Thank you for registering! You will receive an email confirmation shortly.
February 24, 2021 | 17:00 CET
As the pandemic took control of the global supply chain, high demand volatility and ongoing uncertainty led to massive changes in forecast accuracy.
Henkel, a leading global consumer goods company, realized that they must go beyond demand planning, simply reacting to orders, and develop an AI-powered demand sensing and forecasting capability that leverages a broader set of demand drivers.
In this case study discussion, hear from Henkel on how they expanded adoption of AI to:
Control the ever-increasing complexity and disruption in its supply chain to improve forecast accuracy
Roll out a fundamental process change backed by intensive training and change management
Gain sustained competitive advantage through digital transformation
Robert F. Byrne
Vice President, Supply Chain Solutions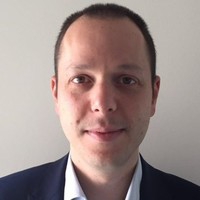 Jorden Rasquin
Head of International Planning Steering