Thank you for registering! You will receive an email confirmation shortly.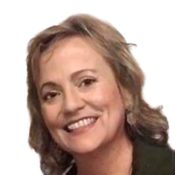 Suzanne Richer
Director,
Global Trade Academy
October 28, 2021 at 11:00 AM ET | 5:00 PM CET 
With many holidays right around the corner, festive holiday items are already lining the shelves at department stores around the globe. Whether it's ghosts, costumes, Christmas trees, holiday earrings or cookie cutters, festive articles present a challenge in classification.
Join Suzanne Richer, Director of the Global Trade Academy, for a webinar to discover how to manage difficult classification decisions. The program will provide examples of challenging sections of the Harmonized Schedule and specific details to keep in mind.
During the session, you'll learn how to:
Identify legal requirements of classification under the Harmonized Schedule
Discover common classification challenges in multiple industries (ie. Apparel/festive, machinery, electronics and parts)
Understand when to apply GRI 3a and how to decipher between GRI 3b and 3c
Classify articles of technology with multiple separate and distinct functions