Thank you for your interest.
Gartner Supply Chain Brief: The CSCO Perspective on Supply Chain Business Networks
You might also be interested in the 2018 Multienterprise Gartner Magic Quadrant report.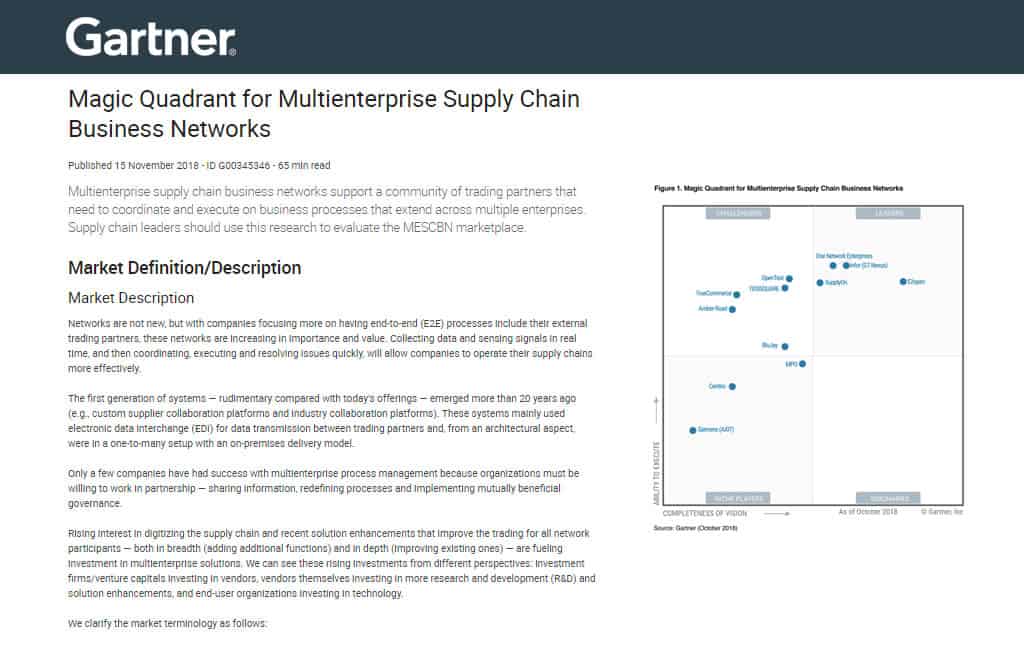 Access the complimentary 2018 report to see Gartner's take on the market with an evaluation of E2open and other vendors.
Download The Report