Advancing Sustainability in the Supply Chain of the Future
Available on demand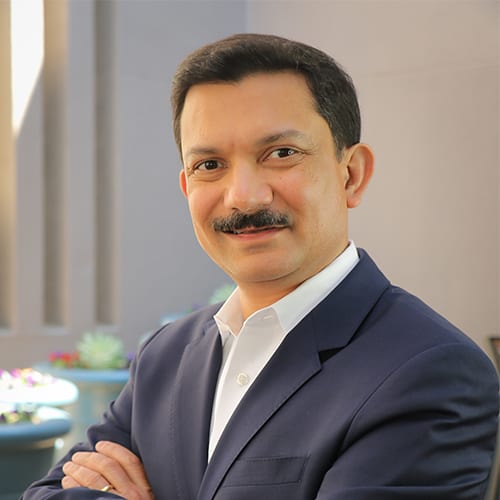 Pawan Joshi
Executive Vice President,
Product Management & Strategy

The past year presented new challenges for supply chain leaders. Agility and sustainability should be key focus areas for organizations so they can adapt to unpredictable business conditions and prepare for the next major disruption.
Gain Far-Reaching Insights
Tune in right after the opening keynote of the Global Sustainable Supply Chain Summit 2021 to receive valuable insights from Pawan Joshi, E2open's Executive Vice President, Product Management & Strategy:
Understand what supply chain sustainability is and explore current trends
Learn ways to achieve better results in the areas of agility and sustainability
Prioritize sustainability, including the social aspects, carbon footprints and environmental protection
Learn More about the Summit
Join us at the GSSC summit, the largest virtual event to address sustainability topics for supply chains. We're celebrating organizations and exceptional individuals that are leading the way to a more sustainable future and making an impact in their supply chain initiatives by going above and beyond today's global challenges. This two-day event gives you the opportunity to engage in new insights, participate in thought-provoking panel discussions, keynotes and live Q&As, take advantage of masterclass certification training and connect with peers and experts to drive sustainable supply chain initiatives forward.
The agenda includes six pertinent thought leadership topics:
Challenges and opportunities for global supply chain sustainability
Traceability, blockchain and sustainability
Sustainability vs profitability
The how-to on ESG standards, index and approach
The supply chain of tomorrow
Supply chain sustainability on the Board's agenda