Thank you for registering! You will receive an email confirmation shortly.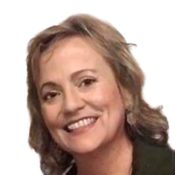 Suzanne Richer
Director,
Global Trade Academy
Thursday, December 16, 2021 at 11:00 AM ET | 5:00 PM CET
Recent years have shown an increase in the application of foreign trade laws that impose heavy tariffs on select imported goods. This has impacted products with additional high duties and has targeted others that have no relation to the underlying trade dispute in order to protect the domestic industry against the incoming competing goods.
Join Suzanne Richer in an exploration of ongoing and future real-world cases that highlight these shifts and become an expert in "special" tariff exemption.
In this webinar you will:
Gain an overview of the industries and products being targeted
Identify if your products are excluded under recent changes
Discover new changes under Sections 201, 301, and 232 on tariffs and duties
Understand which laws are used to increase supply chain costs
Master how to reduce tariff and duty impact