Speaking Session: Common Export Control Pitfalls for Forwarders and Exporters to Avoid
Monday, July 26, 2021 | 3:05 PM ET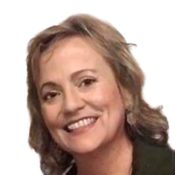 Suzanne Richer
Director,
Global Trade Academy
Whether you are a large multi-national, medium or small size company engaging in international trade, several parties are involved in the handling and declarations of these transactions. And, in most cases these individuals, are located globally. How do you navigate the complexity of managing a global export control team? What tools are available to you to help with this control? In this session, learn some of the common export control pitfalls and what processes and tools you can implement, under your standard operating procedures, to mitigate the risks.
July 26 – 27, 2021 | Baltimore, MD
The Global Trade Educational Conference is a two-day event in Baltimore, MD will give customs brokers, freight forwarders, NVOCCs, OTI, service providers, importers, exporters and all global logistics professionals an opportunity to update themselves on industry developments and connect with colleagues new and old.