Thank you for registering! You will receive an email confirmation shortly.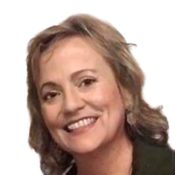 Suzanne Richer
Director,
Global Trade Academy
Thursday, August 12, 2021 | 11:00 AM ET | 5:00 PM CET
Where do the legal liabilities begin and end for key players in an import or export transaction? Customs and Border Protection (CBP), the Bureau of Industry and Security (BIS) and various government agency penalty cases demonstrate the need for all participants to know their obligations and responsibilities to one another.
Join Suzanne Richer for a Global Trade Academy webinar to discuss how to build collaborative relationships between importers and exporters and their customs brokers and freight forwarders to reduce risk and potential penalties. You'll learn how to:
Understand the legal responsibility of each party for trade compliance
Identify routed and non-routed transactions
Detect fraud in documentation
Determine the top strategies of importers/exporters and brokers/forwarders to manage and reduce risk
Dissect penalty cases to see why these relationships are so important