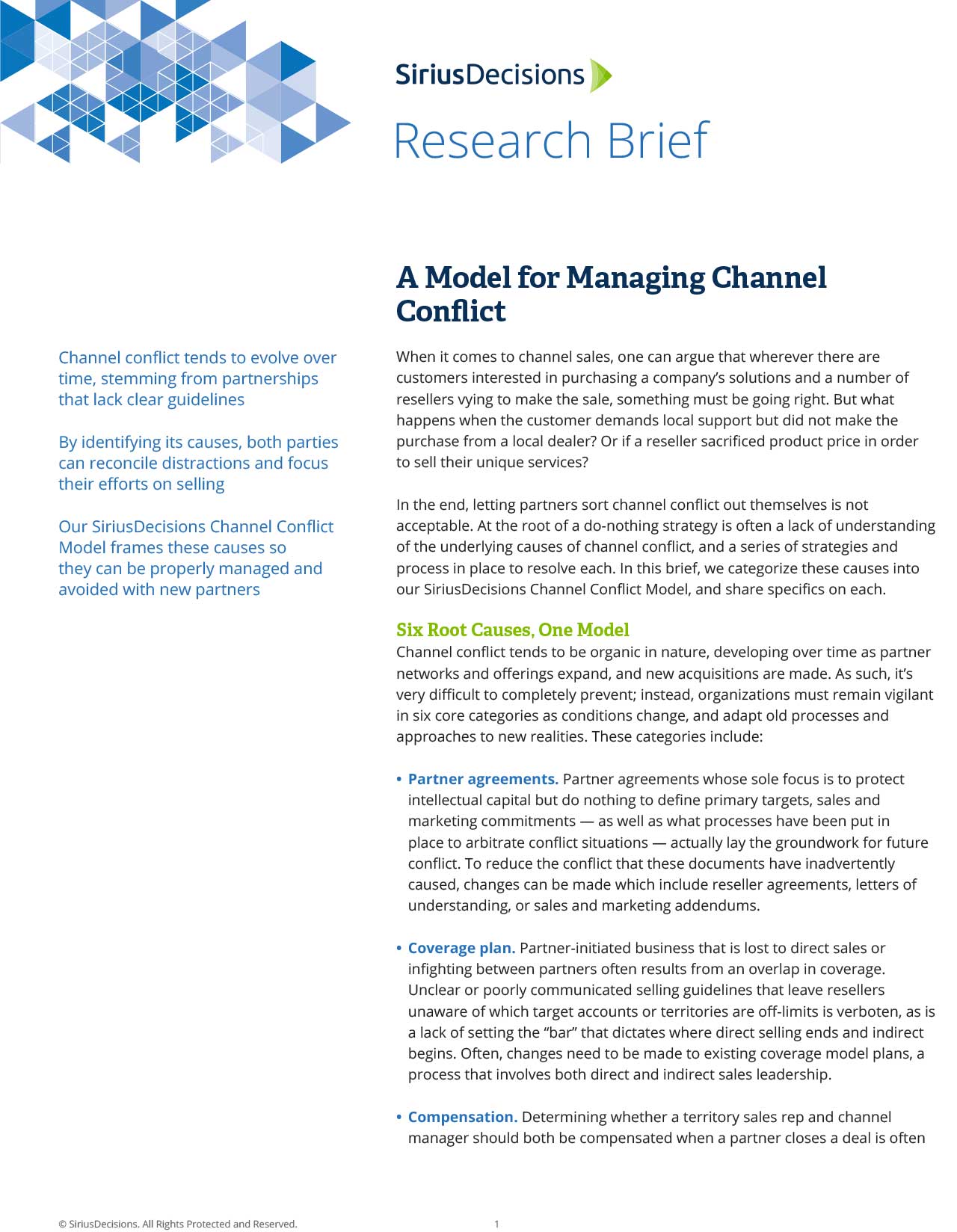 Learn how to recognize the six root causes of channel conflict and motivate your channel to focus more on selling by accessing your complimentary copy of this SiriusDecisions research brief.
Privacy mode may affect your ability to download content, so we recommend standard browser settings.
"Reputations in the channel are difficult to establish; on the flip side, they can be destroyed over a single deal, often resulting in dissatisfied partners who look to your competitors to form new alliances," states SiriusDecisions in this valuable research brief.*
The report details six areas where channel conflict occurs and the reasons why:
The research brief also evaluates the impact of channel conflict over time and highlights key recommendations on how to keep conflicts from causing the loss of a customer.

* SiriusDecisions research brief A Model for Managing Channel Conflict