Speaker
Will Beery
VP, Global Transformations – Digital Technologies
Moderator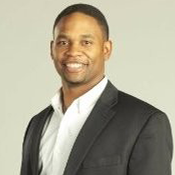 Tommy Triplett
Vice President, Strategic Accounts
How to Optimize Planning for a More Agile Supply Chain
September 13, 9:55 AM – 10:35 AM EST 
Realize your vision and gain a competitive edge with a network-based approach that gets the best picture of what customers will order. Systematically leverage real-time channel partner and consumer data, providing complete visibility into sales order status, forecasts and inventory. 
September 13-15, 2021 | Virtual Event
e2open is excited to sponsor and host a keynote session at this year's Supply Chain Digital Summit!
About the Event:
Supply Chain leaders are facing a number of challenges. Of all industrial sectors, the supply chain network has the most to gain from harnessing industry 4.0 but what are the best ways to chart a course, form a strategy, and a roadmap towards industry 4.0 success?
Sense check your approach with like-minded industry experts, sharing insight on business-critical challenges and disruptive technology, and drive your industry forward collaboratively.