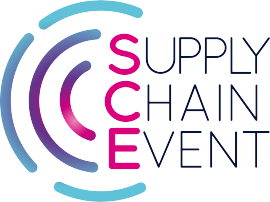 Activate Your Digital Transformation
November 24-25, 2021  |  Paris. France
e2open is excited to sponsor this premium event for Innovative Supply Chain, bringing together more than 120 exhibitors providing solutions and services: Consulting & Services, Transport & Logistics Solutions, Automation and Robotics Solutions, Information Systems and Traceability, Steering & Planning Solutions.
Combining exhibitions, business meetings and congresses, the Supply Chain Event is your accelerator for digital transformation.
Visit us at our booth #B15 to explore how we can help you tackle your supply chain challenges and unleash business potential. The bonus? A glass of champagne!
Roundtable
How can you adapt and benefit from the e-commerce surge?
Wednesday, November 24, 2021 | 5 :15PM – 6 :00PM CET
Speaker
Jean-Christophe Didier
Regional Sales Director
The digital supply chain must take into consideration the rapid rise of e-commerce, adopted by both pure players and omnichannel companies. What are the consequences as it relates to transforming forecasting and planning processes, reorganizing product repositories, redefining logistics patterns, etc.?