Thank you for registering! You will receive an email confirmation shortly.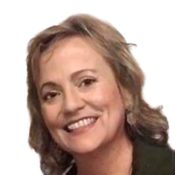 Suzanne Richer
Director, Global Trade Academy
Robin Grover
Senior Consultant
Global Trade Academy
Thursday, July 28, 2022 at 11:00 AM ET | 5:00 PM CET
The Bureau of Industry and Security (BIS) and Customs and Border Protection's (CBP) July 2022 symposiums are showcasing the government's focus on enforcement and global cooperation to address the complexity of today's supply chains.
Join the Global Trade Academy as we highlight the top takeaways from these two conferences. We'll focus on the underlying message of import-export enforcement and due diligence through international partner compliance recommendations, the landscape of changing trade legislation and what your firm should prepare for in the 3rd and 4th quarters of this year.  
In Top 8 Takeaways from the BIS and CBP Conferences, you'll receive updates on:
The overview of 21st Century Customs Framework and its impact on multiple players in the supply chain
How ACE 2.0 is changing the entry process from cargo entry, collections, exports, and post-entry auditing
Why CBP is seeking data much earlier in the supply chain and from platforms not previously viewed as part of import processing
How the combined effort of these agencies on surveillance and human rights will affect your shipment
The BIS strategy behind due diligence with international partner compliance recommendations
How Export Control Reform is working by increasing enforcement through interagency working groups
The increased focus by BIS on the Unverified List
How to be compliant with cybersecurity vulnerability disclosures and cyber incident responses
The intricacies of the foreign direct product and de minimis rules and how they may impact your export control program