Thank you for registering! You will receive an email confirmation shortly.
Thursday, January 20, 2022 at 11:00 AM ET | 5:00 PM CET
Trade with China is changing rapidly as new legislation and initiatives for 2022 and beyond are coming into effect. What impact will these changes have on global trade?
Join Suzanne Richer, Director of the Global Trade Academy, in an in-depth discussion on the role China is taking to reshape international trade, tariffs, and the effects these shifts are having on regional and global agreements.
In Trading with China: How Legislation is Reshaping China's Trade with the World, you will:
Learn how the newly signed USA Uyghur Forced Labor Prevention Act will impact your business
Receive insights into China's response to companies and brands who seek to eliminate forced labor in the Xingjian region
Discover the impact of China's Negative List for Foreign Assets
Gain clarity on the products affected by China's new 2022 Adjusted Tariff plan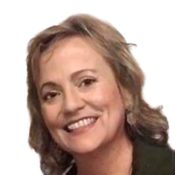 Suzanne Richer
Director,
Global Trade Academy