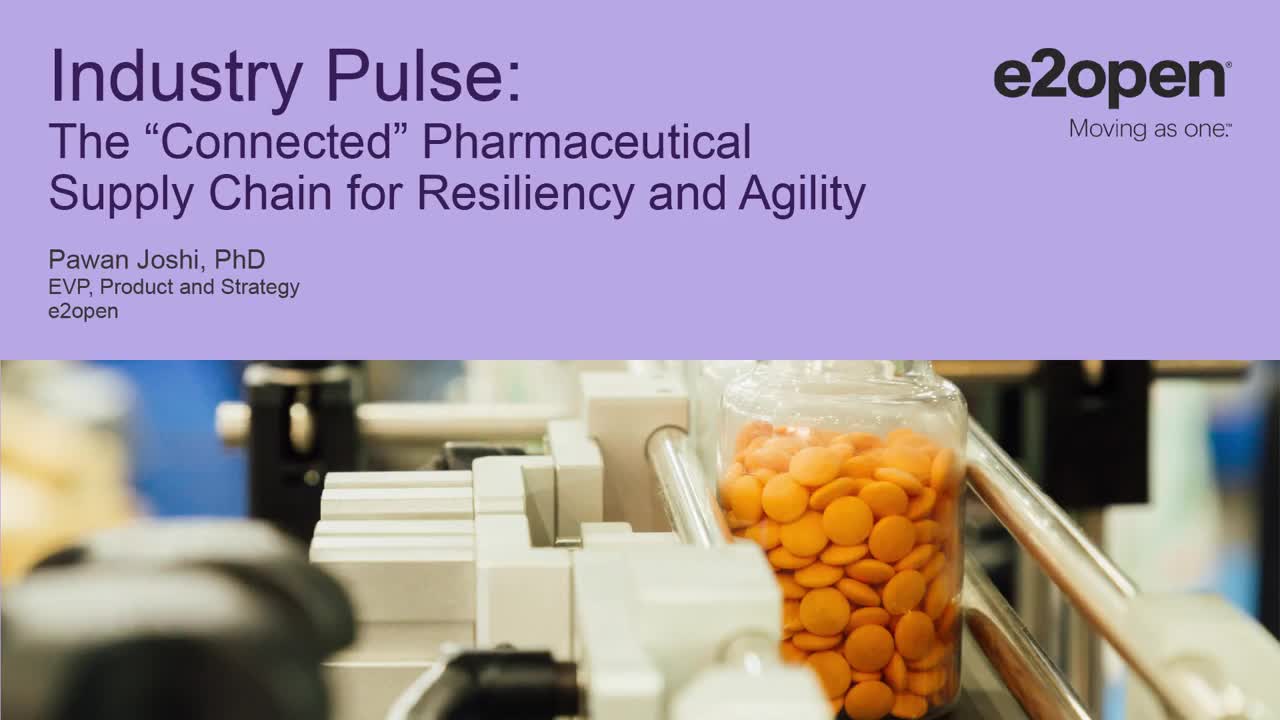 Industry Pulse: The "Connected" Pharmaceutical Supply Chain for Resiliency and Agility
With regulatory intensity, global disruptions and profitability pressures on the rise, demand for a connected pharmaceutical supply chain is at an all-time high. Top priorities for 2021 include visibility across [&he...
The e2open newsletter
Keep up with e2open
Stay in the loop with all the latest e2open news and media coverage. Fill out the form below to subscribe to our newsletter.
Complete this form to subscribe to e2open updates.
Are you ready to boost your supply chain capabilities? Let's Get Started.