Beaver Street Fisheries Manages a Collaborative Supply Chain Network With e2open
Beaver Street Fisheries, a major global seafood distribution company, was experiencing pressure from the constraints of the modern supply chain, while also dealing with increased customer demand. Beaver Street Fisher...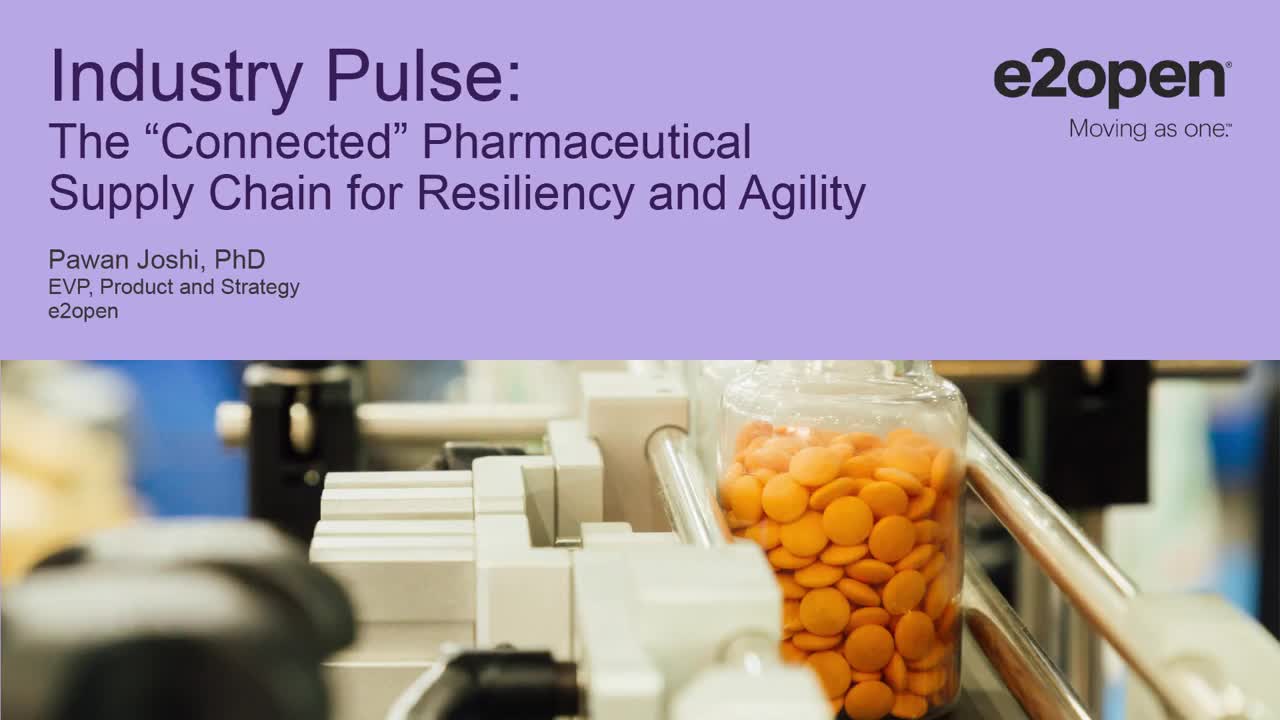 Industry Pulse: The "Connected" Pharmaceutical Supply Chain for Resiliency and Agility
With regulatory intensity, global disruptions and profitability pressures on the rise, demand for a connected pharmaceutical supply chain is at an all-time high. Top priorities for 2021 include visibility across [&he...
Subscribe to Receive e2open Updates
Keep up with e2open
Interested in learning more? Stay current with the latest e2open news – from company updates to thought-leadership pieces, and so much more!
Complete this form to subscribe to e2open updates.
Are you ready to boost your supply chain capabilities? Let's Get Started.