Customer Success
Supporting your success
Nothing makes us happier than finding out that we've helped transform a customer's business. Yet sometimes it takes more than cutting-edge technology and best-in-class software platforms to do what we do. Check out some additional support services that help ensure e2open customers get the most out of their supply chain.
Services Overview
We provide knowledge, expertise, and guidance to customers through Service Level Agreement Offerings. Our mission is to deliver innovative support services unmatched in the industry, enabling customers to exceed their evolving business needs and realize maximum return on their solution investments.
Managed Transportation Services
Faites des économies tout en libérant vos équipes pour qu'elles se consacrent à leur cœur de métier. Les professionnels expérimentés d'e2open peuvent gérer vos appels d'offres ou demandes de propositions de transport de A à Z, en fonction de vos besoins et de vos préférences.
Formation
Compliance can be tricky, even overwhelming. Errors can disrupt your supply chain and multiply costs. e2open's Global Trade Academy equips you to transform trade compliance at your company and enhance your skills with expert training and consulting, live or online.
Clients talk about e2open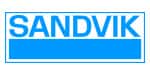 La centralisation et l'automatisation de nos processus de contrôle des exportations, et notamment de notre conformité commerciale, permettent non seulement de réduire les risques pour Sandvik, mais également d'ouvrir de nouvelles perspectives de développement de nos activités dans le monde entier.
La collaboration avec e2open nous permet de mieux gérer les délais serrés des fournisseurs, d'abaisser les niveaux de stocks et d'améliorer considérablement leur rotation, tout en réduisant le coût total de possession de nos clients.
Dès lors que vous avez de la visibilité sur le mouvement des marchandises en transit, vous pouvez prévoir les éventuels retards d'expédition et vous adapter. La mise en œuvre de cette solution se traduira pour NCR par un bénéfice à sept chiffres ; elle nous a apporté une valeur ajoutée incontestable.

Avoir de la visibilité sur la chaîne d'approvisionnement nous donne, ainsi qu'à nos fournisseurs, les moyens de planifier. On peut planifier les capacités, les ressources et les matériaux, et cela permet également de réduire les coûts, car tous ces éléments sont liés.
Avec le système e2open, il ne faut plus que quelques jours pour réaliser certains processus qui exigeaient auparavant une année entière.
Nous connaissons le niveau de notre stock dans le canal, son état, le nombre moyen de jours de disponibilité, et nous savons s'il faut augmenter ou réduire les expéditions. Nous avons un réel contrôle sur les données du canal.
Avec la mise en place d'un système d'achat international intégré, la société Leggett & Platt s'est assurée de déployer les moyens requis pour mener ses activités d'approvisionnement international en toute conformité.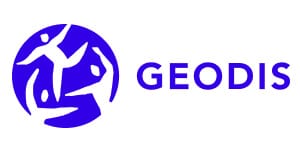 Les capacités de conformité d'e2open jouent un rôle très important dans le programme de gestion des risques de conformité pour l'optimisation de la supply chain de Geodis. Les informations numériques sont essentielles pour fournir une visibilité précise et opportune, rationaliser nos processus de contrôle de conformité, améliorer leur efficacité et leur fiabilité. Nous sommes à présent très bien positionnés pour la prochaine vague de croissance et prêts à offrir à nos clients une valeur ajoutée plus importante que jamais.
Planifier un rendez-vous
Ready to start writing your own success story? Start a conversation with one of our staff today.