Customer Success
Supporting your success
Nothing makes us happier than finding out that we've helped transform a customer's business. Yet sometimes it takes more than cutting-edge technology and best-in-class software platforms to do what we do. Check out some additional support services that help ensure e2open customers get the most out of their supply chain.
Services Overview
We provide knowledge, expertise, and guidance to customers through Service Level Agreement Offerings. Our mission is to deliver innovative support services unmatched in the industry, enabling customers to exceed their evolving business needs and realize maximum return on their solution investments.
Managed Transportation Services
Save money and free your teams to do what they do best. e2open's experienced professionals can manage your transportation procurement events from start to finish based on your requirements and preferences.
Training
Compliance can be tricky, even overwhelming. Errors can disrupt your supply chain and multiply costs. e2open's Global Trade Academy equips you to transform trade compliance at your company and enhance your skills with expert training and consulting, live or online.
Clients talk about e2open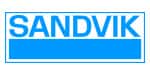 Centralizing and automating our export control processes, and particularly our trade compliance, not only reduces risk for Sandvik, but opens new opportunities to do more business worldwide.
Working with e2open enables us to better fulfill short supplier lead times, reduce inventory levels, and dramatically improve inventory turns—all while lowering the total cost of ownership to our customers.
Once you can see the shipments moving in transit, you can predict any late shipments and adjust. NCR will see a seven-figure benefit from the implementation; it has added definite value for us.

Having visibility to the supply chain gives us and our suppliers the opportunity to plan. We talk about planning its capacity, its resources, its material—and it helps with the cost as well by having all those elements tied together.
With the e2open system, processes that used to take a whole calendar year now happen in a matter of days.
We know what stock we have in the channel, is it healthy, what our average days of stock are, do we ship in more or do we reduce what we are shipping? We are really in control of channel data.
By implementing an integrated international purchasing system, we have ensured that Leggett & Platt is maximizing its efforts to conduct its international procurement activities in a compliant manner.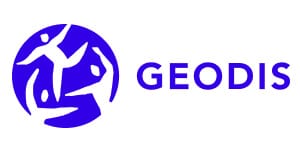 e2open compliance capabilities are very important for the Geodis Supply Chain Optimization compliance risk management program. The digital information is key to providing timely and accurate visibility, streamlining our compliance check processes, improving their efficiency and reliability. We're now very well-positioned for the next wave of growth and ready to offer our customers more value than ever before.
Schedule a consultation
Ready to start writing your own success story? Start a conversation with one of our staff today.