The e2open supply chain platform is helping the world's largest companies transform the way they make, move, and sell goods and services. Today's supply chains are more complex, more expansive, and more reliant on external partners than ever before. With so many touch points, it is critical to have an integrated, singular platform to help you manage your extended supply chain end-to-end and respond rapidly to challenges in real time.
Find out how e2open can help you transform your business through a modern supply chain.
Our mission
More stability. More certainty. More peace of mind.
Our central purpose is to improve quality of life by enabling the most cost-effective and environmentally-sound production and distribution of goods and services.
As businesses expand their horizons, the complexity and risk of doing business increase. E2open helps make supply chain management easier on the people who rely on the interconnected processes, teams, and partners that make a company tick.
Let e2open help you unlock the potential of your supply chain and keep it manageable and profitable, giving you more time to focus on growth.
Our story
We grow together
In the modern business world, change is happening at a faster pace than ever. Cultural and political volatility, expanding markets, and globalization have created an environment that can be wildly unpredictable. In this new reality, we need the strongest team possible to help us deliver on our promises to our customers.
From the very beginning, our mission has been to develop a diverse, international team of cross-functional experts from around the globe to provide our customers with valuable insights and perspectives.
Together, we can help our customers be today-proof and tomorrow-ready.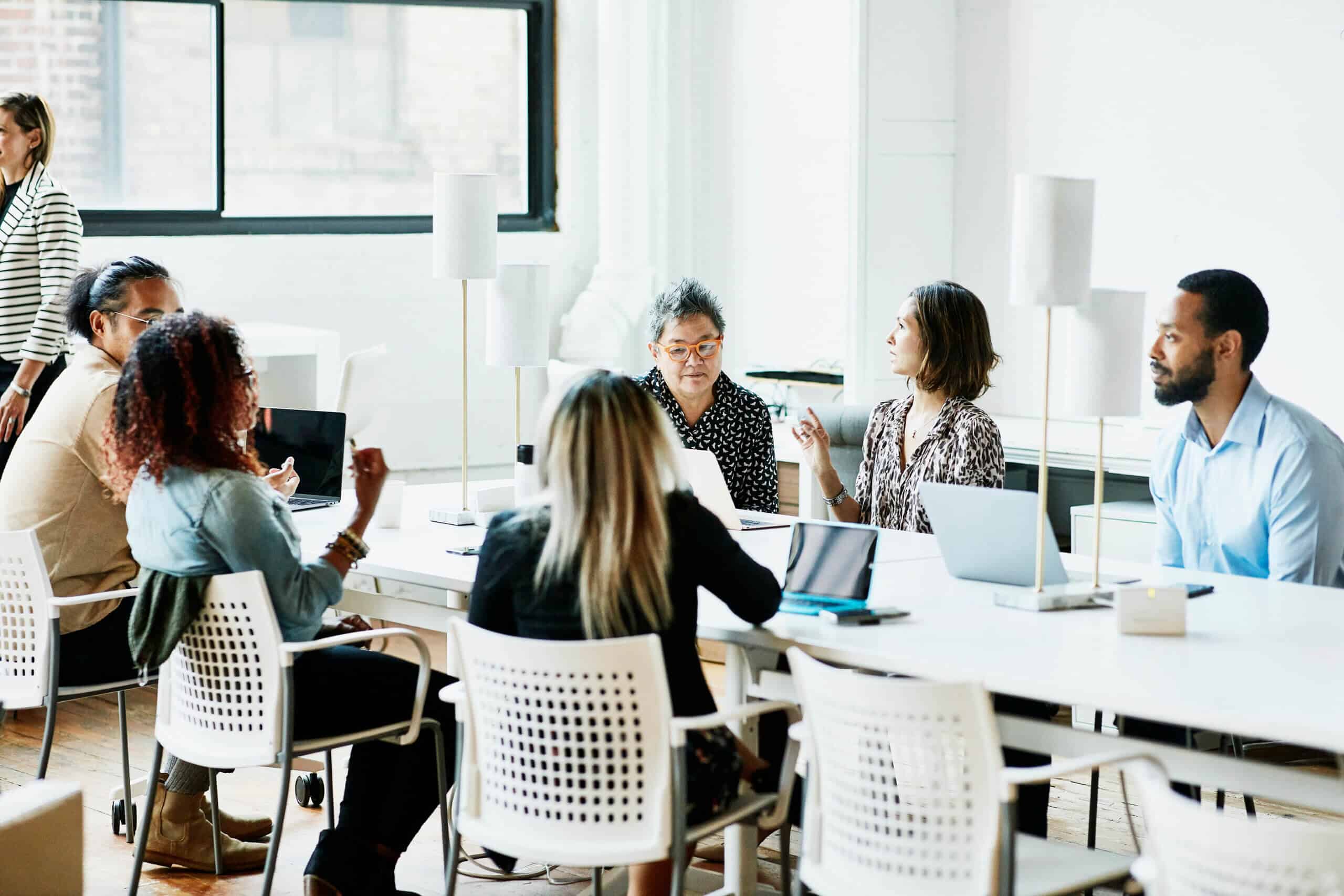 Our leadership team
We are committed to your success and continually adding value to your business. Our seasoned executive team inspires and energizes, using decades of experience to solve complex business network challenges and drive excellence.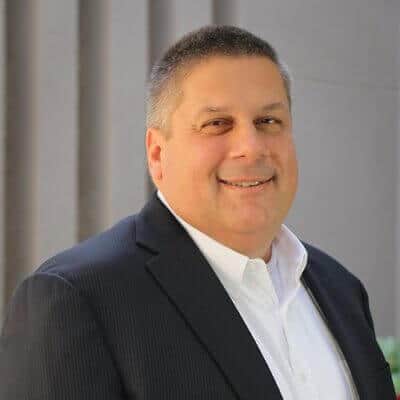 Michael A. Farlekas
Chief Executive Officer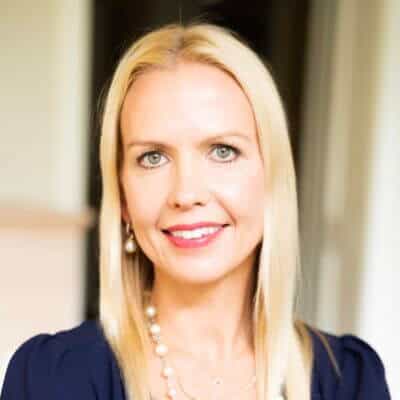 Marje Armstrong
Chief Financial Officer
Jennifer Grafton
Executive Vice President, General Counsel & Secretary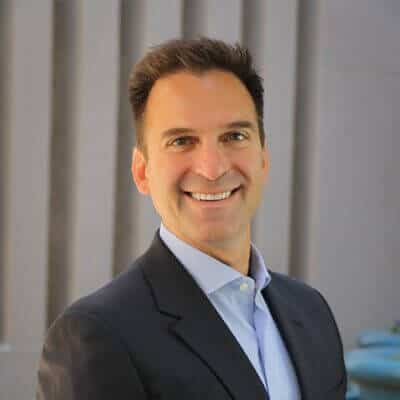 Peter R. Hantman
Chief Operating Officer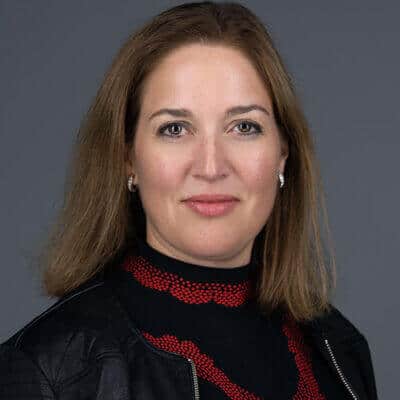 Kari Janavitz
Executive Vice President & Chief Marketing Officer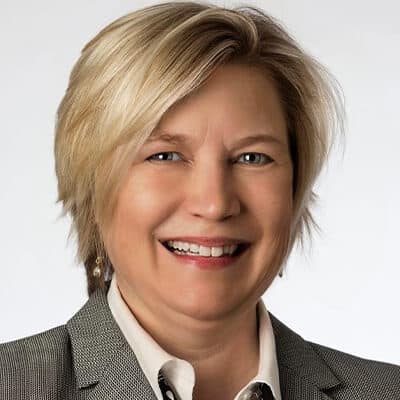 Lynn Holmgren
EVP, Chief Administrative Officer and Chief of Customer Operations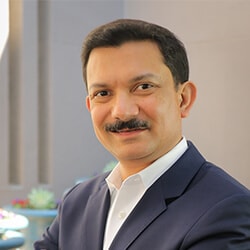 Pawan Joshi
Executive Vice President, Product Management & Strategy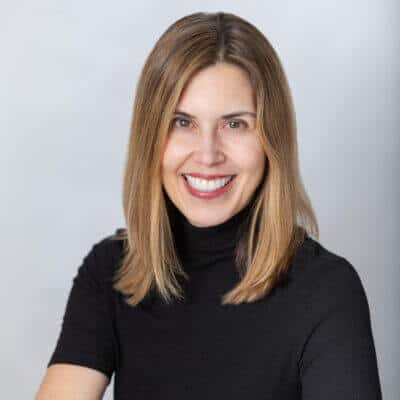 Joy Burkholder Meier
Executive Vice President, Human Resources & Training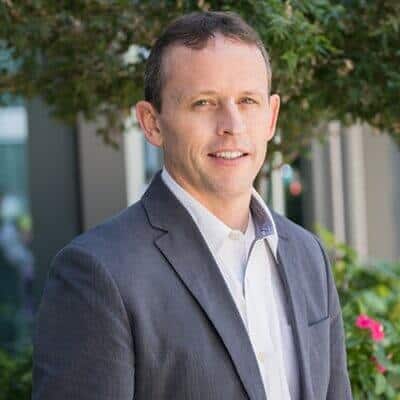 Mike Verdeyen
Executive Vice President, Product Development & Infrastructure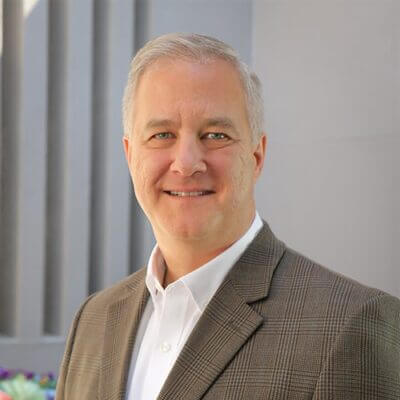 Ronald Kubera
President, Strategic Sector
John Sookias
President, International Sector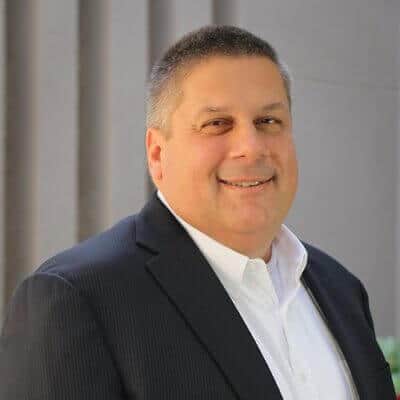 Michael A. Farlekas
Chief Executive Officer
Michael Farlekas joined e2open in 2015 as CEO. In this role, he is responsible for leading the company's overall operations, with direct oversight of sales, marketing, professional services, research and development, and strategy. Michael brings to e2open more than 20 years of sales, marketing and leadership experience in supply chain management and enterprise software.
Prior to joining e2open, Michael was the VP and General Manager at Roadnet Technologies (now Omnitracs), the leading provider of last-mile routing and mobility solutions to Fortune® 50 clients. Previously, Michael spent 11 years at RedPrairie (now JDA Software) in roles that included SVP and General Manager, Industrial Business Unit, and VP, Industrial Sales. He also has held senior leadership roles at GATX Terminal Corp (now Kinder Morgan), an operator of petroleum and chemical distribution terminals worldwide, and CSX Transportation, a rail transportation provider offering comprehensive supply chain services.
Michael holds an MBA with a concentration in international business from Jacksonville University and a Bachelor of Science degree in mechanical engineering from Fairleigh Dickinson University.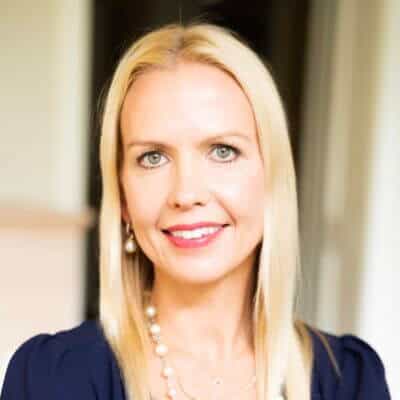 Marje Armstrong
Chief Financial Officer
Marje Armstrong joined e2open in May 2022 as the company's Executive Vice President and Chief Financial Officer. She is responsible for developing, implementing and leading the financial strategy for the company.
Prior to e2open, Marje was the vice president of finance at Dropbox, Inc. (NASDAQ: DBX), leading investor relations, FP&A, treasury, corporate development, strategic finance and company planning. Prior to Dropbox, Inc., she was head of investor relations, FP&A, corporate development and commercial finance at Afiniti Ltd. She also spent five years at Morgan Stanley, Inc. and 10 years at Goldman Sachs across investment banking, equity capital markets, equity research, equity sales and equity trading divisions.
Marje earned her BA degree in Economics and International Relations from Stanford University. She and her husband have three children and she serves on the board of trustees and finance committee at The Baldwin School, supporting girls' education and growth.
Jennifer Grafton
Executive Vice President, General Counsel & Secretary
Jennifer Grafton joined e2open in 2021 as Vice President & Assistant General Counsel. Now Executive Vice President, General Counsel & Secretary, she is responsible for managing the global legal affairs of the company. Jen brings 20 years' experience representing public companies providing strategic guidance and leadership on matters ranging from executive compensation and corporate governance to ESG, mergers and acquisitions, risk management, and regulatory compliance, most recently serving as Chief Legal Officer and Chief Administrative Officer of Westmoreland Coal Company (NasdaqGM: WLB) for over a decade.
Jen holds an MBA from the University of Michigan, a Juris Doctor from University of Denver Sturm College of Law and a BA from the University of Puget Sound. She is a member of the Colorado State Bar.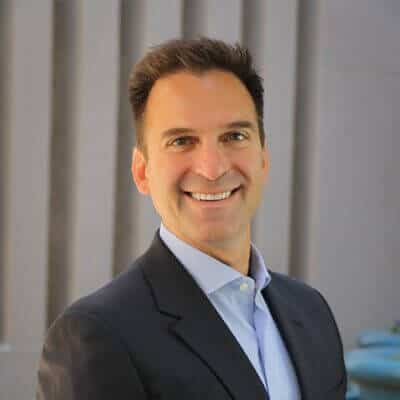 Peter R. Hantman
Chief Operating Officer
As COO, Peter Hantman oversees e2open's Sector Presidents and General Managers globally. Peter joined e2open in 2011 as VP and General Manager, North America. He later became SVP, Customer Solutions where he led the company's global Professional Services, Global Support, Customer Success and Cloud Data Center operations. Most recently Peter served as CFO, leading the company's finance and acquisition integration functions.
Prior to taking a position at e2open, Peter served as SVP of Global Service Delivery at IQNavigator, Inc., a Software-as-a-Service (SaaS) leader in contingent workforce and services spend management. Peter also served as CEO of Bankers Title and COO of Alpine Access, Inc. In addition, Peter has held senior financial and operational management positions at Ryder Truck Rental, Budget Truck Group and Harima USA.
Peter holds an MBA with honors from Harvard Business School and a Bachelor of Science degree in finance from University of Colorado, Boulder.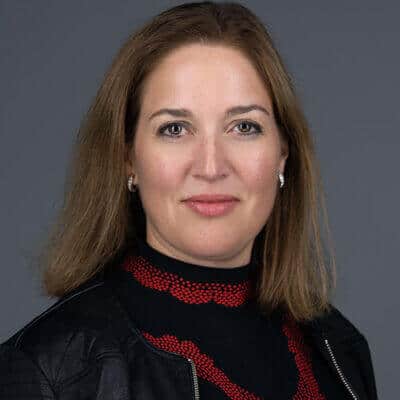 Kari Janavitz
Executive Vice President & Chief Marketing Officer
Kari Janavitz joined e2open as CMO in August 2021, overseeing a marketing function that includes brand, digital marketing, regional and field marketing, digital channels, inside sales, and communications. Kari brings to e2open more than 20 years of experience driving growth and building value for leading technology brands.
Kari came to e2open from TE Connectivity (NYSE: TEL), where she was the CMO and a member of the company's senior leadership team. During her eight years at TE, an industrial technology leader in connectors and sensors, she was known for building TE's brand, generating global recognition for the company, launching initiatives for small- to medium-sized business and other key digital and marketing efforts enabling customer and revenue growth. Previously, Kari led brand, communications and marketing teams at RedPrairie and Sapient. She also ran her own marketing consulting firm focused on brand-building and communication programs for technology companies.
Kari earned a Bachelor of Science degree in speech from Northwestern University.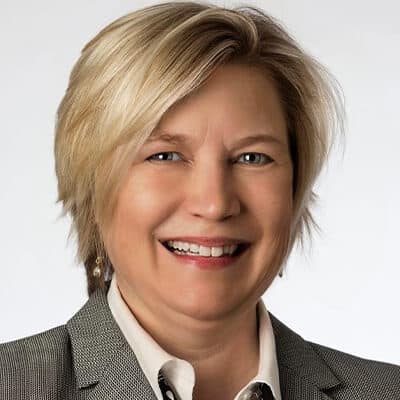 Lynn Holmgren
EVP, Chief Administrative Officer and Chief of Customer Operations
Lynn Holmgren is the Executive Vice President, Chief Administrative Officer and Chief of Customer Operations; leading e2open's managed services, client onboarding, global services and support, SaaS operations, Office of Program Management/Integration, Internal Information Technology, and Customer Success organizations. She joined e2open in 2022.
Lynn has over 30 years of experience across multiple Global Fortune 500 Companies including Whirlpool, Comcast and TE Connectivity, as well as smaller players such as Frontier and Millicom International Cellular. She brings significant cross-functional experience in marketing, sales, field and call center operations, customer experience and finance. A US Navy veteran and global citizen, she has worked with more than 25 countries and lived in Japan for four years.
Lynn Holds a BBA with honors in Airport Administration from the University of North Dakota and an MBA with honors from the Kelley School of Business at Indiana University.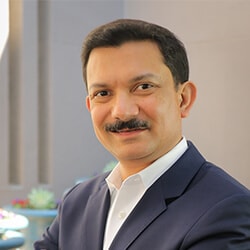 Pawan Joshi
Executive Vice President, Product Management & Strategy
Pawan Joshi joined e2open in 2003 and currently serves as Executive Vice President, Product Management & Strategy. In this role, he is responsible for corporate strategy as well as product and technology strategy. Pawan works closely with customers to understand and address their complex and evolving supply chain needs while ensuring alignment across customer-specific solutions, e2open products, and the overall company goals and strategic direction. He is also responsible for the evaluation of new technologies and products along with e2open's acquisition strategy. Pawan has been with e2open for over a decade and has held multiple leadership roles in Product Management, Professional Services and Sales.
Prior to serving at e2open, he spent three years at i2 Technologies in Product Management, where he helped companies in the manufacturing, transportation and retail sectors optimize key business processes for maximum profitability.
Pawan received his undergraduate degree from the Indian Institute of Technology (New Delhi) in manufacturing sciences and engineering. He then completed his master's degree in manufacturing systems engineering and ultimately his Ph.D. in industrial engineering at the University of Wisconsin-Madison. Pawan has also taught graduate courses in manufacturing systems and distributed supply chains.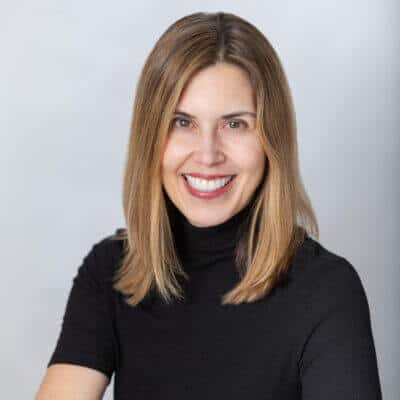 Joy Burkholder Meier
Executive Vice President, Human Resources & Training
Joy joined e2open in 2021 after 5.5 years serving as EVP, Legal & Human Resources for BluJay Solutions, a global supply chain software company that was acquired by e2open in September 2021.
At e2open, Joy is responsible for attracting and engaging high-potential team members to fuel our success. She is focused on accelerating the evolution of e2open's culture and being a champion for programs to recruit and retain top talent, total rewards and developing a world-class training organization.
Joy brings to the role over 23 years of global HR and legal experience within high-growth international technology and supply chain organizations, along with demonstrated leadership in legal and global business management, complex transactions, negotiations, compliance, ethics, corporate governance and M&A.
Previously, Joy served as Vice President, Deputy General Counsel of Blue Yonder (formerly JDA Software), a multi-billion-dollar supply chain software company. She has also served as General Counsel of API Healthcare, Evite, Inc., and Corvisa LLC.
Joy holds a Juris Doctor and a Bachelor of Arts degree, with honors and distinction, from the University of Wisconsin-Madison. She has also taught as an adjunct professor of legal writing at the University of Wisconsin Law School and Marquette University Law School.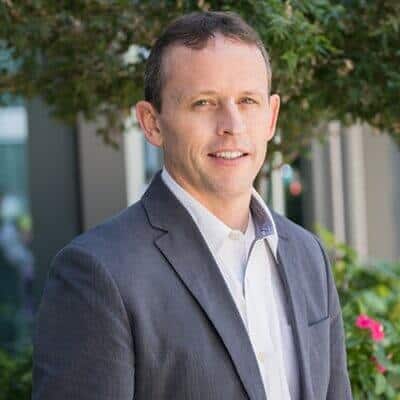 Mike Verdeyen
Executive Vice President, Product Development & Infrastructure
Mike Verdeyen joined e2open in 2019 as Executive Vice President, Product Development & Infrastructure. In this role, he is responsible for leading e2open's product development, information security and cloud operations teams. Mike's success is due in part to his ability to understand the complex issues customers face and drive the development of applications and services that effectively address those issues and other related business challenges.
Prior to taking a position at e2open, Mike served as CTO at Aptos, a leading retail technology solutions provider, where he was responsible for product and technology. Earlier, Mike was CTO at International Business Systems, a Sweden-based enterprise resource planning (ERP) provider to the distribution and publishing markets. Mike also spent nearly 10 years with RedPrairie, where he led all aspects of product development for the company's suite of supply chain and retail solutions, including the post-acquisition integration of numerous development teams. His exceptional qualifications and experience include 28 years of experience in software development and technology.
Mike holds a Bachelor of Science degree in electrical engineering from the University of Illinois at Urbana-Champaign.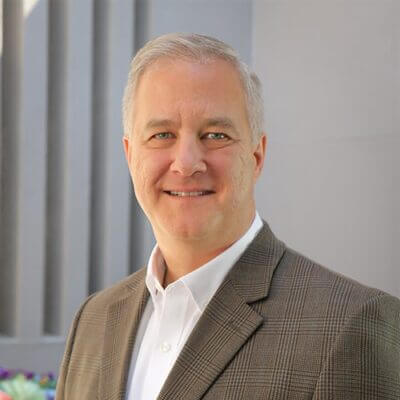 Ronald Kubera
President, Strategic Sector
Ron Kubera joined e2open in 2018 as General Manager, Technology Business Unit and now serves as Sector President, Distribution. His role includes all commercial and delivery responsibilities that involve consumer goods, retail, pharmaceuticals, oil and gas, industrial manufacturing, transportation and logistics, and aerospace and defense.
Ron has 25 years of success working in various capacities in the enterprise software market, serving at companies such as Manugistics, Infor, Lawson, Vocollect and Lucas Systems in leadership roles that involved sales, marketing, services, product management and development teams. Ron has helped major Fortune® 100 companies drive improvements in global operations while focusing heavily on client satisfaction. Prior to working in enterprise software roles, Ron started his supply chain career at Church & Dwight, where he was responsible for finished goods distribution and manufacturing scheduling.
Ron holds a Bachelor of Science degree from Mansfield University in Pennsylvania and an MBA from Rider University in New Jersey.
John Sookias
President, International Sector
John Sookias joined e2open in 2023 as Sector President, International. His role includes commercial and delivery responsibilities for the EMEA and APAC regions, along with Carriers. John is focused on driving growth and developing talent across the international team.
John has more than 20 years' experience growing and leading technology businesses, with a focus on supply chain. Prior to joining e2open, he was Corporate Vice President at Blue Yonder and has previously held senior leadership and executive roles with Quintiq, Steelwedge, Syncron, Mercia and Infor.
e2open global offices
e2open is headquartered in Austin, Texas. We also have offices in major cities and countries around the world to better serve you.

Americas Region

Austin, TX
e2open, LLC – Global Headquarters
9600 Great Hills Trail
Suite 300E
Austin, TX 78759

Addison, TX
e2open, LLC
14135 Midway Road
Suite G300
Addison, TX 75001

Chicago, IL
Logistyx
1701 Golf Rd
Suite 1-1100
Rolling Meadows, IL 60008
Davenport, IA
e2open, LLC
212 Brady St.,
Suite 3B
Davenport, IA 52801
Rogers, AR
e2open, LLC
4206 South JB Hunt Drive
Suite 130
Rogers, AR 72758
Keego Harbor, MI
Raven Logistics Inc
3064 Orchard Lake Road
Keego Harbor, MI 48320
Naples, FL
Raven Logistics Inc
9015 Strada Stell Court
Suite 200​
Naples, FL 34109
Atlanta, GA
e2open, LLC
1000 Circle 75 Parkway SE
Suite 300
Atlanta, GA, 30339
Parsippany, NJ
e2open, LLC
14 Sylvan Way
Suite 1B
Parsippany, NJ 07054
Holland, MI
e2open, LLC
915 E 32nd St.
Suite B
Holland, MI 49423

Asia-Pacific Region

Malaysia
e2open Malaysia e2open
Development Corporation
Level 14, Menara 1 Sentrum
No. 201, Jalan Tun Sambanthan
50470, Kuala Lumpur
Malaysia

Bangalore, India
e2open India
RMZ Titanium
5th Floor, #135
HAL Old Airport Rd, Kodihalli
Bengaluru, Karnataka 560017

Bangalore, India
e2open India
Brigade Opus, No. 70/401
Kodigehalli Gate, Hebbal
Bengaluru, Karnataka 560092

Pune, India
e2open India Pvt Ltd
Kumar Business Centre
First Floor
Bund Garden Road
Pune 411001 (India)

Hyderabad, India
e2open India
Salarpuria Sattva, Knowledge city,
Gate 11, 9th floor, Argus Block,
Plot no 2, Phase I, survey no 83/1,
Raidurga Panmaktha village, Serilingampally Mandal,
Hyderabad – 500081

Hong Kong
e2open
Unit 1-3 & 5-8, 17/F, Tower 1,
Millennium City 1,
388 Kwun Tong Road,  Kwun Tong,
Kowloon, Hong Kong

Shanghai, China
e2open China
Unit 03B-04, Floor 27th,
L'Avenue, No. 99, Xianxia Road
Changning District
Shanghai 200051
China​​

Australia
e2open
First Floor
722 Mt. Alexander Road
Moonee Ponds VIC 3039
Australia

New Zealand
e2open
Level 2, Three35 East 335 Lincoln Road
Addington
Christchurch 8024
New Zealand

Singapore
e2open
298 Tiong Bahru Road
#11-01/02 Central Plaza
Singapore 168 730

European Region

Belgium
e2open
Sint-Pietersvliet 3 bus 8
2000 Antwerp
Belgium
BE0500.492.779

Germany
e2open GmbH
An der Raumfabrik 31a
76227 Karlsruhe
Germany

United Kingdom
e2open Ltd.
Blue Tower
14th Floor, Media CityUK
Salford Quays, M50 2ST, UK
United Kingdom

Poland
e2open Poland
High5ive ONE
ul. Pawia 7
31-154 Kraków
Poland
PL6762485499

Denmark
e2open
Frederiksborggade 1, 4. Tv
1360 Copenhagen K
Denmark

Netherlands
e2open
Laan van Londen 100
3317 DA Dordrecht
Postbus 3115
3301 DC Dordrecht
Netherlands
Certifications
Industry certifications
A synchronized, multi-enterprise, mission-critical system must be backed by the best. We maximize data protection and use only certified technologies and processes. e2open is proud to share the following industry certifications.