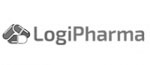 Magic Quadrant for Multienterprise Supply Chain Business Networks
E2open Achieves the Highest and Furthest Overall Position for its Ability to Execute and Completeness of Vision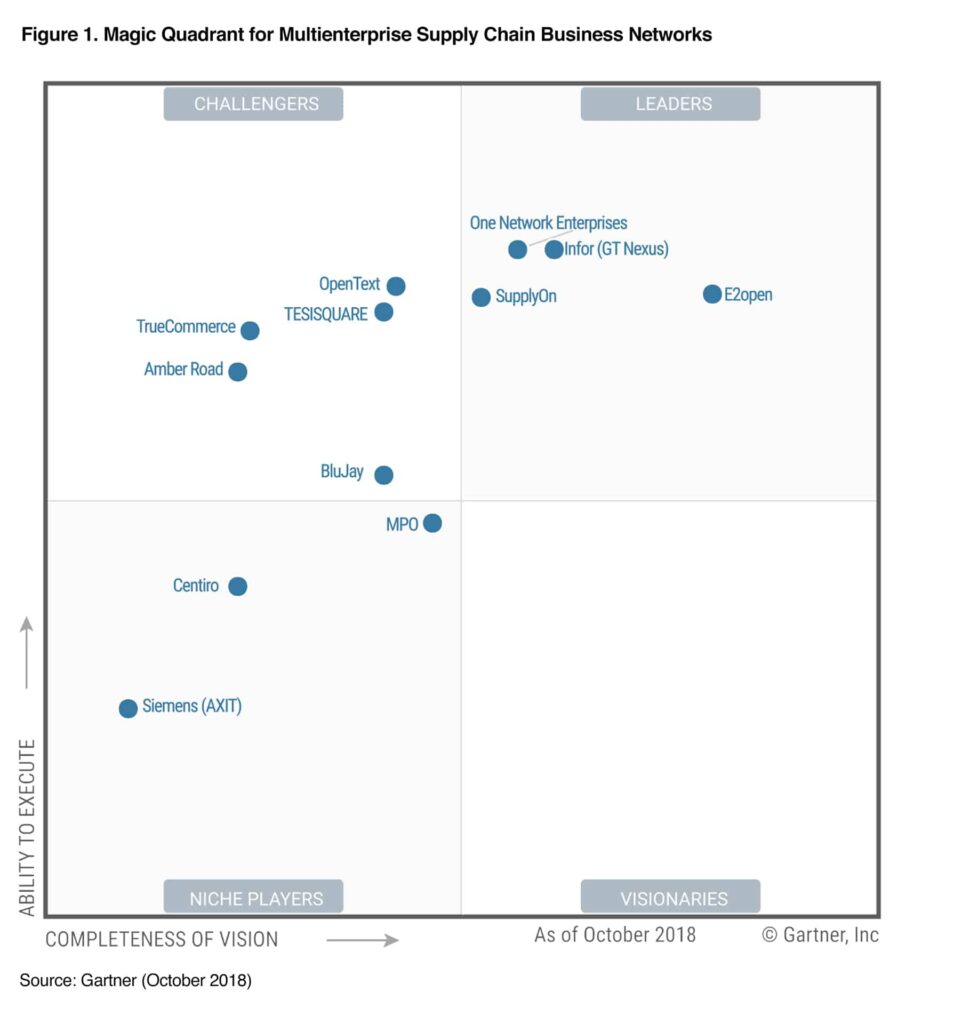 Advance Your Transformation
Click each tier to explore how your supply chain can unleash business potential.
Explore more
Harmony®

Harmony® is E2open's supply chain platform that offers a modern and intuitive user experience. The platform utilizes robust data integration and extends across the E2open supply chain intelligent applications. It enables all users across the extended business ecosystem to seamlessly connect, visualize, plan and execute supply chain operations in a closed-loop collaborative manner using real-time information.

Learn More

Harmony. Your Business – Networked, Harmonized, Optimized. Live.

Harmony enables our customers to extract maximum value from the sophisticated connectivity and powerful applications we provide.

Intelligent Applications

Running a modern supply chain requires a new paradigm, one that extends past what enterprise resource planning has done for companies to date. This new reality of the multi-enterprise supply chain adds the agility and responsiveness that was missing. E2open represents a new class of intelligent applications that uniquely address the new business order.

Learn More

Channel Shaping

Demand Sensing

Business Planning

Collaborative Manufacturing

Supply Management

E2NET – Trading Partner Network

E2open's trading partner network, also known as E2net, is the industry-leading business network. More than 70,000 partner companies and 200,000 users—including many of the biggest brands and manufacturers across a range of industries—use the E2open network and platform to orchestrate their supply chains, creating efficiencies measured in the billions.

E2net was specifically designed for companies that either manage distributed supply chains or participate in them. A cloud-based, integrated connectivity platform, E2net simplifies and enables electronic integration between tenants and supply chain partners such as manufacturers, contractors, shippers, transportation carriers and logistics service providers. E2open customers rely on E2net to deliver real-time messaging so they can respond quickly to change.

Learn More

Physical Supply Chain

A company's physical supply chain consists of the complex global, multi-partner network of suppliers, subcontractors, third party logistics (3PL) providers, distributors, retailers and warehouses that has built up over time. Goods flow from supply to consumer, with critical information housed in disparate transactional, financial and executional systems. Some companies still run their physical supply chain with spreadsheets using manual processes.

Multi-enterprise connectivity through E2open automates the collection of data across the supply chain. E2open's digital twin sets up a digital abstraction layer representing the end-to-end physical supply chain and continuously updates it with information from underlying systems. A transparent view of the truth lets companies collaborate instantly, balancing supply and demand in real time without manual effort.

Supply Chain Digital Twin

E2open's platform architecture includes a real-time digital twin of the physical supply chain. This pairing of the digital and physical worlds allows for improved monitoring and analysis. Imagine preventing problems before they even occur, developing new prospects, and forecasting with real-time data.
E2open + INTTRA
Building the Future of Logistics
on how E2open is revolutionizing supply chain management software to create real visibility and put more power in the hands of customers.
Connecting through the E2open Network
With E2net, companies can work together securely with partners and other firms in real time to coordinate supply chain activities.
Getting Started with Harmony User Experience
Harmony is E2open's supply chain platform, offering a modern and intuitive user experience that utilizes the most robust data integration platform.
E2open Customers Receive Unparalleled Benefits Across the End-to-End Supply Chain with the First-Quarter Technology Update
Prestage Foods Selects Cloud Logistics by E2open TMS to Increase Visibility Into Orders
Bringing Harmony to Demand and Supply
E2open inspires global leaders to unchain their potential for growth, value and competitive advantage. See how firms from any industry can reach new heights with us.