Industry
Industrial Manufacturing Supply Chain Solutions
It's impossible to know when and where adversity will strike within your supply chain. A lack of insight and collaboration with suppliers, outsourced manufacturers, and selling partners can create inefficiencies that slow you down when you need to be at the top of your game. Shortages, supply constraints, and logistical delays can grind delivery of products to a halt. Understand the impact of current realities on the ground—across your entire supply chain—by leveraging real-time data and AI.
White Paper
Four Steps to a Resiliency Roadmap
We built a better way to tackle supply chain disruption. Gain visibility into operations and increased resiliency to help you manage the unpredictable and prepare for the future.
Case Study
Oshkosh Corporation Re-Tools Trade Compliance
This heavy equipment industrial manufacturer partnered with e2open to leverage complex trade agreements efficiently, reducing compliance risk and improving capital efficiency.
White Paper
A Blueprint for Reducing Global Sourcing Costs
Learn how to minimize your duty obligations and reduce the cost of goods sold by leveraging free trade agreements, preferential trade programs, and other duty reduction programs.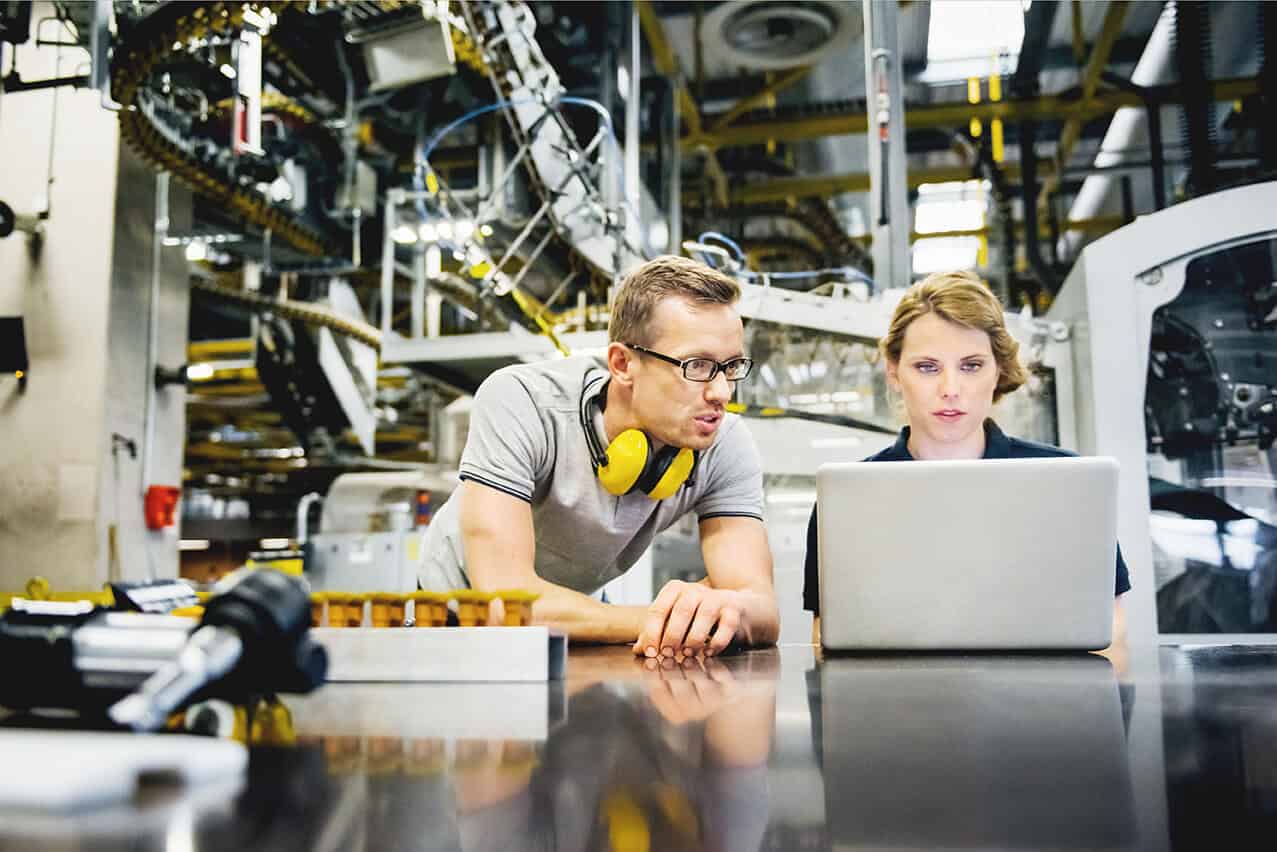 Optimized, collaborative planning and orchestration for constrained supplies and minimized risk
Only a connected supply chain platform with a network at the core can conquer the complex challenges facing industrial manufacturers. Make the best use of constrained supplies, plan jointly with trading partners, and orchestrate the changes needed as disruptions occur. E2open's connected supply chain provides end-to-end visibility and control using harmonized, decision-grade data to help you minimize risk and meet customer commitments.
Visibility and Collaboration
Greater visibility across the supply chain enables manufacturers and suppliers to collaborate to address shortages together. When you invest in data integration across every tier of suppliers and contract manufacturers, the whole supply chain is ready deliver on its commitments to customers.
Planning Optimized for Constrained Supply
Industrial manufacturers are re-evaluating their sourcing strategies to increase agility and resiliency. Whether evaluating alternative suppliers, near shoring, or reassessing inventory levels across the supply chain, you want to avoid shortage of a single component or raw material that can halt the delivery of products to customers.
Profitable Border Crossings
Leveraging free trade agreements can have financial advantages, but the task can be extraordinarily complex. Given the diversity of compliance risks with export controls, restricted parties, and customs filing regulations, you need access to a trade regulation database and automated trade agreement processes.
Informed logistics management
Gain visibility across all transport modes and insight into the impacts of logistics delays, allowing you to respond appropriately when delays reverberate across your supply chain.
Featured solutions for Industrial Manufacturing
Care for your connected supply chain
The right tools can help you take on today's complexities. Gain visibility, control, and collaboration with a connected supply chain.