Industry
Semiconductor Supply Chain Manufacturing Software
In an industry with skyrocketing demand for semiconductor chips, manufacturers are challenged to maximize the use of limited production capacity, maintain quality, drive up yields, respond to both governmental investments in the industry and changing regulations, bring new products to market quickly, and reach potential profits. A connected supply chain helps semiconductor manufacturers take on all these challenges.
Case Study
Global semiconductor manufacturer manages disruption, adapts to strategy changes
Learn how a global manufacturer transitioned from 90% in-house manufacturing to 80% outsourced by relying on e2open's visibility platform to help integrate a newly acquired fabless chip provider.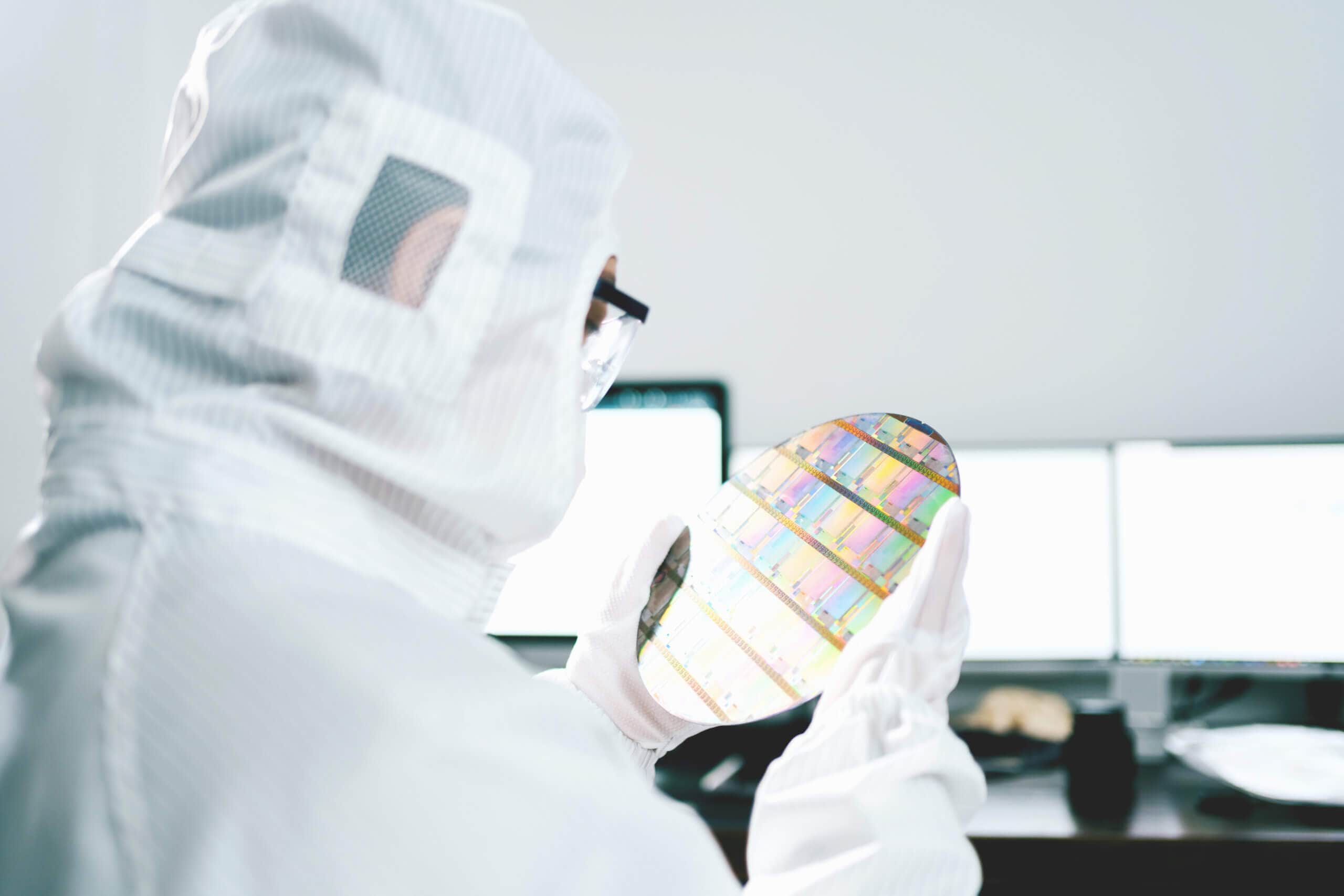 Video
onsemi on re-imagining manufacturing visibility
Hear from onsemi, a fast-growing manufacturer of semiconductors, about building scalability into its supply chain with e2open's Manufacturing Visibility application. Using this technology to increase the speed of integrations is pivotal to the company's growth strategy as it expands through acquisitions.
Case Study
Semiconductor manufacturer's fast-growth business achieves digital transformation
Discover how a leading semiconductor manufacturer overcame acquisition-related complexities to achieve visibility, reduce quality risks, protect brand integrity, and lower costs.
Lower costs
Due to rapid responses to quality issues
Time savings
From faster, more efficient recalls
Fewer expedited shipments
By reducing quality defects
Prepare your supply chain to successfully take on the challenges of balancing extreme demand with limited capacity
Only a connected supply chain platform with a network at the core can conquer the complex challenges facing the semiconductor manufacturing industry. Take on the challenge to bring new products to market faster and optimize your production processes to meet unprecedented demand. E2open's connected supply chain provides end-to-end visibility and control using harmonized, decision-grade data to help you minimize risk and speed up your time to market.
Agility to adapt to strategic business moves
Reinvent your supply chain now for new business growth and supply chain readiness. With a connected supply chain, you can quickly adapt when your supply chain grows organically or through mergers and acquisitions.
Realize profits faster on NPIs
Ramp up manufacturing quickly, and leverage technology that provides visibility across internal and external production. Address Tissues of quality or logistics early to reduce NPI cycle time and reap the highest margins early in the product life cycle.
Achieve end-to-end quality, traceability, and orchestration
Access complete, accurate genealogy data to trace the production process, collaborate on issue resolution, improve quality, and minimize risk.
Automated compliance to mitigate risk with ongoing regulations changes
Stay compliant with up-to-date regulations data and automation of all aspects of global trade to avoid fines and penalties, protect your reputation, and mitigate risk.
Featured solutions for Semiconductor Manufacturing
Build a connected supply chain
Take on today's complexities to meet the unprecedented semiconductor demand with a connected supply chain for end-to-end visibility, high quality and yields, and collaboration across your growing supply network.