Employee Spotlight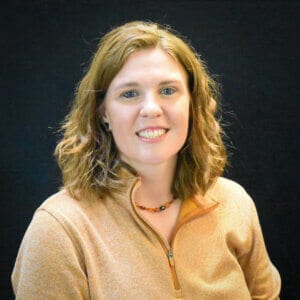 E2open is powered by a strong global network of problem solvers and innovators driven by strong values and our company culture. Together, we are focused on doing what's right in business and our communities. Every month, we will shine a spotlight on an exceptional team member who is helping us transform the supply chain industry. This month, we held a Q&A with Amanda Loudin, Director, Logistics as a Service at e2open. 
Q: How long have you been working for e2open?
A: I was initially hired by BluJay in 2019 and have been a part of e2open since the BluJay acquisition in 2021. I have over 10 years of experience in the Logistics and Transportation industry.  
Q:
What is it like to work at e2open?
A: I love what I do. Working at e2open is rewarding, challenging, and insightful all at the same time.  
Q:
What are you most proud of in your career so far?
A: I'm proud of my personal growth and development. I take a lot of pride in the work that I do, and I'm always looking for positive contributions to projects, accounts, and team member growth. Because of this, I am a leader of our Women's Inclusion Network (WIN) with the goal to be a safe space for people inside and outside the company to come to.
Q:
What is a professional goal you are working towards?
A: A professional goal I am working towards is to never be complacent.  The core of that is to continuously review and challenge the status quo to make improvements. 
Q:
What three words would you use to describe e2open to a non-employee and why?
A: Supply chain optimization 
Q:
Where would you go if you could travel anywhere in the world right now

?

 
A: To me, the journey is better than the destination. If I could travel anywhere, I would take my family on a road trip around the US and take a path we haven't traveled before.  
Q:
What is your one guilty pleasure?
A: I sneakily eat Nerd Clusters, so I don't have to share with my kids.  
Q:
If you could give career advice to your younger self, what would it be?
A: Be your authentic self. In doing that, you will build better confidence, stronger relationships, expanded comfort zones, and feel the joy in your contributions.  
Q:

What is your opinion on pineapple on pizza?

 
A: Love it! Put it on every kind of pizza. My favorite is BBQ Chicken Pizza with pineapple.  
Q:

Do you have any pets? If so, what are they, and what are their names?
A: We have a 3-year-old Shiba Inu named Willow Toast.  
E2open is a purpose-driven, people-powered company that values diversity, equity, and inclusion. We are always on the lookout for creative problem solvers, so if you are interested in joining an innovative technology company, we encourage you to check out our careers page to see if e2open is the right fit for you.