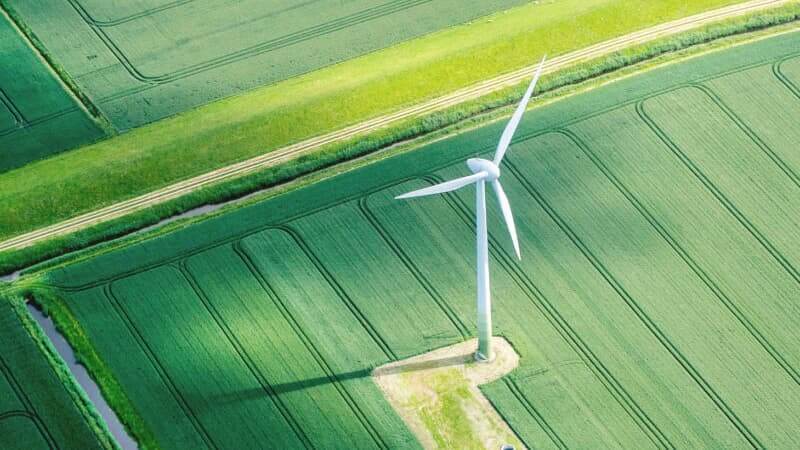 Talk of greenhouse gas emissions seems to be everywhere today, from the shop floor to the boardroom. Not only do emissions factor heavily into the environmental, social, and governance (ESG) metrics investors care about, but it looks ever-more-likely that being a carbon emitter will soon have a direct economic cost. The prospect of normalized carbon taxes is on the mind of many executives. According to Gartner®, more than 60% of companies say their finance teams now build a future cost of carbon pricing/taxation into their financial planning.* Corporate investors are looking for more transparency as they evaluate companies, and this means that ESG factors—specifically carbon emissions—are being addressed by regulators too.
Emissions Reporting: Understand the Requirements
In an example of regulatory action, the U.S. Securities and Exchange Commission (SEC) recently released new rules that require companies to disclose their emissions. Which emissions, exactly? Well, they must disclose the emissions from in-house operations (referred to as Scope 1). They must also disclose the emissions from the generation of energy to power in-house operations (Scope 2). Scopes 1 and 2 tend to be straightforward for companies to measure and report because there's not much of a visibility gap to what happens within the four walls of the organization.
Scope 3 is where the real challenge lies for most companies because, by definition, this category covers all other emissions driven by your operations, including those in the extended value chain. The SEC will require companies to report Scope 3 emissions that are "material" to the business. Though final SEC guidance is still forthcoming, it appears materiality can be determined by a couple of things. For example, emissions that make up 1% or more of your total footprint may be considered material. But the SEC has also signaled that Scope 3 emissions may automatically be material for companies that have made public commitments to reducing their carbon emissions. The principle here is that if you have made a corporate commitment or pledge about it, it is material to your business by default.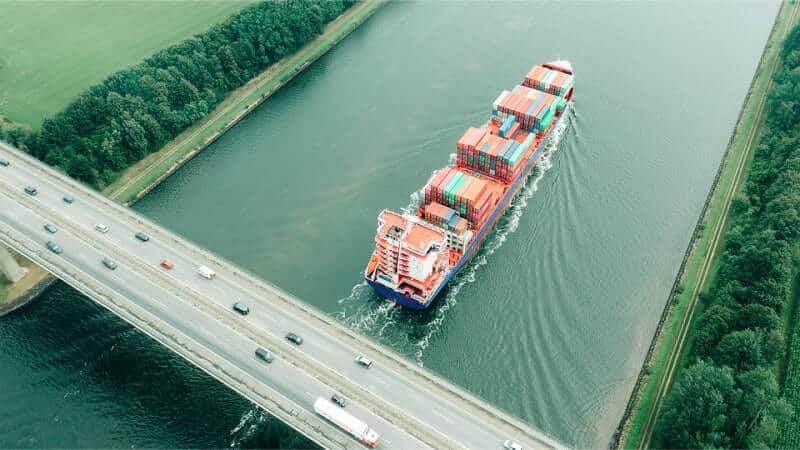 Emissions Tracking: Know Your Footprint
For many companies, transportation emissions are a good place to start when tackling Scope 3. For one thing, the quantities—such as how many tons and how far they will travel—are typically known. For more than a decade, e2open has helped companies accurately track their carbon emissions from transportation. In fact, in 2021, this capability was accredited by the Solar Impulse Foundation as an efficient solution, meaning that it's both good for business and good for the environment. Capabilities like this are a key component in accurately measuring and reporting Scope 3 emissions.
New Emissions Visibility: See Before You Book
Earlier this year, e2open added something new to our transportation repertoire: visibility into the emissions footprint of your transport scenarios before you book freight. This means you can do more than just report what your historical emissions were after the fact. You can actively work to reduce your environmental footprint by weighing the carbon impact alongside the cost and timeline of the options you have. This helps you make more sustainable moves across modes and regions to drive down the overall carbon footprint, reduce ESG risks, and better meet carbon reduction commitments. With the prospect of a future cost of carbon, finding ways to reduce emissions now without impacting your service levels will also provide an advantage down the road compared to competitors that take a wait-and-see approach.
"More than 60% of companies say their finance teams now build a future cost of carbon pricing/taxation into their financial planning."
End-to-End View: Importance of Breaking Silos
But the topic of carbon emissions in transportation may impact your business in even broader ways. According to a Reuters article, ocean carriers will be required by the International Maritime Organization (IMO) to show steadily decreasing emissions relative to cargo. In other words, they'll have to show they are reducing emissions per unit of cargo moved. Some vessels have already been retrofitted to reduce emissions, but the majority have not. One proven way carriers can comply with this IMO guideline is to reduce vessel speed. In an environment of shipping delays and supply chain disruptions, the prospect of slower ocean transportation is yet another variable that companies will have to factor in to identify their critical path to market.
This is only one minor example of how crucial an end-to-end view of the supply chain will become. Transportation management system (TMS) vendors that do provide after-the-fact emissions calculations—or even some sort of proactive emissions visibility—can, at best, help improve emissions within the transportation silo. But a siloed approach only exacerbates the impact of disruptions in the supply chain, and companies have been steadily moving toward a holistic, end-to-end approach. Optimizing a certain outcome within the perspective of one silo often means throwing the rest of the supply chain out of whack and potentially causing a net increase in emissions, in addition to other costs and risks.
Benefits of collaborating with all partners through a connected platform
How to optimize freight spend through collaboration with your logistics partners
How to bring emissions into the optimization equation with cost and service
Circumstances like this help underscore the importance of an end-to-end view, as provided by an end-to-end platform. It starts with getting an accurate—and early—forecast of demand for your products, using that to secure supply, efficiently manufacture, and reliably move all the components and finished goods to market in a cohesive, timely, and carbon-effective way. For example, early and accurate demand forecasts that feed into transportation forecasts give you extra time to secure capacity on preferred, low-carbon carriers. This extra time, in turn, can help insulate you from the impact of potential delays caused by slower vessel travel or port delays.
"More than 60% of companies say their finance teams now build a future cost of carbon pricing/taxation into their financial planning."
It may be you taking action to reduce emissions, or a partner working to reduce theirs. Either way, it's important to track and understand the impact of transportation-related factors—including emissions—on your overall supply chain so that you can accurately report your footprint, make smart tradeoffs to reduce it, and help ensure business continuity as your partners do the same. If you'd like to know more about how e2open can help you measure and reduce your Scope 3 emissions—and manage overall ESG risks—reach out. We would love to talk. In the meantime, check out this demo video showing how you can work to actively reduce your footprint by seeing what your emissions will be before you book freight.
*Gartner Infographic: Supply Chain Top 25 Climate Change Leadership. June 3, 2022; by Sarah Watt and Mike Griswold. GARTNER is a registered trademark and service mark of Gartner, Inc. and/or its affiliates in the U.S. and internationally and is used herein with permission. All rights reserved.