E2open is proud to sponsor Baptie & Company's Channel Focus Virtual event. If you are involved in any aspect of Channel Strategy, Channel Marketing and Sales, Channel Development, or Channel Marketing Communication we will see you there!
Workshop
Building a More Effective Partner Portal
April 19, 2023 | 1:00 PM PT

E2open's co-moderator

Cassie Fuhr
VP, Solutions Consulting
E2open
What will you learn?
Industry Updates
You'll get the latest information on buyer behaviors, what products are flowing through which channels, emerging and declining trends, where they're headed for the future, and what that means to you.
Strategic Channel Presentations
Speakers will present live on key issues like the impact of the current crisis and the strategies you need to adopt to maximize your Channel success. You'll learn about new routes to market, multi-channel strategies, and how you can adapt your activities to capitalize on these opportunities.
Best Practice Presentations
These are very specific presentations on real-world Channel strategies that have actually worked, presented by the people who have actually made them work. You'll take away dozens of ideas that you can immediately apply to your own situation.
Tactical Presentations
These presentations focus on how to do and how to improve fundamental sales, marketing, and operational activities like MDF and co-op, partner training, lead handling and more. You'll come away with checklists of do's and don'ts to implement or enhance these programs.
Conference Speakers
Quite simply, Channel Focus has an unparalleled reputation for bringing together the industry's leading thinkers. All of our speakers share their ideas and experiences in a unique, trusted environment. They are chosen for both their subject matter expertise as well as their ability to deliver that expertise in an engaging and powerful way.
Networking Opportunities
During the workshops, one-on-one video sessions and our networking break you'll have an unrivaled opportunity to virtually meet and interact with the speakers and attendees.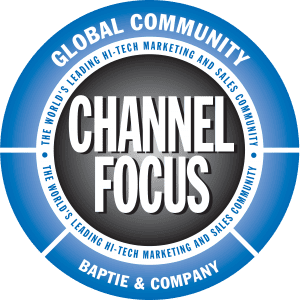 Channel Focus Virtual 2023