e2open Leaders Forum
This exclusive event is a must-attend for executives, decision-makers and influencers seeking to build connected, resilient and empowered organizations. Join the best in channel, supply chain and logistics and prepare to master inevitable change, jump ahead of the pack and be the disruptor instead of the disrupted.
Featured Keynote: Peyton Manning
Chicago Highlights and Thought Leadership
2022 Theme: Mastering the Uncertainty of Constant Change
Connected. Resilient. Empowered.
Are you prepared to disrupt? The coming decade will be markedly different than anything we have seen in the last 40 years. World uncertainty is at an all-time high with economic, political and climate turbulence; the pace of technological change is unprecedented; and existential events abound. While it's hard to tell just what will happen, one thing is for sure – the playing field is shifting and there will be big winners and losers. Join us to hear from the best in channel, supply chain and logistics on how to be prepared to master uncertainty, jump ahead of the pack and be the disruptor instead of the disrupted.
Hear first-hand from our customers and e2open leaders on the value and benefits they gain in attending Leaders Forum, from insights into the latest industry trends and best practices, to product use cases, to networking opportunities and more!
Why Do Our Customers Attend Leaders Forum?
About e2open Leaders Forum
October 19-21, 2022
e2open Leaders Forum provides a unique environment for the open exchange of ideas. Industry leaders offer tips and best practices to drive innovation in your supply chain and channel operations and help maximize your profitability.
The agenda for 2021 will include industry thought leader presentations and panels, one-on-one analyst meetings, interactive industry and solution breakout sessions, a product roadmap review and a host of informal networking opportunities. These are all designed to help you on your preparation to excel your business in uncertain times, jumping ahead of the pack and becoming the disruptor instead of the disrupted.
Join us for this unique opportunity to gain valuable knowledge and inspiration as you connect with other e2open customers and members of the e2open leadership team.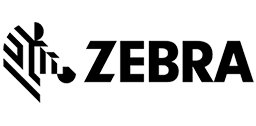 "Always a great event! It is a sharing among industries and customers – not so much a sales event."
"I have been very inspired, myself, with the successes of the entities here."