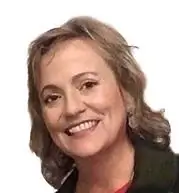 Suzanne Richer
Director, Training
e2open Global Trade Academy
The Country of Origin (COO) is a vital element in the import process and has become increasingly important to companies with global supply chains as it is used for establishing duty rates, protectionist trade policies, sanctions, and quotas. More than just a data element in a customs declaration, new and emerging legislation requires companies to confirm, verify, and provide certificates of compliance verifying the true origin of their product.
Watch on demand for an advanced discussion on Country of Origin, how it's defined, and when legislation requires supply chain professionals to identify each component's COO, even when further manufactured into a finished article.
In Identifying, Verifying and Tracking Country of Origin in Your Supply Chain, you will:
Understand how COO is defined and when origin may change during manufacturing
Learn how COO impacts preferential treatment under certain agreements
Find out more about the 2027 National Defense Authorization Act (NDAA) and its initiative to track Chinese COO inputs used in strategic articles
Uncover how the National Marine Fisheries Service imposes trade restrictions of seafood imports based on origin