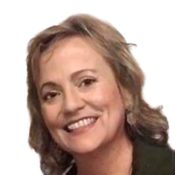 Suzanne Richer
Director,
Global Trade Academy
Across the globe, there's a growing consciousness about the importance of sustainability and the environment, social and governance (ESG) impacts that businesses have on communities. As a result, many regulations surrounding these areas continue to get codified into laws that in turn play important roles in reshaping supply chains.
Listen to Global Trade Academy Director, Suzanne Richer, for an in-depth discussion on how the legislation will change supply chains and trade compliance programs and how companies across various industries will be impacted.
 During this 60-minute webinar, you will:
Learn about what these new regulations are expected to change
Explore the impact of Net Zero commitments on your company
Review the European Unions' Sustainable Disclosure and outcomes from the COP23 conference
Analyze the proposed NY Fashion Act legislation
Discover how sustainability can grow the global supply chain
Understand how to build trust between buyers and sellers