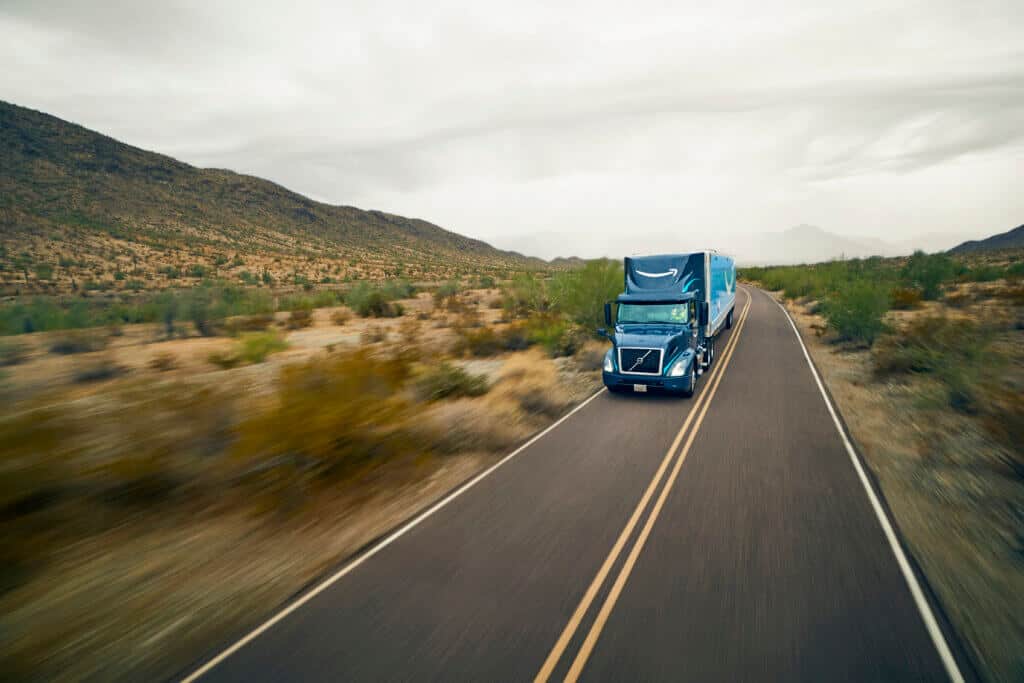 When shippers describe what success looks like in their jobs they use words like "satisfied," "accomplished," and "relieved." It's not surprising. With driver shortages, price fluctuations, weather events, and other macro-level factors at play, being a shipper in today's dynamic supply chain world can be a challenge.
This is why Amazon Freight and e2open™ have collaborated to help give peace of mind to shippers looking to transport their loads reliably and efficiently. Amazon Freight's network of trailer assets and e2open's industry-leading and cutting-edge transportation management system (TMS) give shippers access to instant capacity and real-time rates to book their loads.
More ease and competitive rates
For shippers, access to Amazon Freight starts with e2open's cloud-based TMS. E2open's application simplifies and optimizes an organization's transportation network by providing capabilities based on a shipper's specific needs from order to cash so they can serve their end customers better and achieve operational excellence.
Shippers can also leverage e2open to access transportation planning workflows and manage execution in a single view. E2open creates a touchpoint for shipper EDI and API integrations that can be easily enabled in a shipper's instance of the TMS. This facilitates efficient and competitive access to capacity as well as freight quoting and tendering through settlement.
Users of e2open's TMS will be able to leverage this integration to pull the latest freight quotes directly from Amazon Freight. This can be done once a shipper sets up Amazon Freight as one of the API integrated carriers within their network. Having the most current pricing options at a shipper's fingertips is essential when they are looking to book multiple loads and time is of the essence.
Tapping into the power of Amazon Freight
When it comes to the actual transport of shippers' loads, the Amazon Freight network shines.
Amazon Freight has more than 50,000 carriers and trailers across the United States. It's a network that is backed by Amazon tech to get customers' loads where they need to be smoothly and safely with visibility along the entire process and 24/7 support when it's needed. The network is also supported by the Amazon Freight Partner program, which helps motivated entrepreneurs start their trucking businesses and hire drivers.
Amazon Freight's number one priority is safety. Safety is integral to everything Amazon does every day. Amazon is constantly investing, leveraging technology, and innovating to improve roadway safety for its partners and customers. At the same time, sustainability is a growing concern for shippers, which is why Amazon co-founded the Climate Pledge, its commitment to achieve net-zero carbon by 2040, ten years ahead of the Paris Agreement.
Being a shipper today can be difficult and peace of mind can be tough to get. To help, put e2open's TMS and Amazon Freight's truckload freight network to work for you. Contact us.