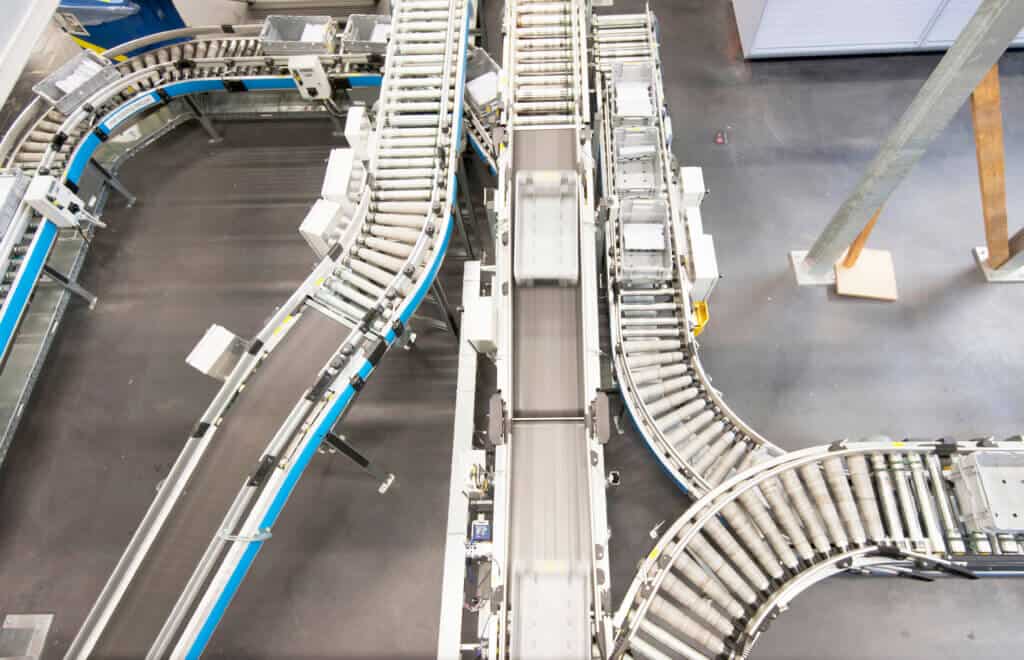 E-commerce sales have escalated over the last few years, and reports are showing progressive growth over time. A 2018 study conducted by UPS indicated that significantly high percentages of online buyers across many major economies have purchased from international retailers. Accenture reported in 2019 that cross-border e-commerce growth was occurring at twice the rate of domestic e-commerce transactions. According to a December 2020 FIS article, a Worldpay survey showed that more than half of shoppers online bought something from another country within a very recent twelve-month period.
Cross-Border Shipment Compliance
The dramatic shift from physical retail shopping to e-commerce has multiplied the demand for international shipments, with many companies fully embracing e-commerce to expand revenues worldwide. The global pandemic dramatically intensified this transition, making on-time delivery more crucial and complex.
To mitigate the risk of delays in conducting cross-border transactions, retailers and shipping partners must ensure that goods meet all applicable regulatory standards, starting with accurate product classifications. However, more risks are added with each border crossed. Countries and jurisdictions have different—and frequently changing—classification guidelines. Small distinctions in a product can lead to inaccurate classification, incorrect customs duty calculations and potential shipping delays. It is challenging, and for that matter, infeasible for companies to manually keep track of this changing product classification data. Fortunately, capabilities in e2open's Global Trade suite of applications can help.
This is an opportunity for growth for many companies. However, with opportunity comes the task of delivering a positive customer experience while adeptly navigating multi-country import and export regulations, hidden costs, and global product restrictions. For example, how does a retailer or postal carrier accurately account for value-added taxes (VATs) when fulfilling orders within the European Union? Or how can shippers avoid import and export trade violations while mitigating any potential impact on consumer orders and delivery speed?
One of the more challenging recurring obstacles is the cumbersome product classification process, which requires deep trade regulation expertise and product knowledge. In addition to potential customs clearance delays, inaccurate product classification can result in incorrect and incomplete shipping costs at the time of checkout. To address this issue, retailers, parcel delivery providers, and e-commerce sites must provide timely and accurate product classification information as part of each transaction.
Easy Product Classification
To help companies simplify and automate the Harmonized System (HS) classification process, e2open's approach is intuitive, using artificial intelligence (AI) to empower non-experts to identify the correct product classification based on all relevant guidelines governing the shipment. Users are shielded from the underlying complex terminology and hierarchies typically associated with the HS number determination process.
e2open fully supports Extensible Markup Language (XML) integration to simplify international transactions on e-commerce and shipping platforms. This enables merchants to charge accurate duties and taxes to their international customers at checkout through e2open's classification application programming interface (API). The API can be easily embedded on the merchant's web page so that users can select the most appropriate HS number or deploy it to manage batch classifications effectively. As part of e2open's export compliance software, full classification and document generation capabilities are within reach if needed.
Agile, Robust, and User-Friendly Capabilities
E2open's HS classification functionality is built for flexibility and scalability, supporting global e-commerce across multiple industries including retail, consumer products, and postal and parcel, as well as third-party logistics (3PL) providers and e-commerce marketplaces. When coupled with other tools and services, HS classification enables internal users, partner providers and customers to achieve a high degree of cost certainty with fewer blocked shipments, returns and cancellations during the order process.
All this automation and AI-driven functionality is powered by e2open's Global Knowledge® application. Updated daily by internal global trade specialists, e2open Global Knowledge includes the world's most extensive and most accurate body of international trade rules, regulations and product-specific duty and tariff rates—collectively referred to as trade content. Additionally, e2open provides connectivity to the largest carrier network across all modes and regions—including parcel—to gain real-time access to the in-transit delivery status of each shipment. With these capabilities, even teams without deep expertise can correctly classify shipments of all types and establish a buffer against fines and delays.
Contact e2open to Learn More about how simple, reliable and accurate product classifications can give you a competitive edge while reducing your risks.
More from e2open
Data Sheet
Export Management
Speed up supply chain efforts and stay updated on current trade regulations by automating critical export management…
Data Sheet
E2open Global Knowledge
Discover how you can export and import goods more efficiently with fast access to the largest database of government regulations…