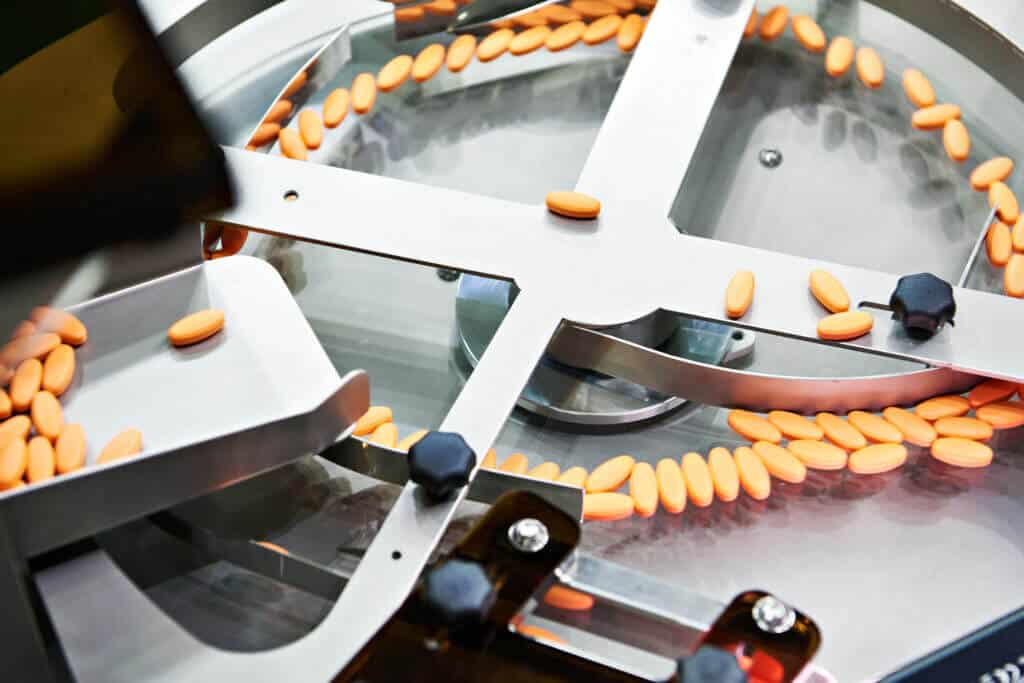 For several years, pharmaceuticals and life science companies have enjoyed strong sales and profits based on quality products. However, the market is changing. There is an increase in over the counter (OTC) businesses, generic products are everywhere and new regulatory requirements appear daily, putting pharma companies under pressure to lower costs, increase performance and improve quality. So, just like other industries (such as high-tech, consumer goods, automotive, aerospace and defense), pharma companies have started to specialize, focus on core competencies and adopt supply chain best practices.
Outsourcing and its Challenges
On the upstream side of supply chain, pharma companies now collaborate with component manufacturers. Ultimately, this means that production capabilities are no longer within their four walls. On the downstream side, pharmacies and hospitals are no longer the only customers – resellers, retailers and distributors are new customers that pharma companies need to supply and satisfy.
With all these partners, upstream and downstream, pharma companies must ensure that accurate product information is available, no matter where it is in the supply chain. How do you maintain quality production as well as safe and compliant products when you do not produce within your four walls? How do you forecast and fulfill demand when you are not the only one distributing your products? How do you recall products?
Digitization and Planning: Yes, but Not Enough!
Most pharmaceutical and life science companies have already embarked on supply chain planning initiatives. Benjamin Franklin once said, "If you fail to plan, you are planning to fail." However, a plan is only as good as the reality aligned with it. Pharma companies need real-time data that reflects reality and provides insight into what is happening for them and their partners.
Yes, most pharma companies are already digital. But being digital doesn't mean that all partners can exchange information in real-time. This is the missing link. Real-time information needs to be exchanged and interconnected between all partners in the supply chain ecosystem. It requires that each partner understands the input from the other. That is why real-time data must be normalized, harmonized and correlated between all these trading partners through a solid business network, where all parties can exchange information in a comprehensive way. This network should encompass the demand, supply, global trade and logistics ecosystems and enable a single source of truth that every partner can access in real-time.
What is the Next Step?
Once a business network is established, pharma companies should expose the data to a process layer where operations are automated and processed with management by exception. Corrective actions should be taken by looking into impact analysis through various scenarios. If necessary, a new plan will be advised to cope with the changing reality and aligned with the entire supply chain ecosystem.
In summary, a business network equips you with relevant and real-time data from all partners. Then, you need a supply chain planning system to plan what you want to do. And finally, you go back to your network and your trading partners to communicate your decision and ask them to commit back to you. This is a move from an unconstrained plan to a constrained plan, with the confidence that you will be able to deliver to your end customers and your consumers.
Planning is a necessity but planning without a network does not enable you to cope with the changing reality and make the right decisions at the right time.
Do you want to hear concrete examples and understand how your pharma supply chain can benefit from a business network? Watch our on-demand session as Michael Lindner, General Manager of the International Business Unit at e2open, presented at LogiPharma Digital Europe 2020.
Additional resources that could be of interest to you: Gartner Magic Quadrant ME SC Business Networks