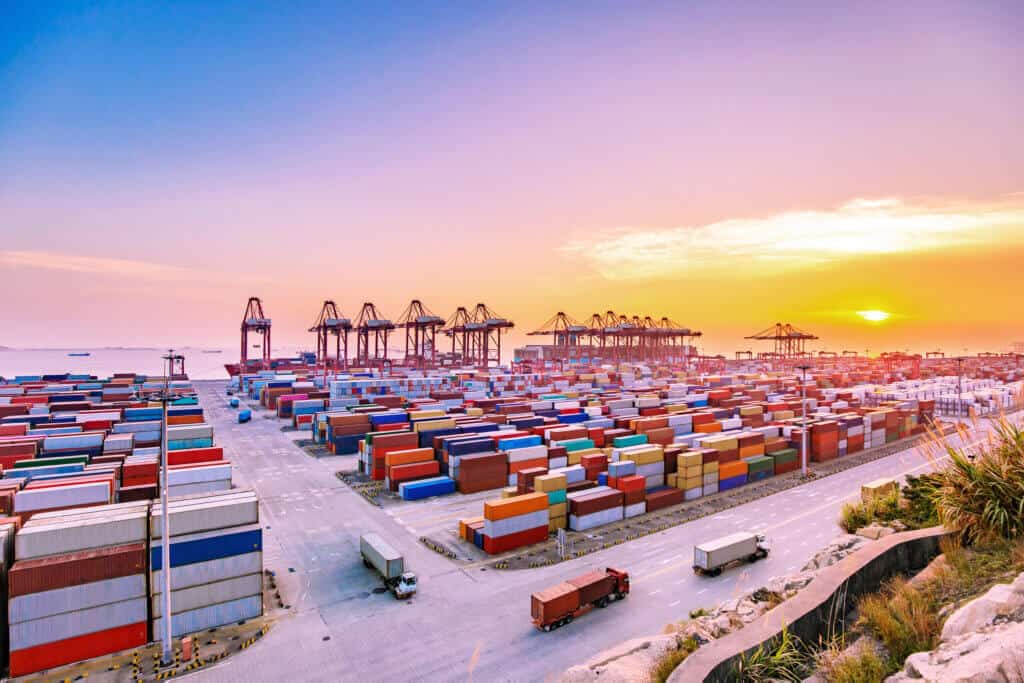 When introducing new products, changing suppliers or components or sourcing from new regions,  procurement teams need to take into account several factors. Historically, product quality, supplier performance and unit price have ranked among brand owners' top criteria for qualifying suppliers and manufacturers. Still, it's always puzzled me as to why total landed cost hasn't played a more prominent role in the selection of new suppliers and contract manufacturers.
The only explanation I can come up with is that harvesting and analyzing the data points fundamental to a total landed cost calculation is often challenging because the data changes frequently and is very taxing to capture on a consistent, uniform basis. Though this central aspect of supply chain management is critical, too many businesses rely on estimates, averages or even guesswork that often leads to inaccurate calculations. To accurately predict the financial success of a product, brand owners are best served by using a landed cost model that captures the price of goods, shipment costs, customs duty and tariffs and any other accessorials or charges incurred along the way.
The cost of freight and customs duties on globally sourced goods can be quite significant, making it essential for sourcing teams to capture every cost associated with a product as part of the total cost calculation. Knowing this information is foundational to determine profit margins. Manually processing this information means extra work for your back office. Automating these calculations is much preferred, much more straightforward and delivers a much more accurate estimate of "landed cost" — or actual costs — for your business.
Why is landed cost so important?
Landed cost is a requisite way to calculate your company's bottom line by presenting the total cost of a product from the supplier to the factory floor and ultimately to the customer's door. It includes the price of goods, shipment costs, insurance fees, customs duties and any other charges incurred along the way.
The landed cost includes the original price of the product from the manufacturer if you are buying it free on-board (FOB), end-to-end transportation fees, customs duties, taxes, tariffs, currency conversion, consolidation, special handling and payment fees. Tracking the overall item cost helps establish proper selling prices and determines the actual margin per unit.
Rising freight transportation costs, global trade wars, increased demand from e-commerce customers and a tight labor market have created a scenario where, to retain a competitive advantage, companies must optimize every cost that adds to the final aggregate costs. In a Gartner 2019 report, 5 Actions to Help Optimize Logistics Costs, the analysts state that one way "to reduce logistics costs is by effectively educating decision-makers on logistics" and to ensure all of the cross-functional teams understand what goes into the cost of moving goods, because "despite the growing importance of logistics, some functions are still confusing when it comes to the primary purpose the logistics function serves. Providing the right level of service to the right customer at the right cost is a core goal of logistics. Being able to determine the right trade-offs for your organization is essential to a successful logistics optimization strategy."1
Turning on automation
In today's global economy, automating landed cost calculations is key. No accounting department has time to perform the manual calculations, yet no executive or shareholder wants to lose the additional profits these calculations can lead to. Outside of your employees, inventory efficiency is one of the most important places your bottom-line leaks away, especially when it comes to calculating accurate landed costs.
The export and import of goods from and to other countries is supposed to enhance your profitability, not hurt it. It's critical to get landed cost right if you want to engage in global trade—no one wants to lose customers (due to estimating costs too high) or earnings (estimating costs too low).
The good news is that software technology continues to open global possibilities for growing companies, especially for companies relying on foreign-made goods or selling into major foreign markets.
Because companies often don't have enough time or resources to analyze every potential scenario, they could miss opportunities for transportation and duty reductions. By assigning costs associated with the various components of a supply chain, a company can run product-specific simulations that identify optimal sourcing locations, rationalize networks and mitigate risk. Ultimately, these exercises allow businesses to run reality-based cost models that enhance profit margins and improve cash flow.
While not always considered, some of the factors associated with arriving at accurate landed costs include:
The ability to simulate product-specific scenarios in multiple countries, as well as multiple vendors within each country
Creation of an "apples-to-apples" view that captures how costs vary based solely upon variable factors like sourcing location, shipment mode or timeframe
Accounting for the costs associated with non-tariff regulatory factors
When surveyed about global sourcing practices, year after year, supply chain executives have not put total landed cost on the priority list. In general, accurately calculating total landed cost doesn't get the attention it should. Some of the reasoning stems from a lack of faith in the accuracy of the numbers provided by suppliers and manufacturers.  Given this lack of confidence in the numbers, many brand owners find it futile to attempt to estimate total landed costs and arrive at a conclusive sum.
As mentioned above, it is critical to remember that total landed costs are dynamic, not static. After sourcing decisions are made based on unit price, estimated landed costs, and then total landed cost, reality hits. Changes in shipping rates, bunker fuel costs, currency values, execution efficiency and more all cause actual landed costs to vary from the estimates. So, of course, it is judicious to compare actual total landed costs to estimates, enabling companies to be able to explain and perhaps mitigate unfavorable variances in the future.
How technology can help
An end-to-end channel and supply chain management platform like e2open's allows organizations to compare sourcing scenarios and make important purchasing decisions using actual data rather than best guesses. By providing specific inputs, such as product classification, source and destination countries, INCOTERMS, etc., you can see a detailed analysis of the specific supply source and understand the effect on the estimated landed cost when variables change. Changing the variables in the landed cost equation gives sourcing teams the ability to model a complete picture of overall cost, time to delivery, mode of transport, route and compliance implications associated with each sourcing decision.
This type of functionality makes it possible to factor the complete spectrum of landed cost components—including unit costs, transportation, duties, taxes and fees imposed by governments worldwide—into the picture. Nobody wants to leave money on the table. With automation tools to assist with the detailed comparative analysis of actual product costs, your company has the advantage of being competitive in a tough environment.
To learn more about e2open's Global Trade applications, click here.
1 "5 Actions to Help Optimize Logistics Costs From Within Your Organization", Salim, Farrah and Gonzalez, David Gartner, September 2019