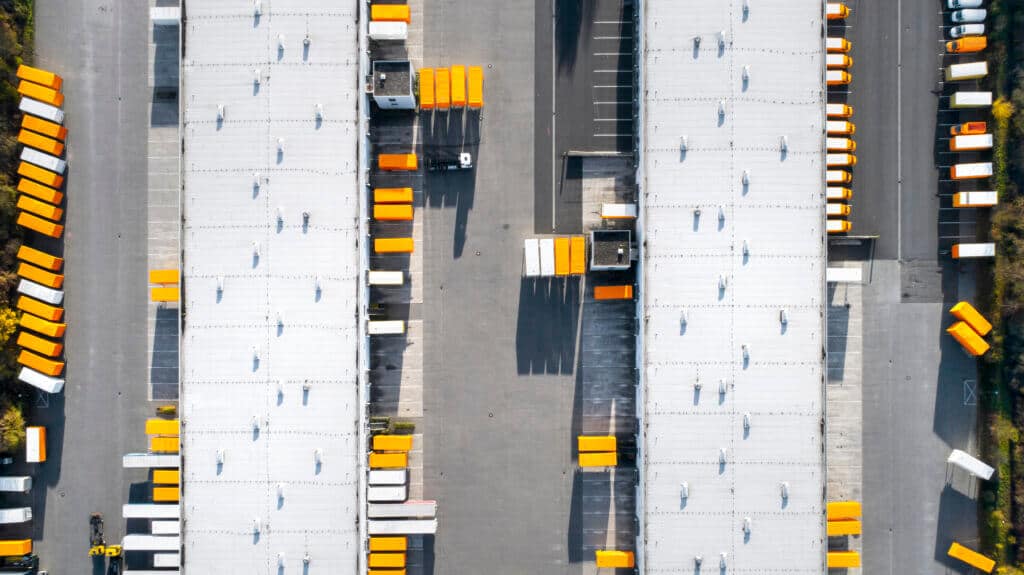 Whether it's a hurricane, flood, wildfire, tsunami, or another type of severe weather or disaster, if you work in transportation or logistics, you are undoubtedly aware of the supply chain challenges that arise in the aftermath of such events.
Over the past few years, natural disasters have increased in severity and frequency. In 2021 alone, they caused just over $270 billion in global damages and 2021 was the third most costly on record for the U.S. This year, the world has already seen its share of extreme weather and disasters. It doesn't take a meteorologist to predict that these events will only continue to happen, but at any time or season, it's wise to have a plan of action to mitigate supply chain risk in the wake of a storm.
Natural disasters affect supply chains as a whole — not just the affected areas
Before, during, and after a disaster, shippers experience delays due to delayed or canceled flights, halted vessel traffic, and closed container terminals and roads. Truck capacity shortages occur as carriers shift resources to provide recovery support to affected areas. The tight capacity and shipping downtime can increase rates and severely disrupt freight flow for months.
It takes time for shipping to reset back to ordinary capacity levels and flows before the weather event. While this change impacts rates, it can also influence other supply chain decisions where transportation rates and on-time performance play a major role. For example, determining where to produce goods, place new distribution centers, or service direct-to-consumer shipments.
How can shippers prepare, minimize impact, and mitigate the cost?
While many transportation leaders would say the greatest challenge following extreme weather events is the impact on short-term rates and budgets, the potential impact on production facilities and warehouses can be just as significant. Shippers are wise to proactively assess this risk and determine whether changes are necessary to protect their goods.
The challenge for shippers and carriers alike is visibility. Logistics teams simply don't have the resources or time to keep up with constantly changing weather patterns and how they will impact their supply chains. To successfully manage the impact, automated alerts inform those who can take action, similar to modern GPS directional systems that alert drivers to traffic delays along a route.  With a single shipment route, this is easy enough, but what about thousands, even millions of shipments?
E2open has developed an automated system for identifying weather events that may impact a client's transportation network and usual shipment lanes. The system uses forecast data combined with mapping processes to identify any shipment passing through known or forecasted severe weather. The system can identify which shipments will be impacted, and contingency planning can begin according to the severity of that impact. For example, a candy manufacturer may need to protect its product from extreme heat by switching to refrigerated units, carriers can re-route to avoid a potentially dangerous weather system, or alert customers to potential shipping delays well in advance. This methodology and the technology behind it – predictive and prescriptive analytics – is also being leveraged in other areas of the supply chain where the value of this level of visibility is recognized.
Having a contingency backup plan is extremely important when dealing with natural disasters. Shippers with physical assets in high-risk areas should build flexibility into their service workflows to ensure customer satisfaction. Mitigation plans for the possibility of a facility going offline are also invaluable.
For example, imagine you have a production facility in a hurricane-prone state such as Florida and another in Georgia that makes the same product. Create a structure and plan to serve from the Georgia facility when Florida is impacted by weather. This may mean setting up routing plans with a few carriers to have ready. Even if there isn't a great cost advantage, getting the product to customers on schedule has value.
Technology and networks can reduce supply chain friction
It's important to quickly execute a plan of action when a natural disaster happens. Here's where being part of a strong ecosystem with proven technology lends speed, efficiency, and flexibility to help minimize the impact of a weather event. The benefits for businesses with e2open's Global Trade and Logistics applications, for instance, include:
Access to an extensive worldwide network of trading partners
Real-time location visibility into every shipment across all modes
Analyses of the impact of delays on downstream operations by forecasting any shipment
An efficient and centralized system for shipment booking collaboration
Flexible and enhanced delivery planning to generate the optimal shipping plan and make real-time adjustments when needed
Reduced freight costs and improved carrier collaboration
Easy access to additional carrier capacity when necessary
In addition, customers utilizing e2open's Logistics as a Service (LaaS) recover more efficiently from severe weather. Why? The LaaS team has dedicated resources to stay updated on local, regional, and national weather events. When an event that could negatively impact a shipper is identified, the LaaS team will quickly assess at-risk shipments and recommend adjusting shipping patterns to beat or wait out significant weather. This can happen days in advance of a potential forecasted event. Some examples include:
Recommending overtime pay and extended shipping hours to load shipments ahead of storms
Identifying potentially impacted shipments and communicating with shippers' customer service teams to assess whether orders can wait until after a storm has passed
Keeping all stakeholders up to date with carrier operations and potential ETAs of shipments, especially when adjustments to current operations cannot be made
With natural disasters, flooding, wildfires, and other severe weather occurring more often, anyone moving goods needs to stay ahead and be prepared. Contact us to learn more about how e2open's logistics applications and services could benefit you!
Article co-authored by Stephen Husk, QA Manager, Managed Analytical Services at e2open.