Employee Spotlight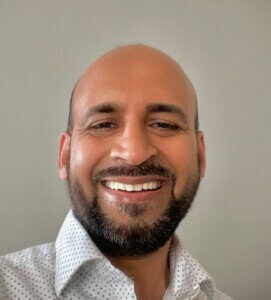 E2open is powered by a strong global network of problem solvers and innovators driven by strong values and our company culture. Together, we are focused on doing what's right in business and in our communities. Every month, we will shine a spotlight on an exceptional team member who is helping us transform the supply chain industry. This month, we held a Q&A with Mufaddal Borsadwala, VP, of Product Development at e2open.  
Q: How long have you been part of the e2open team?
A: 19 years.
Q:
Where are you based (city, country)?
A: Dallas, TX.
Q:
What was your first job?
A: A software engineer developing supply chain applications. 
Q:
What piece of career advice would you give to a recent graduate who is entering the workforce?
A: You are the CEO of your own career. Learn continuously! Build a network. Have a positive attitude!
Q:
What
is your
greatest personal
accomplishment during your time with the company
?
A: Building great development teams with long-tenured members.
Q:
What three words would you use to describe e2open?
A: Supply chain. Global. Innovation. 
Q: What is one meal you cannot live without?
A: Steak.
Q: What's playing through your headphones this week (song, musician, podcast)?
A: Bollywood songs.
Q: What three words would you use to describe the neighborhood where you live?
A: Family-friendly. Community-driven. Nature-filled.
Q: When traveling, what are the five most important things in your carry-on luggage?
A: Medications, electronics and chargers, toiletries, clothing, and glasses.
Q: If someone visited your city for the first time, what would you tell them NOT to miss?
A: The Dallas Arboretum and botanical garden, Forth Worth Stockyards, and the Dallas Arts District.
Q: How would you describe the perfect Saturday?
A: Go for a walk in the morning and have a nice breakfast. Play tennis or go kayaking in the afternoon. In the evening, I would head off for a leisurely stroll at the lake with dinner with friends and family and watch a movie at night.