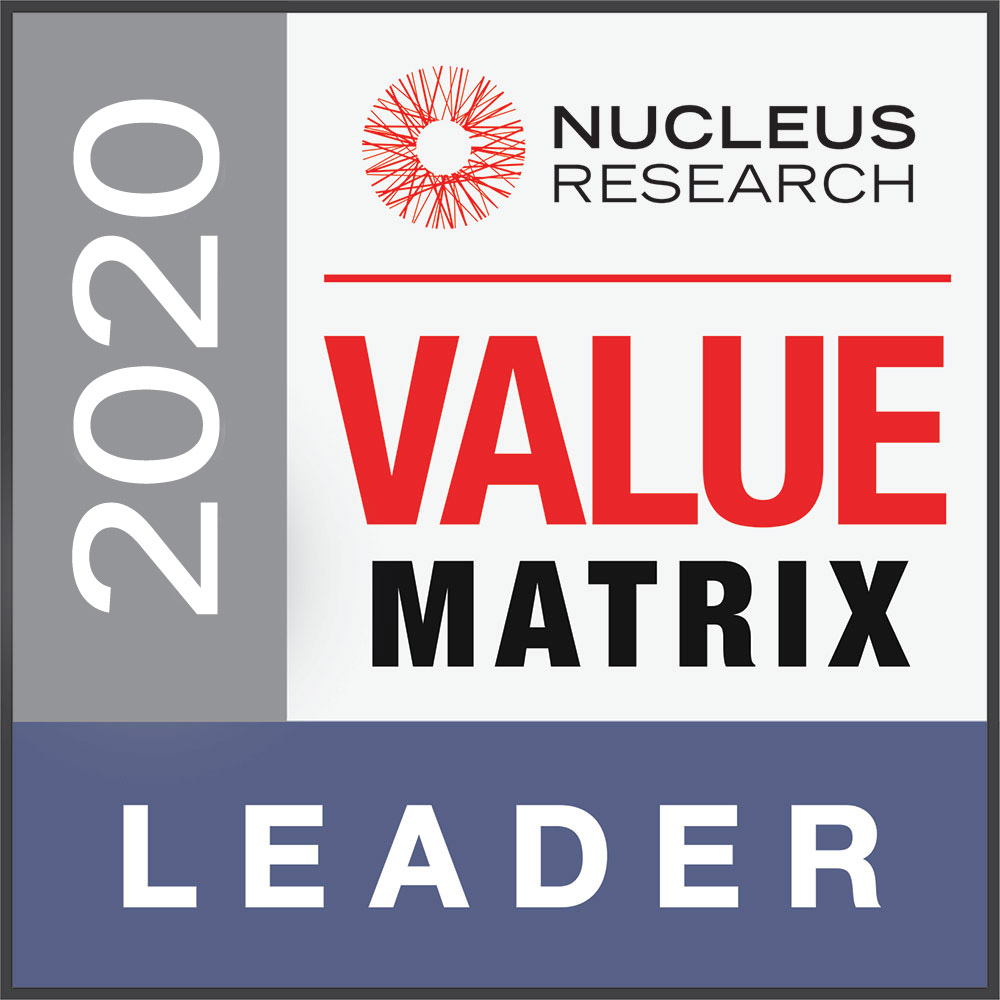 Get your complimentary copy of the 2020 Nucleus Control Tower Value Matrix report to learn why e2open is a Leader for the sixth consecutive year.
Privacy mode may affect your ability to download content, so we recommend standard browser settings.
Gone are the days of functional control towers and control tower overlays. Companies need real-time and secure visibility to reach a new level of agility and resiliency in their supply chain operations.
In this annual report, Nucleus Research examined all vendor solutions in the Control Tower market landscape. e2open has once again been named a Leader, ranked as the strongest in functionality for three years running.
According to the report, "e2open's pursuit of providing a unified supply chain management platform has led to a comprehensive solution that can support a broad range of use cases, from basic process optimization to long-term transformational initiatives."
Check out the Nucleus report to learn more.