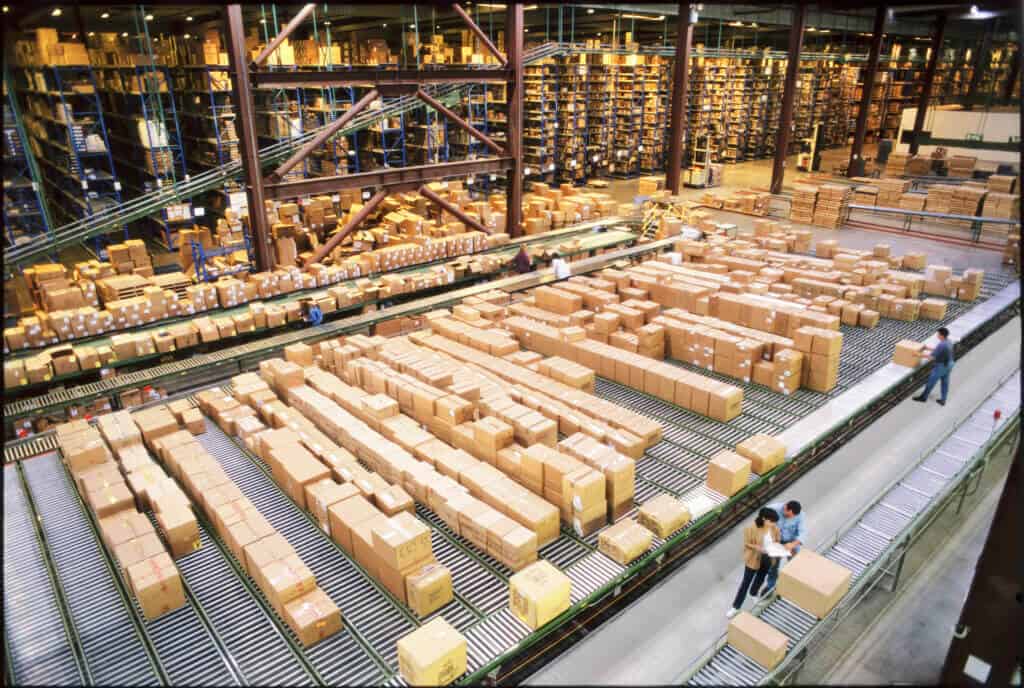 For businesses whose shipping needs have evolved, making the decision to invest in a more robust shipping solution can be an important one. Many sophisticated parcel shipping solutions offer a range of capabilities that plug gaps or provide upgrades to the complex framework of a global enterprise organization.
While most of these systems have a range of attractive functionalities, supply chain leaders are more interested in how these systems can impact and support their business outcomes. At e2open, an outcome-based mindset helps us to assess not just what our clients need, but also what their long-term goals are.
With that in mind, here are some of the most common business outcomes we get asked about when discussing parcel multi-carrier shipping systems.
"How do I reduce my shipping costs?"
Rising transportation costs have become the norm. The increasing demand from consumers for free or next-day shipping has put pressure on supply chains to deliver faster and more dependably, resulting in increasing rates and surcharges. This is pushing businesses to rely on rate shopping to find the lowest cost carriers, but rating shipments and comparing rates using individual carrier workstations can be time consuming.
Multi-carrier parcel shipping software can alleviate some of these costs. By integrating with your Order Management Systems (OMS), Warehouse Management Systems (WMS), or Enterprise Resource Planning (ERP) systems, our Global Parcel application enables you to automate real-time order data, compare rates from a contracted network of carriers, and determine the ideal carrier service for each parcel based on point of origin, point of destination, delivery speed, cost, and any additional business rules. The system then automatically generates labels with all the necessary documentation to ensure that every parcel shipped meets carrier compliance standards.
"How can I expand my carrier network?"
The COVID-19 pandemic taught us all a lot about the complexity of modern-day global parcel shipping. With an enormous backlog to contend with, single-carrier shippers were at times forced to rely on the United States Postal Service (USPS) as a "Plan B." Once the smoke had cleared, many retailers and manufacturers began to explore multi-carrier options to avoid future disruption.
In this case, parcel shipping software gives you the ability to ship high volumes of parcels while decreasing transportation costs. E2open's platform makes it easy to quickly onboard any new carriers, including regional and last-mile providers. As recent events have taught us, putting all your eggs in one basket can carry significant risks against your ability to deliver.
"What can I do to increase my carrier capacity?"
The meteoric rise of e-commerce has changed the game for carriers, primarily in the sheer number of shipping quotes and the resultant squeeze on capacity limits. The pressure to meet high demand usually means higher rates, and those costs are exacerbated when talking about shipping across borders or same day.
Integrating multi-carrier shipping software with a sophisticated Warehouse Management System can measure shipment volumes against carrier capacity thresholds, automatically optimize capacity utilization, and minimize transportation spending. By giving you insight into how much product can ship with each contracted carrier, a multi-carrier parcel shipping system helps you to communicate accurate shipping lead times and manage expectations with your customers.
"How can I better manage my shipping volumes?"
A multi-carrier parcel shipping system gives you two advantages right off the bat: 1) the ability to manage all carriers in a single platform, and 2) automatically apply a "best fit" approach to carrier service according to your unique business rules. It also allows you to reduce carrier workstations in your warehouse and easily scale your shipment volumes without having to tap into any additional resources.
Finally, depending on your desired business outcome, the right multi-carrier parcel shipping system will integrate with your existing systems (ERP, WMS, and OMS) to help your team fine-tune your overall transportation strategy.
"How do I consolidate my parcel shipments?"
Online shopping habits have changed, and sometimes customers will place multiple orders within minutes of each other, or even ship to multiple locations. By allowing you to properly plan how to ship those orders, a multi-carrier shipping system lets you avoid paying for multiple parcel movements when you could potentially combine those orders into a single carrier service that manages consolidation, increasing efficiency and reducing carbon emissions.  The system gives you the flexibility to consolidate these orders when shipments are packed and common shipping elements can be aligned (e.g. zone destination, border crossing, etc.) or even at the end of the day to reduce transportation costs.
"What can I do to improve my on-time delivery dates?"
If inquiries about late or inaccurate shipments are starting to pile up in your customer service team's inbox, it may be a sign that a multi-carrier parcel system is something worth exploring. These systems give your team access to delivery information on a single platform, improving your customer experience journey and boosting customer satisfaction.
There's no longer a need to access multiple carrier portals to retrieve your shipment data. It's all handled from a single dashboard, which allows your team to pull necessary information, enable quick problem resolution, and provide accurate customer communication. Furthermore, the right parcel shipping solution provides an automated Control Tower, which is a feature that gives your customers visibility into the delivery journey up to the last mile.
"How can I leverage the power of the cloud to improve shipping?"
Given the size and scope of the modern supply chain, a cloud-based order and fulfillment shipping ecosystem means all your technology is synced, all your data is connected, and all your crucial information is kept in one place. The system is also provider agnostic, whether you partner with SAP, Oracle, BluYonder, Manhattan, and/or other solutions providers. Finally, your integrations will be straightforward, whether you have two carriers in your network or 20.
In effect, a cloud-based shipping solution gives you increased accessibility, security, and scalability. A cloud platform allows shippers to seamlessly connect people, processes, and third parties to parcel shipping operations in real-time, regardless of location, and with minimal upfront costs and IT investment. All users can execute, track, and analyze parcel shipping processes in a single solution, improving reaction time, collaboration, and decision-making accuracy.
Is it time to unlock the full potential of your supply chain?
Every customer is different, and goals will vary, but at the end of the day, what we all want is for things to go smoothly with zero disruptions. If the business outcomes listed above sound familiar to your own, contact us. to learn more about how a multi-carrier shipping solution may be the right fit for your business.
Or check out one of our case studies here. 
When you're ready to talk parcel shipping, we'll be here for you.