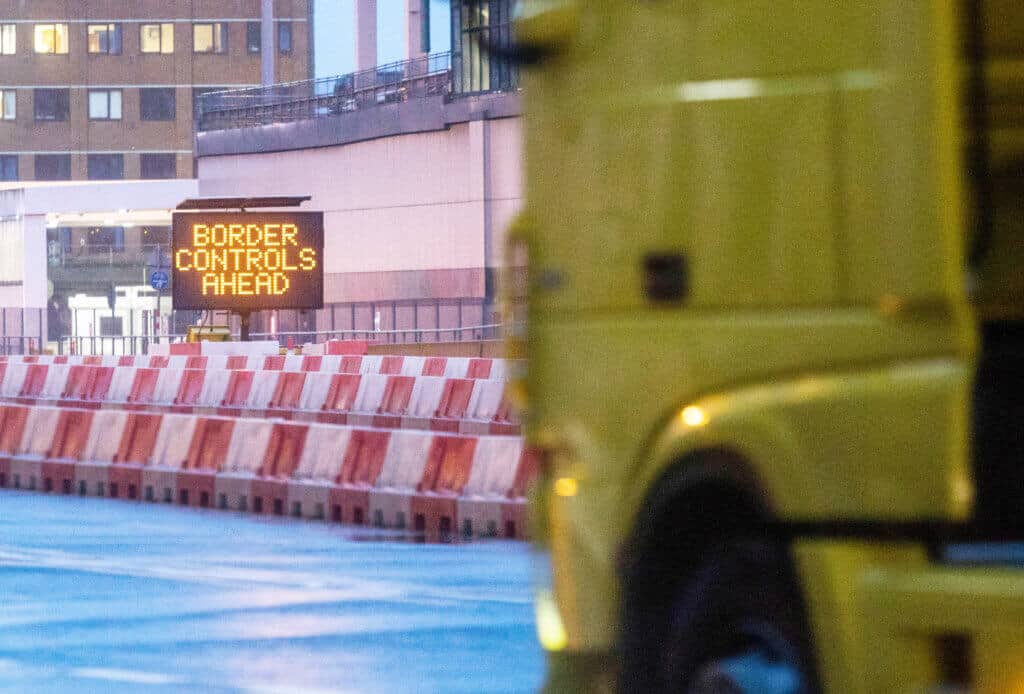 Identifying and tracking principal players in the global supply chain is of great importance to US Customs and Border Protection (CBP) and its partnering government agencies. The year 2020 was significant due to the number of shipments entering the United States—32.8 million imports—and the volume of goods seized for various violations, including $1.3 billion worth of products with intellectual property rights (IPR) violations. Keeping track of key players involved in a violation may get easier for CBP as it moves toward a new Global Business Identifier (GBI) that will provide greater clarity on both the product in a transaction and the supply chain player initiating it. 
The GBI initiative is an interagency transformation project focused on creating a unique identifier that will represent a company's primary legal entity and ownership, its specific business, global locations, and the supply chain role it performs within a transaction. The GBI will provide greater ease when identifying high-risk shipments, a plus with the increase in e-commerce and low-value transactions. Yet at the same time, the GBI will target more of your global trade data than ever before.
Creating the Identifier
The newly established GBI will pull information from existing identifiers in the market. Specifically, three sources are currently being explored to create the GBI:1 
Legal Entity Identifier (LEI), a twenty-digit alphanumeric number with underlying reference data elements unique to a legal entity
Data Universal Numbering System (DUNS), a nine-digit number identifying a unique business establishment
Global Location Number (GLN), a thirteen-digit number utilizing

GS1 standards

with underlying reference data elements that are customizable to location, function, and operations
The GBI number must meet all eight core competencies identified by CBP to meet the required data needs for the project. As shown in Figure 1 below, these competencies include globally unique, separate legal entities, location- and function-specific, tracks supply chain roles, managed for accuracy, oversight and governance, data sharing, and internationally recognized. 

Figure 1: Core Competencies to Be Met by the GBI
(Source: U.S. Customs and Border Protection. Global Business Identifier (GBI) Initiative CBP 2021 Virtual Trade Week Briefing, July 22, 2021)
The GBI Evaluative Proof of Concept will target ten countries of origin and six major categories of products (see Figure 2). The countries include Australia, Canada, New Zealand, United Kingdom, China, France, Mexico, Vietnam, Italy and Singapore. Alcohol, medical devices, personal items, seafood, toys, and US goods returned are the product categories of focus.

Figure 2: Countries and Products Selected for the GBI Evaluative Proof of Concept
(Source: U.S. Customs and Border Protection. Global Business Identifier (GBI) Initiative CBP 2021 Virtual Trade Week Briefing, July 22, 2021)
Replacing the MID code
CBP is not alone in moving towards a more comprehensive identifier in the global supply chain. While US imports are generally traced through the Manufacturer Identification (MID) number, the World Customs Organization uses a Trader Identification Number (TIN) that pulls master data from companies participating in the Authorized Economic Operator program. Recent talks between these two groups indicate the GBI may be more robust than the TIN and provide greater data quality while adhering to international standards. From a global customs perspective, the GBI supports the ability to identify high-risk shipments and non-compliance activities and can make it easier to enforce measures related to IPR violations and counterfeit products.
With the recently published Federal Register Notice of October 6, 2021, CBP is quickly advancing the GBI Evaluative Proof of Concept and anticipates implementation to begin as early as spring of 2022 through the cargo release and targeting capability. In addition to leveraging industry-leading import management software, US importers should work closely with their customs brokers and trade associations to fully understand the impact of this initiative, the information collected by CBP, and how it may impact a company's trade compliance programs. 
To stay up to date on recent developments and understand how data is audited by CBP and similar government agencies, importers and exporters are invited to participate in training courses offered by e2open's Global Trade Academy™. If you'd like to register for the Internal Import/Export Audit Class for 2022, reach out to us at globaltradeacademy@e2open.com.
1 The definitions of the existing identifiers and other portions of this blog were adapted from the U.S. Customs and Border Protection's Global Business Identifier (GBI) Initiative CBP 2021 Virtual Trade Week Briefing of July 22, 2021.