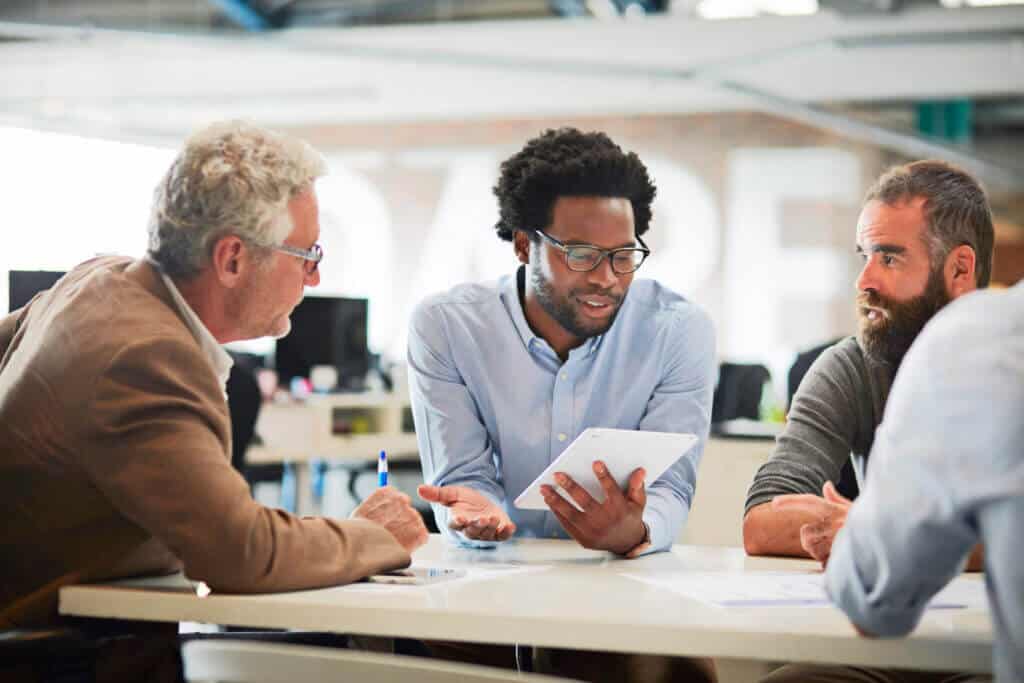 By this point, there probably aren't many people left who don't know what an "influencer" is. It seems like no matter where you look, there's someone in your social media feed plugging a business or service. While at first glance this may seem like yet another simple social media trend, the truth is that influencers can serve a very important purpose in a brand's greater marketing strategy.
The concept of influencers has been around for some time now. Malcolm Gladwell, the celebrated Canadian author of The Tipping Point: How Little Things Can Make a Big Difference, penned the term "The Law of the Few," which states that certain people have an innate ability to spread ideas, products, or behaviors. For as long as there have been ideas to promote, there have been people whose opinions hold sway over a greater audience.
Think outside the social media box
When it comes to leveraging influencers for your business, it helps to think of their influence in a broader sense, beyond just social media. For instance, you may not think of an industry analyst or thought leader as an influencer, but they certainly are. Every time they post a blog, publish a report, or make an appearance at a live or online event, they are acting as influencers. Their opinions matter to their audiences, and by virtue of their perceived standing within an industry, they are capable of moving the needle of public perception.
Organizations can be influencers as well. Apple still draws crowds that snake around the block to buy its newest products. Mailchimp makes effective use of customer testimonials from small business owners to promote the value of their suite of digital marketing solutions. Meanwhile, analyst firms provide insights and theories that get their audiences to trial new solutions, vendors, or even promote concepts or cultural trends.
How companies can leverage influencers
On a corporate level, influence can be achieved in a variety of ways. For example, a third-party vendor hosting an in-person event creates an entire ecosystem of influence that manifests itself through guest speakers, breakout sessions, product demos, and even by way of networking. Attendees who are present experience an entire carnival of ideas and solutions, all of which are meant to nudge someone a little further down the funnel.
Sometimes the benefit of influencer marketing isn't immediately visible as it is with other forms of marketing. Let's say an enterprise buyer attends a general conference, where they are introduced to a vendor's solution. Perhaps our buyer then makes an unsolicited inquiry to that vendor three months later. This type of influence may not necessarily be as scientific as other forms of marketing, but it can still be just as effective at the end goal of attracting attention and inspiring action.
Types of channel influencers
Influencers can play a key role in helping sellers find deals, drive sales, and influence a buyer's purchase decision. However, it's important to understand the different dynamics at play so that your business can capitalize on social influence properly.
There are three major types of influencers organizations can leverage:
Independent influencers: This category of influencers includes analysts, analyst organizations, and thought leaders who are focused on the pursuit of information and knowledge. Companies can provide them with access to information about new products, strategies, or trends, which gives them the currency they need to curate and enhance their professional reputations while simultaneously receiving access to this influencer's audience.
Contracted influencers: These influencers enjoy a minor celebrity status in their circles and are engaged in a financial agreement with one or multiple brands. The brands they work with typically provide them with brand-produced, scripted content, and the influencer's messaging is driven by their perceived use of the product or service (which is usually provided free of charge, in exchange for the influencer's public stamp of approval).
Deal Makers: Deal makers are the "middle men" who are typically well-positioned to recommend specific products or services to their clients. For example, a contracted vendor who is in a position to offer your business different solutions may recommend a particular brand over others. In this case, the recommended brand may provide anything from marketing materials to preliminary access as motivation to get the influencer to recommend their products or services.
As audiences become more marketing savvy, and become more distrustful of mass communications, "word of mouth" holds greater weight. Why trust an ad for a high-end running shoe when your neighbor or sister-in-law's opinion hits closer to home? The same principle is applicable in the B2B space – a trusted opinion can spread awareness and influence in a way that can enhance the full potential of a traditional marketing campaign.
The value of channel influencers
Companies are wise to include influencers in their channel marketing mix, and according to a 2021 report, as many as 70% of them already do. Influencers provide another channel in which companies can market their products and brand to reach a broader audience. For influencers to be successful, however, it's important for companies to empower them with the knowledge and tools they need to align their marketing activities to the brand. E2open's Channel applications help your contracted influencers and deal makers improve their marketing skills run impactful programs, and motivate them with earnings opportunities and incentives.
At the end of the day, corporate buyers are consumers in their everyday life. They like a certain type of music, wear certain styles of clothing and shoes, and favor one car model over another. They are just as susceptible to messaging and influence as the average consumer who doesn't know the value of a multicarrier network. As marketing continues to evolve, it is wise to invest in channels that are not only close to sales opportunities but are also sometimes actively engaged in them. In the new marketing landscape, it may just be one of the most effective tools at our disposal
Influencers' word of mouth can be a powerful utensil in your marketing toolkit. To be truly effective influencers need enablement. E2open's channel marketing solutions can help.