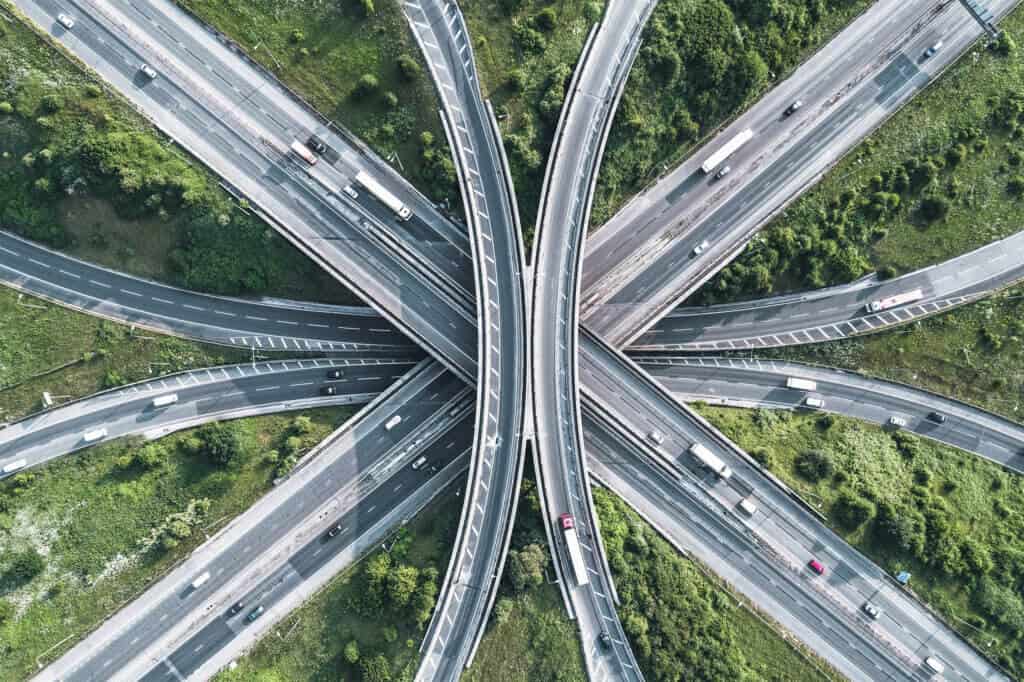 For decades, supply chains have operated the same way — and it worked just fine. The industry made minor changes to their internal business processes to reflect market and industry shifts. But bringing goods to market has become more complex. Companies today rely on a global network of suppliers, contract manufacturers, logistics providers and other partners to design, assemble, ship, sell and repair their products. Despite the resulting benefits — such as reduced costs, access to a larger talent pool and economies of scale — this outsourced business mode reduces visibility and control over the supply chain, creating additional risks and unforeseen costs. This situation becomes incredibly challenging because supply chain business processes are now more interdependent and time-sensitive than ever before. To regain visibility and control across your end-to-end supply chain, it is essential to gather data from all your upstream and downstream partners, no matter what tier or ecosystem they're in. Likewise, you need the ability to send updates and directives to them in real-time.
Traditionally, enterprise resource planning (ERP) systems have given companies an up-to-date view of their internal business but no visibility outside the four walls of the enterprise. The conventional approach to external business-to-business (B2B) connectivity is usually to use point-to-point connections. These are expensive, difficult to deploy and inherently disconnected. They also provide mostly a single-tier view and only limited traceability, preventing companies from understanding and truly managing their supply chain in an end-to-end way.
So, what are you supposed to do?
It's time to move away from the traditional approach and welcome a new way of thinking, one that supports connecting both internal and external supply chain business processes and systems together on one operating platform.
Where do you start?
First things first: consider a cloud-based trading partner network — one that connects all internal and external parties, enabling you to exchange information in a secure, collaborative environment in real-time across the entire supply chain.
Why?
A field-proven supply chain partner network helps you avoid blind spots and surprises by connecting to all functions, tiers and ecosystems. It also provides access to decision-grade data that can be used by upstream and downstream applications, along with AI and prescriptive analytics — all on one operating platform.
What else should you consider? Look for a trading partner network that supports these additional foundational components:
Integrated Data Model: A canonical-based integrated data model (IDM) normalizes, harmonizes and enriches data from multiple enterprises to make it decision-grade and create a digital twin of the physical supply chain.
Reusable Connections: Multi-tenant connectivity and the ability to "connect once and reuse" helps speed up time-to-value by making it quick and efficient to connect with trading partners.
Ecosystem Support: Your network needs to include trading partners from all four ecosystems — downstream channel partners, upstream supply partners, logistics partners for moving goods and global trade partners for commerce across borders — all on a single platform to power all supply chain processes.
Rapid Onboarding: The network must be able to quickly incorporate all suppliers, trading partners and customers into a single, secure network and manage rollout programs of any size.
Convenient Connectivity: You need to be able to leverage a wide range of standard industry protocols and payload types, including REST/JSON application programming interfaces (APIs), Extensible Markup Language (XML) standards, and electronic data interchange (EDI) for numerous supply chain actions. You should also have web portal access when a more manual process is sufficient and email-based information exchange for partners with limited connection capabilities. The network must support this come-as-you-are strategy.
Certified ERP Integration: You and your partners should be able to connect the network with your internal applications, such as ERPs and other systems of record. This can be done more efficiently using certified adapters and end-to-end connection capabilities.
Highly Scalable: Choose a network with proven uptime service levels backed up by a secondary data center failover infrastructure. You will be able to grow your network with confidence as you add more and more trading partners.
In conclusion, leveraging a large global supply chain network makes it possible to exchange information and work collaboratively and securely with all trading partners in real-time. It helps empower organizations across the entire supply chain to focus on the larger picture of end-to-end opportunities while minimizing risks and inefficiencies. The network drives significant improvements across demand, supply, logistics and global trade ecosystems and enables companies to regain visibility and control over their end-to-end supply chain.