A Case Study on Driving Quality Improvements and Supply Chain Performance in Your Manufacturing Network.
Today's manufacturing landscape is multinational with inventory moving from one country and one supplier to the next, through several stages of highly differentiated manufacturing with material consumed from multi-tier suppliers before shipping to the customer.
In this race of innovation, time-to-market is critical to gain and retain market share by meeting customer service requirements. And, orchestrating timely actions to manage quality and supply chain performance with your supply chain partners has become essential to benefit the entire value chain.
Join us for a 30-minute conversation with special guest, Umesh Limaye, Sr. Director Solutions & Integrations at ON Semiconductor, as we discuss:
Gaining visibility and maintaining traceability through your manufacturing network
Managing quality and supply chain performance with your supply chain partners
Best practices to build connectedness for an intelligent and automated system that delivers supply chain performance
The state of manufacturing including trends, innovations and market disruptions
FEATURED SPEAKERS
Umesh Limaye
Sr. Director, Solutions & Integrations
ON Semiconductor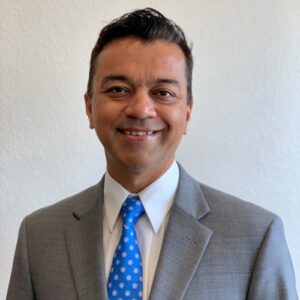 Sanjay Sood
Director, Solutions Consulting
E2open
Podcast Highlights:
Why does E2open have over 240k trading partners
Connecting multiple applications to create one process across the end-to-end supply chain
Manufacturers over the past 40 years have transformed themselves into brand owners
Value add business versus data providing business
Building long-term roadmaps for clients – from business release 1 to 40
Growing the business 5x since 2015
E2open's hiring and promotion principles