Join us as we review how supply chain disruptions are changing the landscape of global trade, forcing innovation and advanced use of technologies to meet these challenges.
Discussion will focus on how recent events have brought to light trends that leading supply chains will embrace for greater resilience in managing sourcing, manufacturing, warehousing and visibility of products globally.
Insights will be shared on today's trends that will become the basis of future supply chain leadership and strategy regarding automation and enhanced use of AI to drive supply chain excellence.
FEATURED SPEAKERS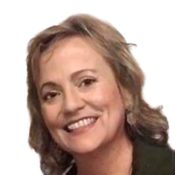 Suzanne Richer
Director, Global Trade Academy
E2open
Vincent Ramundo
Sr. Director, Solutions
E2open
Podcast Highlights:
Why does E2open have over 240k trading partners
Connecting multiple applications to create one process across the end-to-end supply chain
Manufacturers over the past 40 years have transformed themselves into brand owners
Value add business versus data providing business
Building long-term roadmaps for clients – from business release 1 to 40
Growing the business 5x since 2015
E2open's hiring and promotion principles