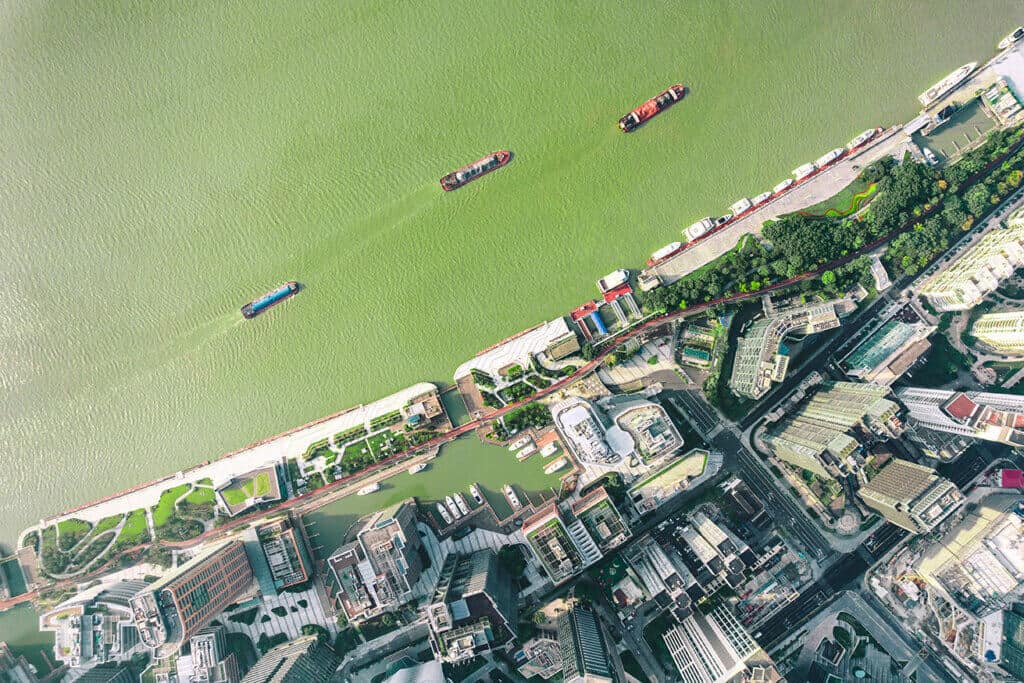 The deluge of challenges we faced in 2020 hasn't really subsided in 2021, although many of us hoped it would. Still at the forefront, disruptions from the ongoing COVID-19 pandemic continue to affect daily life in virtually every far-flung corner of the earth. World-shifting events in politics, significant workforce changes, new consumer buying practices and transformations in the way we participate in sports, education and the arts are just some of the modifications that have altered society.
In global trade, one of the most dramatic changes took a long time in planning, yet the execution was poor: Brexit. Those who know the history of relations between the countries composing the European Union (EU) and its predecessor, the European Economic Community (EEC), understand Brexit's origins. What at first seemed like cultural differences later caused controversy over everything from chocolate to automobiles.
In October 2016, Prime Minister Theresa May formally notified the European Commission of the UK's separation from the EU. On March 29, 2017, an order was delivered to the Council of the EU officially starting the two-year countdown to Brexit. However, on March 30, 2019, Parliament rejected May's EU withdrawal agreement, and the EU set an October 31, 2019, date as the new deadline. It was official, and both groups opted for a fourteen-month adjustment period to produce all-new legislation that would take effect January 1, 2021.
Applying the New Laws after the Dust Settles
Companies prepared for Brexit as best they could. Still, regulations were not published with enough lead time to appropriately determine critical factors about the new guidelines—such as the goods, parties and circumstances they applied to—and make changes manually. Compliance requirements continue to evolve as lawmakers propose, negotiate and implement new rules. New duties, taxes and fees may be imposed that alter margins and make it necessary for companies to adjust prices. Even now, compliance teams are often left rushing to clear individual shipments, which hinders efficiency and impacts customer satisfaction while driving up the cost of goods.
The UK has assumed complete control of its borders now that the January 1 departure date has passed and the country is out of the EU. This action has significant consequences for critical trade content that impacts daily export and import operations involving the UK.
The biggest challenge accompanying the transition—and any new major shift in trade rules worldwide—is not just gaining access to the many detailed conditions and stipulations in the new laws but interpreting where they apply to cross-border transactions. Companies engaged in cross-border trade must have timely access to a tremendous amount of information to establish and maintain compliance with regulations. This information—also referred to as trade content—ranges from Harmonized Tariff Schedules (HTSs or HSs) and goods classifications to the duty rates needed to calculate landed cost and the controls that determine if a transaction can be completed legally. In addition, to efficiently import or export goods, shippers need fast access to data for all the countries where they trade.
Unfortunately, collecting, cleansing and publishing trade content is complicated by the number of countries and government agencies involved, differences in trade regimes, the wide variety of existing formats and the fact that this crucial information can rapidly change. Trying to maintain a complete and accurate database is an immense undertaking requiring significant time and cost.
Staying on Top of the Latest Trade Regulations
Many companies lack the personnel and expertise to monitor trade compliance and manage supply chains. E2open's Global Knowledge® application, which includes government regulations and international business rules, provides the industry's most comprehensive trade content database. The content powers the Global Trade application suite by fully supporting import, export, duty management and logistics processes with the most current data available anywhere.
e2open Global Knowledge contains the digital embodiment of all the trade regulation legalese, similar to a digital twin. The application feeds data into many other e2open applications for planning, sourcing, supplier management, trade compliance and logistiques. E2open Global Knowledge is also available as an application programming interface (API) to support transaction screening in external systems such as enterprise resource planning (ERP) or customer relationship management (CRM) systems. Most other competing solutions don't provide this kind of digital content and therefore lead to the use of manual processes for each export and import transaction. With e2open Global Knowledge, companies can realize productivity gains by eliminating many time-consuming manual tasks.
That's why e2open has a team of over 175 global and in-country content providers and trade specialists monitoring and screening all laws and regulations published by government regulatory agencies worldwide. This content is compiled and updated using an ISO 9001:2015 certified 19-step e2open Global Knowledge update process and maintained within e2open's global trade content database. Updates to international trade data are processed daily to help ensure that companies utilize the most current regulations, which reduces global trade risks and improves process efficiencies. e2open Global Knowledge covers over 200 countries—more than 95% of world trade—making e2open's trade content and content management process the best in the industry.
In the final weeks of December 2020, the UK published a new set of default duty rates and ratified more than fifty preferential and free trade agreements (FTAs) with various countries and the EU. e2open's content operations team immediately captured the new duty and preferential rates as they were published, normalized and codified the data, and pushed it to production. "We have captured rules of origin and qualification requirements for 32 UK FTAs, including the EU-UK. Due to Brexit, more than ten restricted party lists needed to be separated out from the EU and new UK lists added," said Farooque Nayyer, who leads the e2open Global Knowledge team. In total, over the course of a few weeks, e2open updated over six million trade content records in its database.
Brexit wasn't the only significant activity leading to trade rule overhaul during the final weeks of 2020 and the new year. Concurrently, major annual tariff changes, regulatory changes to the United States' Section 301 tariffs and revisions to Mexico's modified 10-digit classification system required around seven million amendments to the database. "In total, the team executed about thirteen million content updates in December 2020 and January 2021," said Nayyer.
Optimizing Cost, Risk and Speed
Companies using e2open Global Knowledge for export, import or duty-minimization programs can efficiently ensure due diligence and compliance. e2open clients are also empowered to seize opportunities from new and evolving trade agreements affecting the UK. Automatic access to HTS or HS numbers, export control numbers, import and export controls, total landed costs, and duty savings programs helps companies implement scalable compliance procedures. These organizations can also more easily minimize disruptions and get goods to market quickly and at the lowest cost.
When paired together, e2open's Global Trade Management solutions and the e2open Global Knowledge database are a winning combination. Investigate e2open Global Knowledge to Learn More.
More from e2open
Data Sheet
Export Management
E2open Export Management application offers exporters the ability to stay updated on all trade regulations.
Data Sheet
Import Management
Automating your import management processes can empower you and your company to easily collaborate with…