Getting Started with Harmony
®

User Experience
Harmony is e2open's supply chain collaboration platform, enabling all users across your end-to-end business ecosystem to seamlessly connect, visualize, plan and execute supply chain operations in a closed-loop, collaborative manner using real-time information. Harmony's modern and intuitive user experience extends across all the e2open supply chain applications using the most robust data integration technology.
Your Supply Chain, Harmonized
Discover how you can use Harmony to extract maximum value from the powerful applications and sophisticated connectivity we provide.

Bringing It All Together in One Place
Take your business to the next level with end-to-end visibility, planning and execution in real time.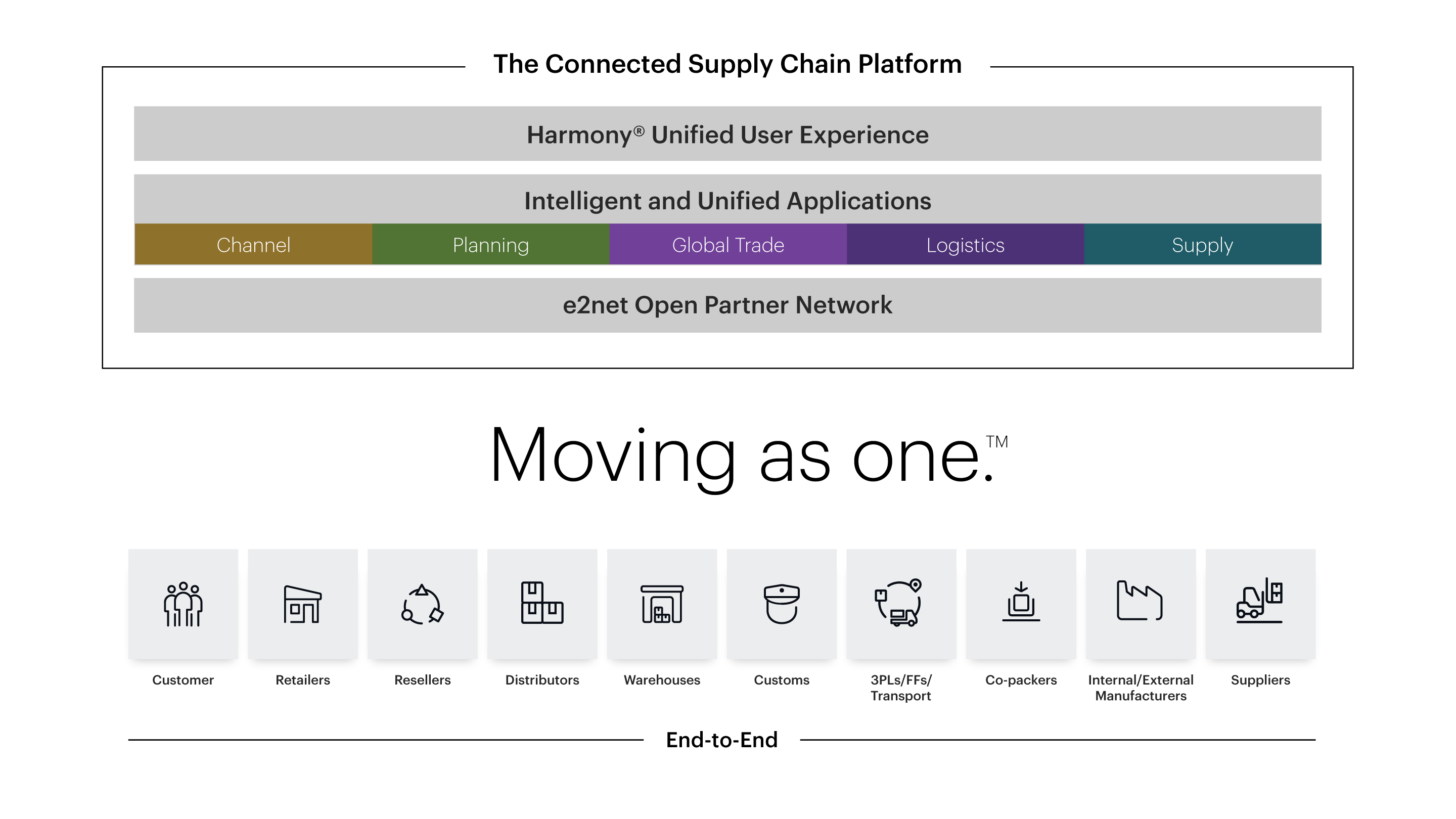 Modern, Scalable Supply Chain Platform
Harmony is the result of technical innovation anchored in extensive user-based research across industries and supply chain functions. Harmony spans disconnected business functions within an organization, allowing companies to collaborate from a single place in the cloud. With personalized dashboards, easy drilldowns and actionable workflows, Harmony has everything you need to manage your digital supply chain.
One Place in the Cloud to Run Your Supply Chain
Harmony provides a common user experience across all e2open's offerings. Key business processes are streamlined via actionable views and integrated workflows, connecting users to applications and analytics that are powered by information from within the enterprise and even upstream or downstream partners. By integrating business processes and breaking down traditional information and decision-making silos, Harmony enables better planning, optimization and execution, as well as end-to-end supply chain visibility and collaboration.