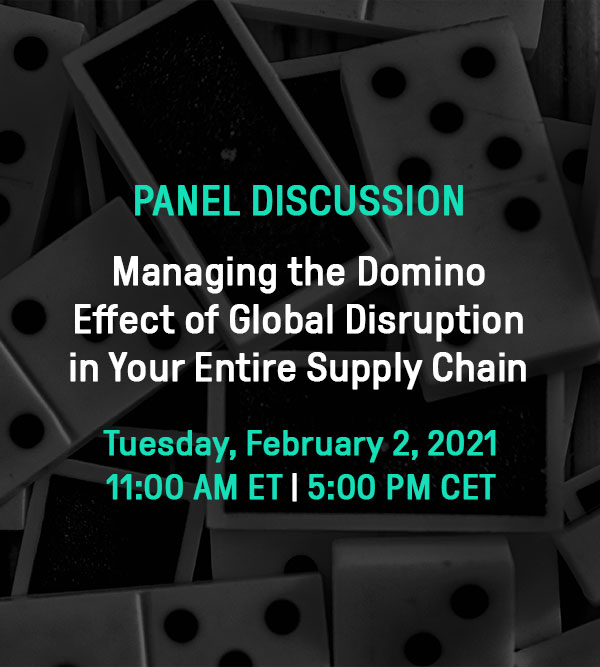 Panel Discussion: Managing the Domino Effect of Global Disruptions in Your Entire Supply Chain
During this panel session, hear from subject matter experts as they discuss how pan-disruptions can affect multiple areas of your supply chain.
Join us on Groundhog Day, February 2, 2021, for this one-hour discussion. It's only apropos we do it on this day – because disruptions are bound to happen over and over and over again.
Patrice Roarke
Thursday, January 28, 2021  |  1:00 PM ET  |  7:00 PM CET After a tumultuous year and shifting to a 100% virtual marketing world, the channel adapted and survived and in some [...]
Patrice Roarke
Tuesday, February 2, 2021  |  11:00 AM ET  |  5:00 PM CET Global and regional disruptions have been way too frequent and troublesome in the last 12 months. Supply chains have been [...]
Webinars and Podcasts on Demand