Tuesday, July 21, 2020  |  2:00 PM EDT  |  8:00 PM CET
Supply chains are changing, and the role of trade compliance is too!
Be sure to join Suzanne Richer for the next E2open Global Trade Academy webinar. She will address how supply chain disruptions are quickly altering the global trade compliance landscape, which is forcing innovation and helping to drive the use of advanced technologies across industries.
Key highlights of the webinar will include:
–   How Customs agencies are reacting to current trade compliance and supply chain disruptions
–   What governments are doing to manage export controls in this new environment
–   Trends that will impact the future of supply chains
–   Insights into the future strategic plans of global Customs through 2025 and how these changes will re-shape current missions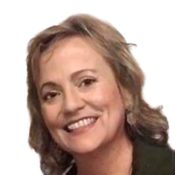 Suzanne Richer
Director
E2open Global Trade Academy
Privacy mode may affect your ability to download content, so we recommend standard browser settings.