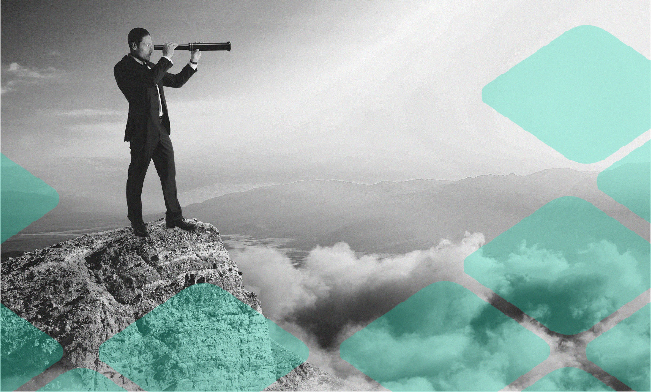 Frequently used paths are formed over time, as the grass turns to dirt, and stone is worn smooth. But global trade is an industry caught in a perpetual state of metamorphosis, and these paths are frequently created and then abandoned for new ones. So, it comes as no surprise that supply chains and the role of trade compliance are constantly changing too.
During the Global Trade Academy (GTA) webinar on July 21, The Supply Chain of Tomorrow, we addressed how recent supply chain disruptions are altering the landscape of global trade, forcing innovation and driving the advanced use of technologies across industries. Some webinar attendees participated in the discussion by submitting questions in the chat. We picked out a few of the best to share with you:
1.  What is your advice for managing oversight of multiple trade compliance teams?
With so many employees now working remotely, importers and exporters are tasked and challenged with monitoring trade compliance differently. It's recommended that you update your trade compliance mission and values and share them with the team to keep them focused on company compliance objectives.
Then, establish regular reporting requirements for transaction anomalies, delayed shipments and data accuracy challenges such as classifying product or valuation concerns. Use this information to drive stronger communication with the teams through virtual meetings so everyone can learn together what is working and what needs improvement.
Reconfirm that it is required to monitor and control activities of third parties, such as suppliers and customs brokers, to ensure accurate data is flowing between these parties. Best practices include creating an outline for your communication strategy, so employees understand what type of issues require an email vs. a virtual meeting, and to set up regular 1:1 meetings. Teams are most motivated when they can share challenges and success stories in overcoming trade compliance challenges, especially when they can't be geographically together.
2.  What are some strategies for getting a multi-department team together to focus on global trade compliance?
Trade compliance teams are the liaison between customs and the company, so it's important to ensure that all departments understand their role in driving trade compliance. One strategy is to teach different departments on how their specific job functions impact the data elements correlated with what trade compliance reports to CBP or BIS. Another best practice is to use CBP's published Focused Assessment handbook, or BIS' export compliance guidelines as a team exercise, by reviewing the questionnaires together and having each department respond to the sections relevant to their work. This will increase their expertise in what's needed to drive high compliance rates within the firm.
3.  Our trade compliance team barely has a seat at the table; how do we get invited to other department meetings to drive change?
Trade compliance can be influential in helping other departments reach their goal by showing them how their work overlaps with trade compliance issues. For example, the purchasing department can reduce overall lead time by working with the compliance team to reduce holds at the border, or the finance department can resolve valuation issues by matching payments to suppliers in the original customs entry. These types of interactive problem-solving techniques help multiple departments better understand how their role impacts the companies' trade compliance rating with various government agencies. This leads to stronger communication between departments and opens the door for compliance to be able to join other department meetings on a regular basis.
4.  How does the trade compliance team participate in identifying risk in the global supply chain?
Risk management is the key to supporting a stronger, more resilient supply chain. Import and export trade compliance teams play a critical role in developing risk models through data available through ACE and the AES system.
The best scenario is to map all of your supply chains annually for four types of risk:
Import risk model
Export risk model
Cargo security
Country
A great way to start is to use Customs and Border Protection's 5 Step risk assessment forms, developed as part of the Customs-Trade Partnership Against Terrorism (CTPAT) program.
Combined with ACE data, a company can analyze risk for a number of different factors including the risk of being audited by customs, risk of freight routing, risk of forced labor issues and several other areas that should be monitored on a regular basis. Sharing this information with senior management will help focus efforts on how to manage risk and potentially delay or avoid supply chain disruptions that are impacting many firms today.
Want to learn more about the future of trade compliance? Check out our on-demand webinar by clicking the button below!
More in Global Trade Management