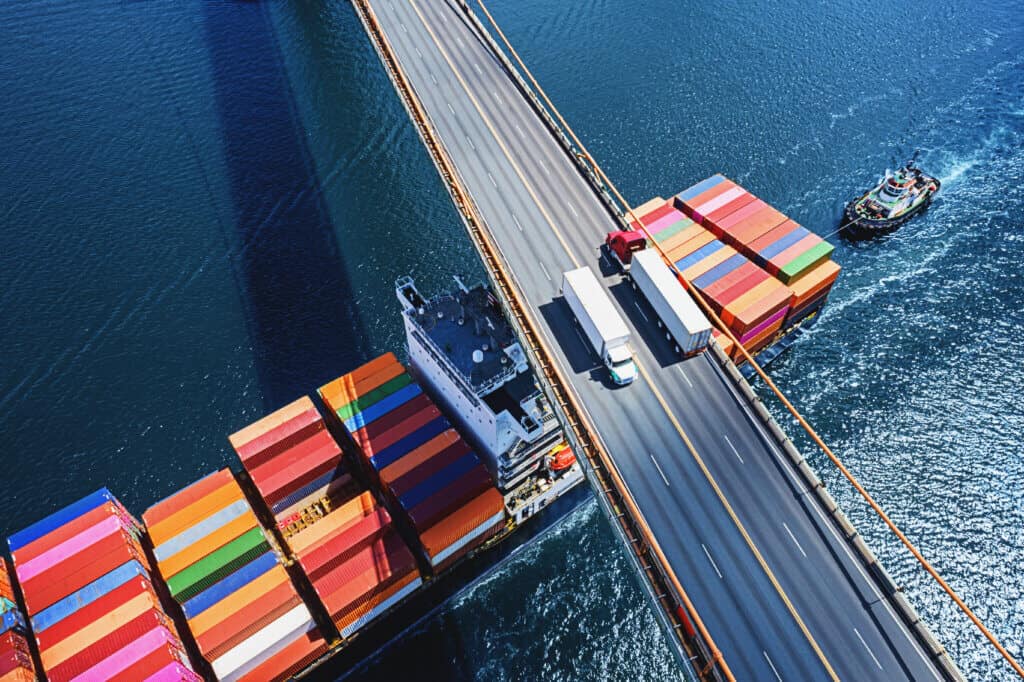 For companies that rely on logistics and fulfillment infrastructure, even a slight dip in performance is a serious matter. If unchecked, those variations can affect financial performance, increase costs, damage customer satisfaction ratings, and even harm a business's reputation. This is why On Time-In Full (OTIF), calculated by multiplying fill rate by "on time" status, is an important supply chain metric for these companies to track. It provides the data necessary to understand the efficiency of their fulfillment and delivery process and can be used as an overall performance driver. While each company measures OTIF differently, the fundamentals and goals of OTIF are still the same – to ensure items are in stock when the consumer wants them.
Lower volume doesn't have to mean less purchasing power
Businesses that move a low volume of goods are often left to the discretion (and rates) of the carriers and brokers they negotiate with. As a result, these organizations often miss out on business opportunities or even lose customers to larger competitors due to higher freight costs that leave them with lower margins on their products.
However, this doesn't have to be the case. The freight industry has entered something of a renaissance period and is in a constant state of both innovation and evolution. Now, shippers and their executives have more power than ever to control their freight, supply chain, and overall costs of operation. By utilizing supply chain technology to manage data such as accounts payable, accounts receivable, manufacturing data, cost of goods sold, and vendor records, company executives can shape their supply chain into a unified and well-running extended network.
How to maximize OTIF compliance
Visibility is incredibly important when it comes to optimizing your supply chain and when dealing with OTIF policies that punish shippers for not adhering to a strict delivery schedule. It can mean the difference between proactively solving an issue before it becomes a problem or dealing with the consequences after the fact. As any mechanic will tell you, it's always easier to perform regular maintenance on a vehicle rather than fix a problem once a breakdown occurs.
Granular-level visibility into every truck and container on the move provides a chance to make corrections and minimize the impact of a late shipment. Insights into potential delays, such as a shipment that gets held up at the border, can allow you to reroute safety stock to ensure your OTIF target is met.
Planning is also another crucial ingredient in any successful OTIF formula. Consider questions such as: What do you do if a truck breaks down en route to a delivery? How do you find carriers with open capacity to move products? Traditional planning techniques are inadequate or unreliable to meet the market challenges and supply chain disruptions we experience today. But many new supply chain technologies are available that allow companies to implement automation for repeatable processes and "what if" scenario planning that can predict near-term demand.
Managing expectations of customers and partners
A large part of the transformation taking place in the transportation industry today is due to the change in customer and partner expectations. It's no longer enough to simply deliver products on time—it's also about the level of service your company can provide. Offering your customers real-time insights into their delivery isn't a novelty; it's an expectation.
With customers and clients expecting more, companies can differentiate themselves from competitors with the level and quality of service they provide. A well-matched transportation management system (TMS) can bring greater efficiency, improve customer service, reduce transportation costs, and allow you to easily plan, procure, execute, track, and settle shipments for all modes and regions.
Moving to an integrated supply chain
Every part of a shipper's business should be connected and moving as one, and transportation is no different. All too often, shippers treat their carriers as an afterthought and don't include them in the larger operations discussions. A strategic shipper ensures their carriers are provided with the information they need about a shipment before it arrives at the docks.  
As demand grows and capacity tightens, shippers and carriers must operate optimally to stay competitive in today's marketplace. A connected software platform can provide them with two key ingredients to success: communication and collaboration. The former enables companies to proactively identify problems and opportunities throughout the supply chain before they impact the bottom line. The latter ensures that everyone in a network is aligned with the same strategies and goals to drive consistently high performance.  
How to make logistics a strategic advantage
Now more than ever, getting the right product quantity to the right place at the right time is practically non-negotiable for retailers. If an order arrives too early or too late, short or in excess, it can cause issues with the entire system, and consumers will simply go wherever their needs are met.
That is why the quest to improve service performance starts with technology. By its very nature, technology empowers us to know more, see more, and do more than our human resources are capable of. However, investment in modern technology is significant, and many organizations choose to maintain their systems rather than update them. While that approach might yield satisfactory results in the short term, these companies risk being outperformed in the long run.
If your business needs to elevate its OTIF performance, it may be time to unlock the power of your supply chain network by leveraging a connected collaboration platform. It's the crucial first step in creating a more agile, responsive, and efficient supply chain.
If you'd like to learn more, we encourage you to download our eBook, "8 Imperatives to Improve OTIF Performance."