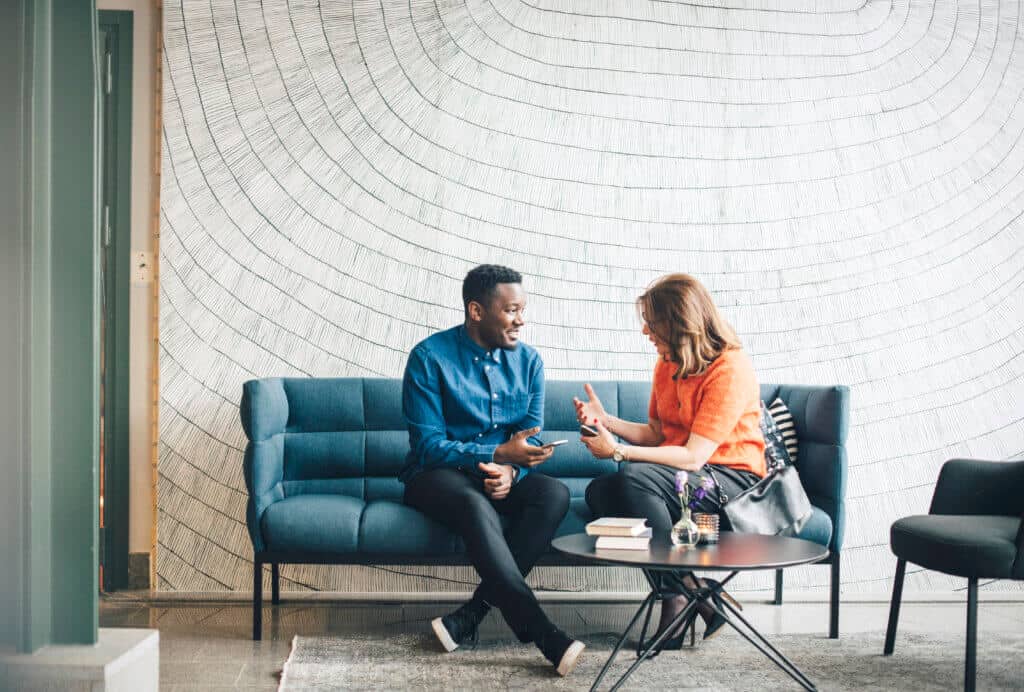 I was just reading another fascinating post from Jay MacBain: Subscription and Consumption Models Are Expanding, and it made me ask: Why is the subscription model popularity increasing? Why is the number of partners actively selling increasing in this model? And what does it take to make it work for a company?
Some findings are very much as predicted, but others are intriguing. Let's try to unpick them!
Why is the model's popularity increasing?
The increasing popularity of the model is a direct effect of buyers becoming more informed and having more choice which ultimately gives them more power over the sellers. But what drives this popularity with the buyers? Three factors, all related to the end customer are the likely culprits: the way a purchase is financed, the risk associated with a purchase, and the authority required to buy.
Financing a subscription purchase is an operating cost, not a capital expenditure. It is a different budget and has a different tax implication, generally working favorably for the company buying the subscription.
The financial outlay for a subscription purchase is usually lower than for an outright purchase with ownership of a solution of any type. Also, a subscription can typically be terminated at fairly short notice. Both minimize the risk of committing to a solution that may prove to be not what was anticipated.
And because the risk and immediate cost of a subscription is generally lower than that of an outright purchase, lower levels of authority in an organization and fewer levels of approval may be required. The purchasing organization gains agility in the buying process.
Beyond pressure from end customers, subscription selling is beneficial for sellers too though. Agility in the buying process for buyers means potentially faster sales cycles. Plus, a subscription model, if customer retention is strong, provides revenue predictability better than the potential up and downs of traditional sales.

Why is the number of partners actively selling increasing with a subscription model?
This is an intriguing fact! Several factors could account for it.
Momentum may be the first one. When everybody around you talks about it and raves about the model, it's easy to jump on the bandwagon for fear of missing out and be seen as a laggard. This stands true for both brand owners and partners or potential partners.
The ease of becoming involved may be another factor. The resource commitment for selling or promoting a subscription and the risk of doing so are lower than in a traditional sale since the brand owners retain ownership of what is sold. The end customer only acquires the right to use the product or solution, and the intermediary partner does not need to buy the solution first to resell it.
Active partner recruitment by the brands through attractive new programs and incentives may be the last and possibly the most important factor. Companies like Salesforce or Microsoft, which sell subscription-based products and have adapted their channel programs, have seen a dramatic rise in the number of partners.

What does it take to make a channel-based subscription model work?
Operating an indirect channel requires partner enablement, collaborative execution, and a system of incentives and rewards to keep partners focused, motivated, and loyal. A subscription model does not change the primary requirement to support these three key aspects of channel engagement.
And in terms of enablement, the business model chosen jointly by the brand and the partner will have little or no impact on how the brand owner provides funding, training, and marketing content to partners. However, the other two aspects of running a distribution channel will require adjustments.
Impact on execution
When selling goods and services the traditional way, lack of visibility is one of the biggest challenges for companies reaching customers through a channel. It's difficult to get partners to share information about their sales and end customers. With a subscription model, this is no longer the case. Though partners facilitate the sale and provide additional services such as consulting, post-sales support, add-on solutions, the brand owner will ultimately sign the contract with the end-customer and therefore know all the terms of the sale to enable the subscription. Getting this information from partners is a given, and the brand doesn't need to focus on channel sales data collection. The brand's attention must shift elsewhere. What should be the focus depends on whether the brand's products are physical or digital.
Subscription for physical goods
Companies selling products that can be touched, smelled, or tasted must ensure a smooth sales process, consistent product quality, predictability in fulfillment for the entire duration of the subscription, and generally meet the expectations set during the initial sales cycle. These will create the premise for strong retention and potential for upsell. Some key areas to consider are:
Sales order collaboration
When partners resell a product, all order processing and fulfillment status is in their hands. In a subscription model, most of that control falls back to the brand owner. But to keep end customers happy, partners need to keep them informed. It's important to share information about the status of orders with partners so they can keep customers informed.
Collaborative forecasting
Partner-specific historical sales data typically served as an indicator of future sales and helped brand owners predict demand. As the model shifts from traditional direct purchases to subscriptions, this historical data may become a less accurate indicator. The ability to work with partners to jointly forecast what they are likely to sell also becomes more important.
Vendor managed inventory
In a traditional sales model, partners typically handle order fulfillment. In a subscription model, that does not have to change. There may be more instances where the brand owner fills the orders, but many partners can still act as an extension of the brand's distribution system, stocking and delivering goods. Information about partners' inventory levels and stock locations remains important. Since partners do not take ownership of the products, it is essential for a subscription model that the brand owner be able to conduct supplier-managed inventory and work with the distribution channel to understand replenishment needs.
Supply visibility into the future
Another aspect to consider in fulfillment is that subscription order fulfillment is often not a single-point event but a series of multiple events distributed according to the terms of the subscription (e.g., monthly delivery of a certain quantity of consumables). On the one hand, this makes demand management more predictable for the brand. On the other hand, multiple deliveries over a long period of time provide more opportunities for things to go wrong on the supply side. Visibility and control over the supply and logistics network can mitigate this risk to ensure continued customer loyalty.
Subscription for digital goods
Companies selling digital products will still need to ensure a smooth sales process and high product quality, but in terms of fulfillment during the subscription lifetime and meeting expectations, it all boils down to service. Customers expect upgrades, updates, and fixes during their subscription term. They expect fast and effective support when something goes wrong. For more complex solutions, some that perhaps demand a higher investment, customers also expect to have a say into the product's future development.
Ongoing access to product knowledge and resources
Service, support, and product enhancement is where partners can have a substantial role to play, driving retention, upsell and cross-sell. Partners can deploy the solution, offer first-line support, and can develop add-ons, extensions, and customizations that address customer needs and generate attractive business for the partner and the brand. But to do so, they need access to knowledge and resources from the brand and a collaborative environment where they can keep up to date with the latest product updates.
Impact on Incentives
Many types of channel rewards and incentives will work irrespective of whether the brand and its partners sell subscriptions. Some incentives, though will require a new mindset. Perhaps the biggest impact of introducing a subscription model is how to manage performance-based incentives for partners. With a direct sale, the partner's contribution to revenue is usually immediate, clear, and irrevocable. In comparison, with a subscription, there are four key differences:
Total deal revenue is realized over a period of time (the duration of the subscription),
Fixed revenue amounts are recognized at set intervals (subscription payment periods)
A subscription can be canceled before its term
A subscription can automatically renew when it expires.
What should a brand owner pay their partners as an incentive under these conditions? Should they distribute the incentive payment to match the subscription payment? Volume-based incentives may not work the same way – what if the end customer cancels early – will the target volume still be met? Is the partner still entitled to a discount in the event of an automatic renewal? How a brand chooses to handle these differences is an important differentiating factor for that brand's channel program. But fur sure, brands need more flexibility in defining, calculating, and managing their performance-based incentive programs than with traditional sales.

The e2open Channel Suite can help brand owners meet all the requirements associated with launching a partner-led subscription model. With applications that support planning, funding, marketing, and collaboration in all aspects of execution: forecasting, sales, inventory, incentivizing and rewarding partners, the suite can simplify the adoption so brand owners can focus on refining their partner programs.