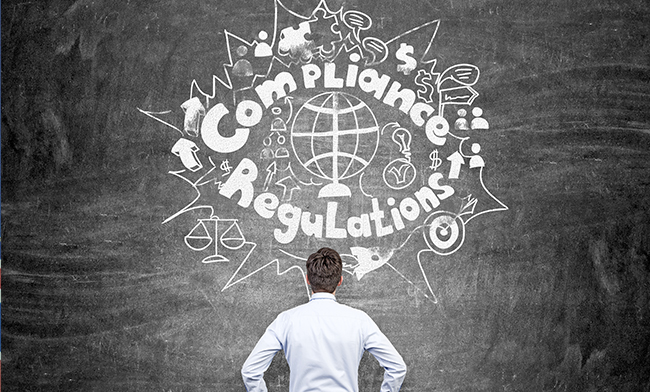 By Suzanne Richer, Director, Global Trade Academy
Today's global supply chains are more complex than ever, with increasing regulatory oversight that impacts companies across the globe. Developing a trade compliance team to manage these transactions remains a challenge for both large and small enterprises alike, though one thing remains constant – the ever-present possibility of Customs enforcement.
What would your company look like if it focused on building a corporate culture of compliance, where trade compliance is a strategic source of revenue instead of a burdensome task to avoid customs penalties? With over 170 free trade agreements in place globally, and numerous other programs designed to legally reduce your transactional cost, from duty drawback to FTZ management, trade compliance has become the driver of more than just regulatory adherence. When compliance is properly managed, it can be part of a larger strategy to meet Customs requirements and also leverage opportunities that benefit the company's bottom line.
Creating an environment of compliance across the supply chain requires three key components:
1. Moving from compliance to compliance management
Being a compliant company means having internal controls and policies in place to manage import or export transactions, and correct anomalies when they occur. Typically, companies will file post summary corrections and often repetitively for the same types of errors, using valuable resources to identify and take corrective action, which adds to the company's overall costs.
Trade compliance management ensures that compliance activities are monitored early on in the supply chain process, so compliance and cost savings opportunities are identified and instituted long before the shipment arrives. This requires managing critical control points early enough in the transaction to drive consistency and reduce areas of waste that result in lost savings. Equally important is driving stakeholder confidence that the firm has remained compliant during the transaction and reduced any unnecessary costs.
This requires stronger oversight and reporting structures, driven by educating internal subject matter experts who can identify costs, reduce redundant actions and communicate with all departments who impact trade compliance. Arriving at this level requires ongoing internal and external assessments to identify opportunities to drive up compliance while reducing costs.
2. Develop and train cross-functional teams for maximum compliance impact
Trade compliance teams are the main liaison between their firms and Customs agencies. Driving compliance across the organization means engaging and educating all departments in their responsibilities towards trade compliance. This is typically managed through awareness training, which is ordinarily not effective enough to drive higher compliance standards.
Properly trained cross-functional teams will be able to support trade compliance by optimizing the functions they own, providing key information to achieve the highest levels of compliance and reduce corrective action with Customs after the shipment has cleared. An example would be incorporating information into the material master sufficient to allow a trade compliance team member to classify the product.
Without key details, the classifier will spend endless hours researching the product, its function, composition, pulling a sample or tracking down technical teams to secure the necessary information. Developing a standard operating procedure (SOP) on the minimum information required in the material master by product and training on that SOP could greatly reduce the cost of manhours associated with this process.
Developing a cross-functional team perspective of compliance activities, that also supports cost reduction in the overall transaction, will result in a more efficient end-to-end supply chain. Mapping the entire import or export transaction with notable critical control points will educate and ensure cross-functional teams understand their roles and provide them with the information they need to achieve company objectives.
3. Integrate trade champions within the organization
To fully integrate trade compliance across the organization, designate a trade champion to work alongside each business unit and support their team's objectives as they relate to trade compliance. For example, as trade compliance improves, the additional organizational benefits will be seen in reduced lead times, fewer required secondary corrections, proper use of trade terms in contracts, and lower risk ratings with customs agencies, which in turns lowers the possibilities of audits, to name but a few associated advantages.
Trade champions are highly skilled subject matter experts that provide leading-edge knowledge across the organization. Their participation in departmental meetings across the organization will result in the ability to direct key actions to identify and avoid unnecessary costs. In addition, they are more likely to elevate their firm's standing with Customs and Border Protection through partnership programs such as CTPAT and the Importer Self-Assessment (ISA) program.
Trade champions must be empowered by senior management to increase transparency, consistency and accountability across the organization to achieve reductions in costs while simultaneously taking advantage of applicable duty savings programs. While associated with trade compliance teams, the trade champion works independently of this group to provide the necessary "checks and balances" to drive corporate trade objectives and share and implement trade compliance best practices.
Leading corporations now recognize trade compliance as a strategic part of the organization, whose key roles have evolved from simply meeting regulatory compliance objectives to driving excellence across the organization. Leveraging this group requires integrating trade compliance across the organization to drive compliance and reduce costs while elevating trade champions to achieve best-in-class objectives.
More in Global Trade Management