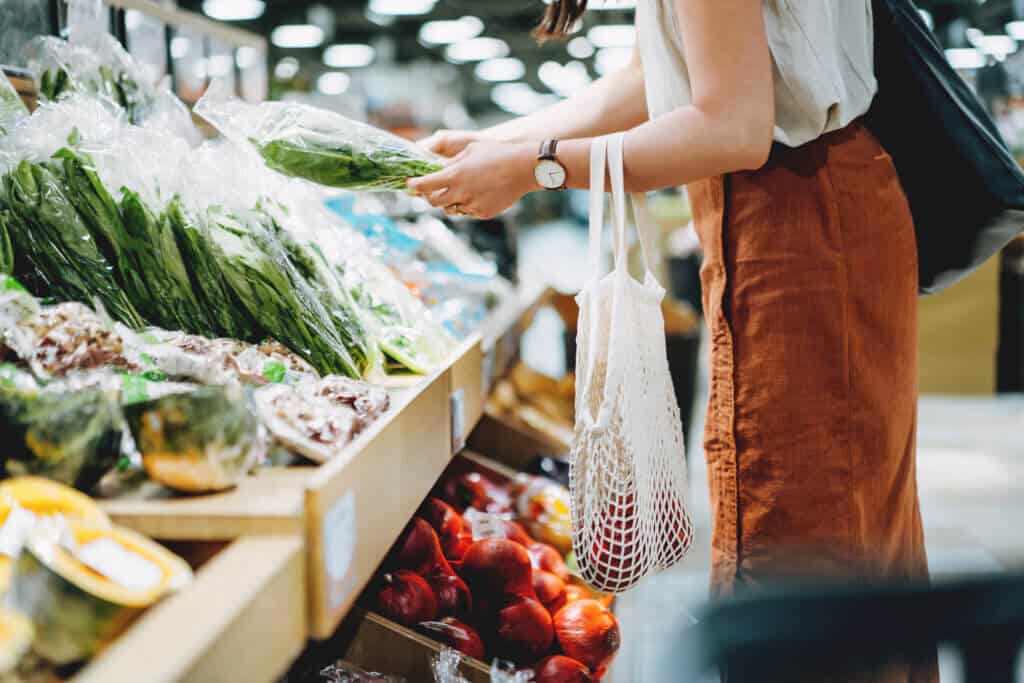 The produce season in the U.S. is upon us. Who doesn't love ice-cold watermelon, buttery sweet corn, or the tang of a tart cherry? But there's a lot of effort to move freshly harvested fruits and vegetables from farms to processing plants and stores so they land on your table ready to enjoy. Maintaining the quality and freshness of goods is essential for companies that specialize in delivering perishable products, such as fresh produce, to retail locations nationwide. Gartner research says, "Visibility and transparency in transportation has moved to the top of many organizations' priority lists due to customer demand, along with supply chain disruptions and the necessity in decision making for inventory management." This is especially true for companies moving perishable products because the clock is ticking, and there is limited time to get goods to market. A real-time transportation visibility (RTTV) solution that monitors shipments as they move from the fields to the stores can provide critical updates and let you know if your product will reach the stores on time and fresh for customers to enjoy. 
Why Companies Choose to Integrate RTTV in TMS
Companies that integrate RTTV with their transportation management system (TMS) can track the location and movement of each shipment throughout its journey from the field to the processing location and onto the store. Complete and accurate real-time shipment visibility data lets the logistics team respond quickly to delays or disruptions. For example, companies using RTTV whose shipments were on trucks caught in the traffic backups due to the I-95 bridge collapse in Philadelphia could have their logistics team proactively communicate with the destination warehouse or stores to provide updated estimated arrival times or arrange for alternative routes to minimize delays. If their shipping containers are IoT-enabled, real-time shipment visibility updates would include the interior temperature of the goods to ensure they weren't spoiling while sitting in traffic.  
Five Benefits of Using Real-Time Shipment Visibility
When companies connect real-time shipment visibility and supply inventory levels, the company has accurate and up-to-date information about inventory at its retail locations. As we move through the growing season, companies work with supplier farms in different regions across the country to be able to deliver the same fresh produce consumers are looking for. Logistics teams can be alerted when stock levels drop below the safety stock threshold and may need to consider alternate suppliers as the season for one crop ends in a particular region of the country. Using this information, teams can prevent stockouts and ensure the shelves are always adequately stocked with fresh produce. 
Real-time shipment visibility also enables better communication and customer service. The company can provide accurate and real-time updates to their customers regarding the status of their orders, estimated delivery times, and any unforeseen delays. Organizations can also offer self-service portals for customers to research the status of their shipments themselves. Transparency and proactive communication enhance customer satisfaction and build trust. The benefits of real-time shipment visibility are critical to a company's success in any season but are even more important for goods with a limited shelf life.  
For example, RTTV solutions can: 
Improve end-to-end supply chain decisions with highly reliable in-transit status data

 

Increase customer service levels by providing real-time updates

 

Reduce penalties with better on-time performance

 

Drive quality business decisions using accurate, comprehensive, and timely data

 

Improve productivity by reducing phone calls, faxes, and spreadsheet communication
For companies moving seasonal produce or any perishable product, real-time visibility becomes essential to maintaining the freshness and quality of perishable goods throughout the supply chain. It enables proactive monitoring, quick responses to disruptions, efficient inventory management, and improved customer service, ultimately leading to better operational efficiency and customer satisfaction. So, we're all able to enjoy our summertime favorites! 
E2open provides RTTV with Shippeo Inside through our extended partnership. Shippeo is included in Gartner's Magic Quadrant for Real-Time Transportation Visibility Platforms 2023. According to Gartner, Shippeo offers a "strong visibility product with market-leading ETA backed by contractual SLAs on predictive ETA accuracy, tracking accuracy, and carrier onboarding."  
Footnotes 
Key Insights to Navigating the Transportation Visibility Market  
Published 22 July 2022  
By Analyst(s): Carly West 
Gartner "Magic Quadrant for Real-Time Transportation Visibility Platforms 2023" by Carly West, Oscar Sanchez Duran, and Nathan Lease, 16 May 2023. 
GARTNER is a registered trademark and service mark of Gartner, Inc. and/or its affiliates in the U.S. and internationally, MAGIC QUADRANT and PEER INSIGHTS are registered trademarks of Gartner, Inc. and/or its affiliates and are used herein with permission. All rights reserved. 
Gartner does not endorse any vendor, product or service depicted in its research publications and does not advise technology users to select only those vendors with the highest ratings or other designation. Gartner research publications consist of the opinions of Gartner's research organization and should not be construed as statements of fact. Gartner disclaims all warranties, expressed or implied, with respect to this research, including any warranties of merchantability or fitness for a particular purpose.