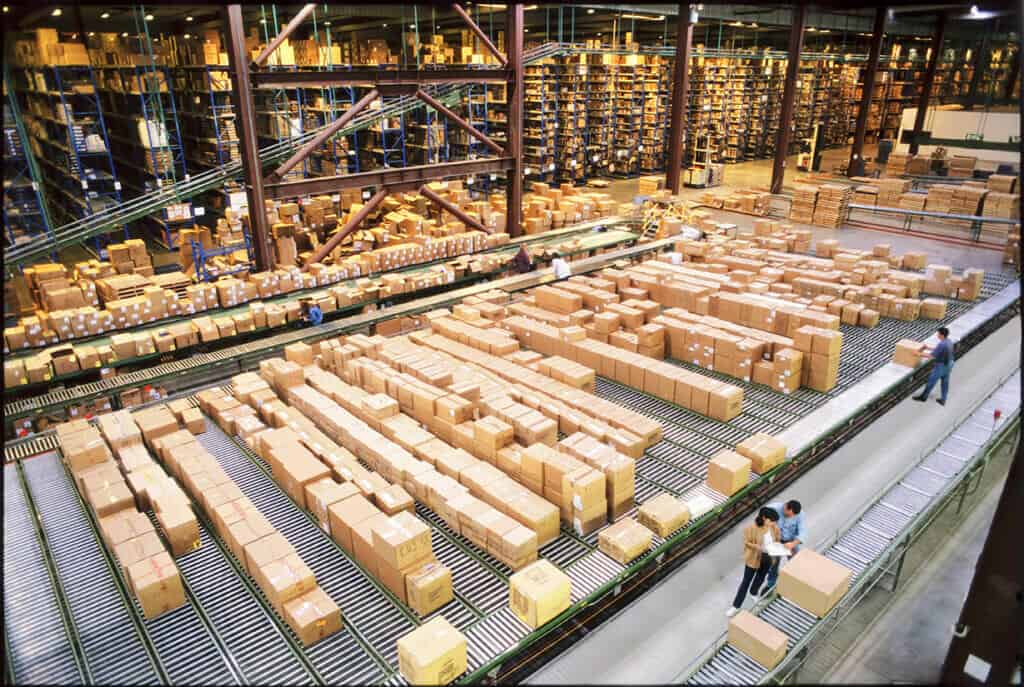 What's the mood of global supply chains? That sounds like a funny question, I know. We don't typically think of supply chains as having a mood, but it might be appropriate after everything we've been through recently. As the months go by in 2023, we have witnessed a dramatic, atypical drop in global trade. We haven't even experienced the seasonality we typically see. Winter melds into spring; spring melds into summer. The mood is steady and colorless. There isn't any change. We're not seeing the shifts in trade volumes and shifts we typically see through seasonal demand and supply.  
In April 2023, Oxford Economics projected a 0.6% reduction in global trade this year, pointing out that many industries are struggling to overcome pandemic-era disruptions and shortages, consumer confidence levels are low, major economies are experiencing inflation, labor shortages led to higher shelf prices, and a shift from heavy reliance on Chinese manufacturing are all weighing heavily on this scenario. 
Back-to-school, back-to-college, Halloween, and the gift-giving holidays toward the end of the year are just around the corner. Maximizing sales during the peak (or holiday) season is absolutely critical to meeting annual revenue goals in the retail and consumer industry. The season starts with an appetizer in July and August in some regions for back-to-school supplies, and the main entrée is served from October to December. Now is the time for supply chain leaders to check on every function in their supply chain to be sure they are ready for the peak season.  
In this blog series, learn more about the new preparation strategies for your company to sail through with success.  
Peak season is the most demanding and profitable time of the year for many businesses, especially those in the e-commerce and retail sectors. However, it also comes with additional challenges and uncertainties, especially in the parcel logistics domain. How can you ensure your parcel logistics team is ready to handle the peak season's increased volume, complexity, and customer expectations? 
Let's dig into some of the critical parcel trends in 2023, the challenges that may impact this peak season, and some preparation strategies and tips to help the parcel logistics team sail with success.  
Key parcel trends in 2023
It's important to state upfront how much the parcel industry has rapidly transformed in the last ten years, driven by changing consumer behavior, technological innovation, increased trade governance, and environmental concerns. Online shopping has become the norm for many consumers, especially after the Covid-19 pandemic. According to Statista, global e-commerce sales are expected to reach $6.5 trillion by 2023, up from $4.3 trillion in 2020. This means more parcels to move, added delivery options to offer, and higher customer expectations to meet.  
Some of the key trends that are shaping the parcel landscape today are: 
Increased demand for same-day and next-day delivery
Customers want their orders delivered as fast as possible and are willing to pay a premium for expedited shipping options. A recent survey by PWC found that 41% of consumers are willing to pay a charge for same-day delivery, while nearly a quarter (24%) of shoppers said they would pay more to receive packages within a one-or two-hour window of their choosing. 
Alternative delivery modes and locations:
Consumers of all kinds (B2C and B2B) want to shop anytime, anywhere, and anyhow they want. They also want to receive their orders quickly, with flexible and convenient delivery options. They increasingly opt for newer types of delivery modes such as lockers, robots, bikes, electric vehicles, and a more broad range of delivery locations such as stores, offices, homes, or even cars. This requires businesses to adopt an omnichannel fulfillment strategy that leverages multiple channels for sales and multiple fulfillment sites, including stores, warehouses, distribution centers, and drop shippers. 
Adoption of digital technologies and data analytics:
Parcel carriers and shippers are leveraging digital technologies such as robots, artificial intelligence (AI), machine learning (ML), blockchain, Internet of things (IoT), and cloud computing to enhance their operational efficiency, visibility, agility, and customer experience. They are also using data analytics to optimize their routing, pricing, forecasting, inventory management, and customer segmentation. 
Increased focus on sustainability and social responsibility:
Customers are becoming more conscious of their purchases' environmental and social impact and are demanding more transparency and accountability from parcel carriers and shippers. Another survey by PWC earlier in the year found that more than 70% of respondents said they were willing to pay a 5% premium or more for sustainably produced goods. They are looking for eco-friendly packaging, carbon-neutral shipping, and ethical labor standards. 
Some challenges that may impact this peak season
While the parcel industry is growing and evolving rapidly, it faces significant challenges that may affect your performance and profitability during this peak season. Some of these challenges are: 
Inflation
:
Though the rate of increase in inflation is coming down, thanks to the all-time highest price level, parcel carriers have seen their operating costs increase significantly during 2022 and 2023. This, combined with efforts by USPS to reduce losses, has led to substantial general shipping rate increases. USPS increased an average of 5.5% from 3.1% in 2022, while UPS and FedEx had an average increase of 6.9% – a 1% jump from last year. These factors have led to higher shipping costs, thus decreased margins for retailers.  
Labor strikes and shortages:
One of the biggest threats to the parcel industry this season is the potential for labor strikes that have threatened to disrupt the parcel supply chain, causing delays, shortages, and higher costs for shippers. Another challenge is the growing need for more qualified and skilled workers. The high turnover rate, the aging workforce, and the lack of training and development opportunities exacerbate the labor shortage. The labor shortage could affect the quality and speed of parcel delivery services, especially during peak periods when demand is high.
Supply chain disruptions
:
Brands are still busy redesigning their supply chains to build more resilience after the pandemic. Specifically, many brands are focused on addressing resilience in second-and third-tier suppliers, not just direct suppliers, to reduce risk. While this is necessary from a long-term perspective, in the short term, it might not prevent disruptions for some parts of the supply chain, leading to delays in deliveries this peak season. 
Preparation strategies and tips to ensure a successful peak season
To overcome peak season parcel challenges and exploit the opportunities presented by the key trends highlighted earlier in the blog, we recommend crafting strategies and developing plans in terms of delivery modes, sustainable packaging, and digital technology options to streamline your processes, improve the experience of your customers and wow them this season so that they keep coming back all year. Below are a few tips to get ready to ramp up for the season: 
Plan ahead:
The best way to avoid surprises and disruptions during peak season is to plan ahead. Demand forecasting and predictive analytics tools can help forecast parcel volume and demand based on historical data and market trends. Communicate with carriers and partners as early as possible about your expectations and capacity needs for the peak season. Review your contracts and rates with carriers and negotiate for better terms where possible. 
Optimize processes:
Streamline your processes and eliminate inefficiencies or bottlenecks in your parcel operations. Automate manual tasks and workflows as much as possible using AI, IoT, and cloud computing technology. Optimize your decisions and actions using data and analytics to guide you. For example, use data to select the best carrier, mode, and route for each shipment or to adjust inventory levels and replenishment frequency based on demand patterns. 
Enhance visibility:
Ensure complete visibility into your parcel shipments, from origin to destination, across multiple carriers, regions, and modes. Track and trace your parcels in real-time and receive alerts and notifications for any exceptions or issues. Share this visibility with your customers and partners so that they can stay informed and satisfied with their delivery experience. 
Improve customer service:
Provide customers with a seamless and satisfying delivery experience that meets or exceeds their expectations. Offer them more delivery options and flexibility, such as same-day delivery, next-day delivery, free delivery, in-store pickup, locker pickup, or curbside pickup. Provide accurate and timely information about their delivery status and allow them to change or modify their preferences. Train customer service agents to handle complaints or queries and resolve issues or disputes quickly and fairly. 
How can e2open help you be prepared for the peak season?
If you are looking for a parcel logistics technology solution to help manage high-volume parcel shipments efficiently during the peak season, e2open's Global Parcel should be at the top of your list. As part of e2open's Logistics application suite, Global Parcel is a cloud-based, multi-carrier parcel solution that sets up each parcel shipment for successful delivery, whether crossing towns or borders.  
The application automates processes so you can identify the best carrier and service and generate the required documentation for full compliance. Directly integrated with  e2open's transportation, global trade, and supply chain management applications, Global Parcel also integrates with external business systems to seamlessly execute shipments from any operation. Furthermore, it is the only Global Parcel solution in the marketplace connected to an end-to-end supply chain management platform.
In a nutshell, with e2open Global Parcel, you can optimize your parcel operations, realize savings in shipping costs and deliver exceptional customer service during peak season. 
Learn how Colony Brands, a major shipper of food gifts, leveraged e2open parcel solution to minimize labor and exceptions during the last peak season. 
Contact e2open parcel experts today to learn more or request a demo.