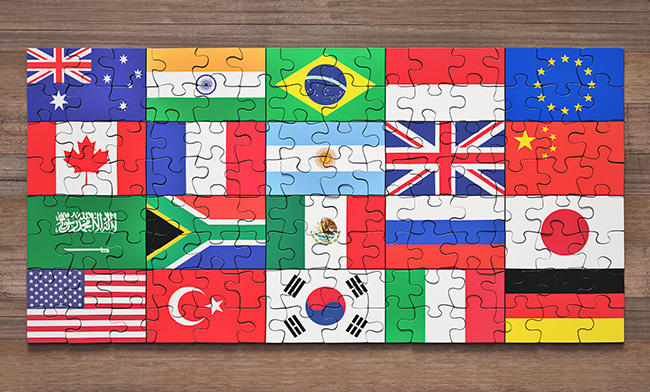 Globalization and free trade spur economic growth and ideally will lead to lower prices on many goods, according to American Economist Robert Reich.  Not everyone has to agree with Professor Reich's claim, but one thing most agree on is that Free Trade Agreements (FTAs), and their close cousin, Preferential Trade Agreements (PTAs), form the foundation of globalization and free trade.
Let's start with the simple question – what are Free Trade Agreements?  A simple question deserves a simple answer, or as simple as it can be.  FTAs are contractual arrangements between countries concerning their trade relationships that seek to lower tariffs between participating members while also protecting investors and intellectual property rights.  Lower tariffs should promote growth, while a recent report from the non-partisan U.S. Congressional Budget Office indicates higher tariffs could lead to the opposite.
The United States has more than a dozen FTAs, and the World Economic Forum counts 420 regional trade agreements in effect around the world, with other estimates suggesting over 500.  These are not all FTAs, but collectively they shape international trade and present a challenge for shippers, importers, exporters, and global supply chain managers to navigate.
The Administration Challenge
What's a business to do?  Clearly, FTAs are important as they can lead to greater efficiency and cost savings, but many importers decide right up front that attempting to administer an FTA program may not be worth the perceived and unknown gain because they typically manage FTAs manually.  That's very time-consuming.  When a new product is sourced, a business must determine which of dozens, even hundreds of FTAs apply, and then solicit suppliers to obtain product information and certificates of origin that meet the requirements of the agreement.  Managing thousands of products for hundreds of agreements can quickly become overwhelming, crippling many importers before they pass go.
The Trade Compliance Challenge
Making use of particular trade agreements to reduce duty payments requires adherence to all its complex rules.  Companies must comply with these or risk fines and penalties.  Businesses must qualify their goods and provide certificates of origin, which regularly involves processing complex bill of materials, or BOMs, against the rules of origin for the relevant trade agreements, be it a single FTA, a few, or dozens.  The amount of time required can paralyze an exporter before there's an attempt to understand the potential gains.
E2open's Suite of Global Trade Management Applications
The benefits provided by FTAs are real, but importers and exporters often never realize them as they're caught up in their regular day-to-day activities, dealing with limited time, limited resources and frankly limited knowledge related to hundreds of FTAs.  One solution is to turn to experts who can automate this process through the use of a suite of powerful applications that both optimize and execute all aspects of global trade.  E2open's Global Trade Management applications, for example, cuts across global sourcing, supply chain risk, logistics and trade compliance processes.  It's driven with country-specific regulatory information that's gathered, interpreted and updated daily by trade professionals.  They do the work so importers and exporters can do theirs.
Five Key Areas to Automate
Within the suite of Global Trade Management applications, there is a specific one that is focused on FTAs.  It allows for the automation of what's often manual processes.  At a minimum, anyone looking at automation capabilities to manage FTAs more effectively and efficiently should make sure they address five key areas:
Bill of material qualification

– This speeds up the BOM analysis process with direct import of multi-level BOMs from ERP, manufacturing, and WMS systems

Certificate management

– It will assist importers and exporters with the management of certificates of origin including FTA status that are maintained in a global master database

Product claim details and storage

– This solution should provide a supporting page for every FTA

Supplier solicitation campaigns

– Search-and-query features that enable importers to send mass or targeted requests to suppliers for origin information

Trade agreement identification – This should include capabilities that incorporate data for supplier relationships as well as import and export transactions.

 

This helps to accurately determine potential agreements available for making preferential claims.
Free trade agreements such as USMCA represent an attractive opportunity for exporters to grow their business overseas by making their products more affordable in growing markets.  Meanwhile, importers who properly understand and utilize FTAs can realize dramatically lower duties and taxes.  That will only happen, though, if they understand the benefits of trade agreements with a GTM-based application.
One E2open customer, Benjamin Moore, automated a free trade qualification process and achieved more progress in four months than in the prior 15 years.  Another, American Brands, realized significant cost savings that registered in the millions through workforce efficiency in product classification, document generation, trade agreement qualification and supplier solicitation.  A substantial and positive impact on their businesses.
Contact us if you're interested in hearing how we can help you realize the full benefit of FTA's around the globe.
More in Global Trade & Logistics