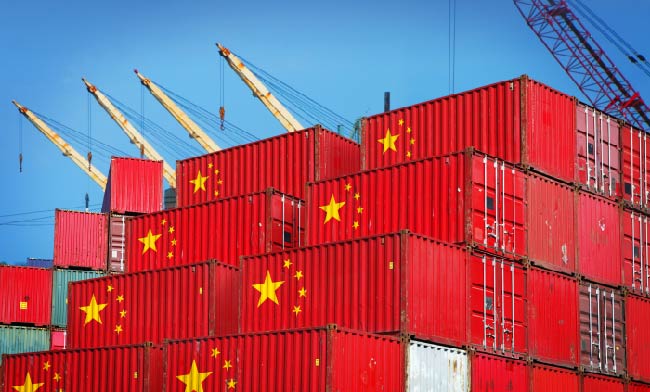 It is crucial to understand and master China's specific regulations. From license requirements to local regulations on supply chain planning and execution, your organization needs to be fully up to date and compliant to stay in the race. On July 1, during E2open's E2talk Series: How to Tackle China's Trade Regulation Challenges, David Strauss, Global Director of Strategic Partner Development, and Ryan Tang, Executive Director of APAC, discussed China's latest import and export regulatory changes and the impact on global trade and supply chain operations. We appreciate everyone attending and participating in the conversation by submitting questions to the chat that will be addressed in this blog.
Check out our Comprehensive Orchestration for All China Trade solution brief to learn more about E2open's China Trade Management solution, or watch our on-demand recording of the webinar.
Now let's get to some of your China Trade Management questions:
1. Does the regulations procedure only apply to Chinese companies operating within China or all parties involved in China trade, like offshore companies?
It will impact all companies that conduct business related to China. All regulations are treated as a comprehensive Customs enforcement measure to help companies with clearance processes. If you are engaged in China business, that is related to you and you must take responsibility for what is submitted to Customs.
2. What are the challenges for companies to implement the self-compliance program?
First, the biggest challenge is access to data. You need to have a transparent view of your operation data, based on which you can find out the issue and risk. Second, you need to have the expertise to monitor all the audit items and generate risk reports so you can decide whether to make the disclosure and how to correct issues. This is difficult to do manually, therefore, the best practice is to use a tool to automate the process.
3. Content updates and prompt response to these updates are critical and valuable to customers without the software. How do you communicate with customers?
Regulation changes do not only apply to Customs or import/export departments within a company, but they also impact other departments like finance, controller, etc., so you can make the right decision on how to respond to these changes. That is the reason we not only provide a system update but also a regulation content analysis report to help clients better understand regulation changes and provide our suggestions.
4. What are the advantages of becoming AEO in China?
You may receive fewer inspection rates, reduced clearance times and your guarantee deposit waived if you complete the pilot program to leverage its benefits. From 2014, the trade system has been a mandatory requirement for an AEO company.
5. Which industry do you think would get the most benefits from a China Trade Management solution?
Companies that manufacture and sell goods that have a very large value or need a license, such as electronics, chemicals, equipment, automobile, pharmacy, etc.
6. Is the China Trade Management solution fully integrated with your Global Trade Management solution?
The two solutions are integrated. If you only need a specific solution for China domestically, you can implement our China Trade Management solution alone. Find out more by downloading our CTM solution brief.
More in Global Trade Management